Memphis Mojo Tour
197 Beale St. Memphis, TN 38103
1-800-987-9852
Description
The Home of the Blues comes alive on this city motorcoach tour aboard the nation's only music bus. All of the guides on this tour are professional Beale Street musicians who play and sing selections from the city's rich musical heritage, while entertaining you with comedy, history, and behind-the-scenes stories of your favorite Memphis personalities. A great addition to your vacation, you'll laugh and tap your toes in time with your bus' entertainer With the Extended Mojo ticket, you'll also have the opportunity to explore the legendary Sun Studio for an extra admission fee.
See Beale Street, Sun Studio, Stax Records, the Lorraine Motel, Overton Park, early homes of Elvis and BB King, local spots featured in movies and more. Memphis is known as the Home of the Blues, and this adventure can really make you see why. Learn all about the rich history of music in the city. You'll also get the chance to meet some real entertaining characters who will keep you laughing.
Beale Street
: One of the most
popular areas
, Beale Street is home to so many different bars, pubs, and musical landmarks. This area is interlaced with the history of blues music, giving unique insight into the history of Blues City and its influence on the music industry. Some of the landmarks on historic Beale street include Handy Park, P Wee's Saloon, and BB King's Blues Club.
Sun Studio
The first-ever rock 'n' roll song - 'Rocket 88', written by Ike Turner - was recorded here, making it the Birthplace of Rock 'n' Roll. Sun Records also launched the careers of Elvis Presley, Johnny Cash, Jerry Lee Lewis, Carl Perkins, BB King, Howlin' Wolf, Roy Oribison... the list goes on and on! Take the Extended Tour and get your photo taken at the microphone where Elvid recorded or next to Jerry Lee's piano!
Stax Records
: This record label is one of the most famous recording companies in the world. This record label began in 1957 and is known for its contributions to soul music and completely revolutionizing the genre. Just a few of the artists that were signed to Stax Records include Otis Redding, Sam & Dave, Wilson Pickett, Rufus Tomas, and Booker T and the MGs.
Lorraine Motel
: Home to the National Civil Rights Museum, the Lorraine Motel is a historic landmark. This hotel was the site of the assassination of Dr. Martin Luther King Jr, a pioneer for the Civil Rights Movement. Within the hotel, guests will be able to explore a variety of exhibits dedicated to the Civil Rights Movement and honor Dr. Martin Luther King Jr and other revolutionary Civil Rights Movement leaders.
One aspect of this amazing journey that will thrill everyone is the fact that the audience can join in and make music with the musicians. Tambourines and shakers throughout the bus let you take the fun into your own hands and join in. Don't miss this incredible opportunity to understand our nation's rich musical heritage, hang out with local musicians and make your own music as you ride! This adventure is among the many fun things to do, but not to be missed!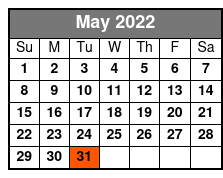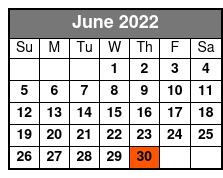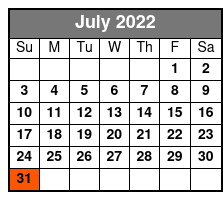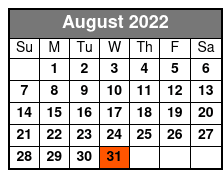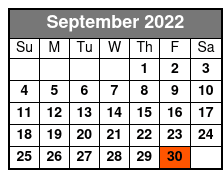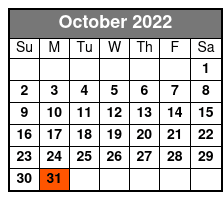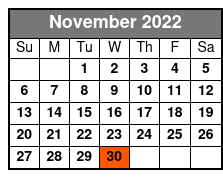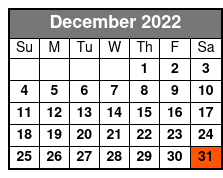 Options:
Memphis Music Bus Tour Of Beale Street, Stax Museum, Elvis Presley Museum & More
Available Now until 12/31/2022 View Detailed Schedule
You'll visit several of the best and most historic areas in Memphis, including Beale Street, the Stax Museum, the Elvis Presley Museum, and hidden sites that only true Memphians know.
Extended Mojo Tour with Sun Studio
Available Now until 12/31/2022 View Detailed Schedule
Enjoy the extensive Mojo Tour and get admission to the famed Sun Studio with this ticket option.
Reviews

Ron Schenone
MO
✓
Verified Traveler
The tour is well worth the money. The tour guide was superb. He sang old memphis blues songs while at the same time providing us with a number of facts that we were not aware of. We visited the first stage where elvis first appeared in public, sun studio and other famous locations including where johnny cash once lived. This is a great way to get a quick primer in memphis history.

Raelene Franklin
SK
✓
Verified Traveler
This was one of our favorite activities we did. We had so much fun on this tour. It was a memorable way to learn about various places in elvis s life, the recording studios, etc. Getting to sing-a-long and shake the tambourine made it so fun. We didn't want it to end!!

Gilbert Copeland
SC
✓
Verified Traveler
This was a great way to introduce our teenage grandchildren to memphis. They stopped whining about having to do what the grownups were doing and started looking forward to seeing everything they were hearing about.

Bonnie Bower
Amissville, VA
✓
Verified Traveler
"We enjoyed this as well."
Frequently Asked Questions for Memphis Mojo Tour:
Is photography / video recording allowed?

Yes.

Where does the tour meet?

197 Beale St; There is plenty of nearby paid parking.

What methods of transportation does it use?

This is a bus tour.

Is there any walking involved?

Yes, there is about a mile of walking.

Approximately how long does it last?

The tour lasts approximately 90 minutes. The combo lasts approximately 2.5 hours.

For what ages is the tour appropriate?

This is great for all ages.
Book Now!