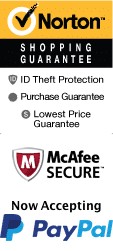 Historic Memphis Walking Tour
197 Beale St Memphis, TN 38103
1-800-987-9852
Chat Now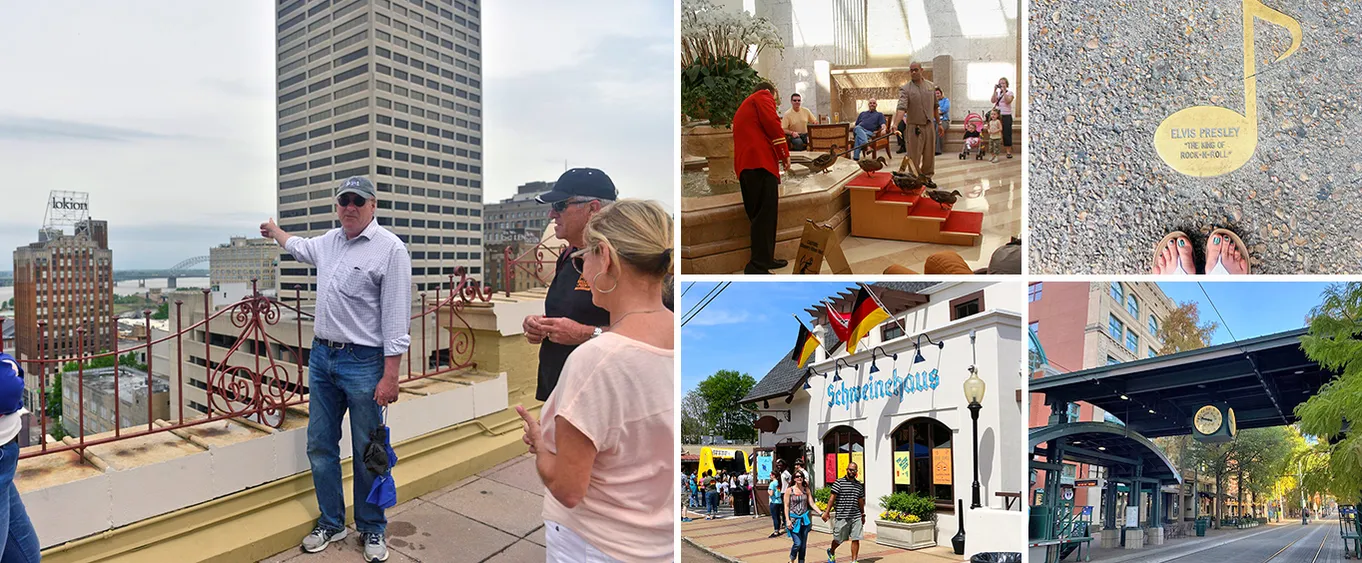 Memphis, TN is one of the most historic places in Tennessee. Known as the birthplace of the blues genre, this city is brimming with culture and things to do and see. Experience some of the wonderful flair of Memphis on the Historic Memphis Walking Tour, which will allow you to get out and explore while learning something new about this unique city.
Your fun and knowledgeable guide will lead you through the city's streets where you will uncover some of the most unique facts of history in the city. Learn about Memphis' 'double identity' as a music destination and hangout spot for gangsters and gamblers. There are so many intriguing things to discover about the city and you will not find a better way of doing that than embarking upon this tour! The places you will see include:
Historic Court Square

: This courtyard is located in the downtown area of Memphis. Since its conception in the early 1800s, it has been a center point to some of the most gorgeous art and events in the city. Guests can see the stunning Hebe Fountain which depicts Greek mythology. The cast iron fountain is now a place where visitors go to relax and enjoy the history of this original municipal park.
Fourth Bluff Park

: This park is a hot spot in the area because it provides plenty of beauty and recreational fun to those who visit. This park is a waterfront playground featuring swings, gardens, and even WiFi hotspots. Events that go on at this park include farmers markets, art shows, fairs, festivals, and more. There is even the option to grab a bite to eat at the park.
Mississippi River

: This beautiful and winding river runs through Tennessee. Since its founding in 1819, Memphis has provided a point of interest along this river. There are also plenty of industrial significances to the river including boat shipping and more. Plus, guests can go boating, fishing, and more in the river.
Cotton Row

: The Cotton Row Historic District is one of the most prominent historic features of Memphis, TN. Memphis played a huge role in the cotton industry and this historic area was the center of it all. The city was the world's biggest producer of cotton seed oil and much of the industrial revolution in the city surrounded cotton trading, manufacturing, and broking.
Dead Man's Alley

: This interesting alley has sparked some of the spookiest stories about Memphis, TN. Its modern name is Barboro Alley, but before its newly revitalized purpose, it was used as a transport point between morgues in 1800s Memphis. Via horse and buggy, bodies were transported through the alley and it is said that during the plague of yellow fever, bodies were even stacked in this alleyway.
Dr Martin Luther King Jrs Last March

: Martin Luther King Jr and his efforts against segregation and racial discrimination in Memphis, TN totally reshaped the city and its values. During this tour, guests will see the site of King's Last March where King was in the city to assist in a protest against low wages for African American sanitation workers. He gave a speech at the Mason Temple which quickly erupted into violence in spite of efforts by him to keep his protests nonviolent. Unfortunately, during his speech at the Loirraine Motel, Martin Luther King Jr was shot and killed, sparking the biggest protests and change in the fight for Civil Rights.
March of the Ducks at the Peabody Hotel

: This tradition is a long-beloved Memphis event. Held at the historic Peabody Hotel, the March of the Ducks honors five ducks that live in the Peabody Hotel's lobby fountain.
See some of the most iconic landmarks and points of interest in Memphis on this unique tour. For those who want to learn about the history, culture, and essence of Memphis, this Historic Memphis Walking Tour is a must.
Reviews

Phil Cammerman
New York, NY
✓
Verified Traveler
Interesting guide but we were late for the duck walk at the peabody and couldn't really see it as a result. The rest was very interesting with lots of stories and yarns.
Frequently Asked Questions for Historic Memphis Walking Tour:
How much walking is involved?

There is about a mile of walking.

Approximately how long does the Historic Memphis Walking Tour last?

The tour is about two hours.

For what ages is the tour appropriate?

It is appropriate for all ages.

What type of dress & footwear are recommended?

Wear comfortable clothes and walking shoes.

Where does the Historic Memphis Walking Tour depart from?

Beale St. & BB King Blvd. (at Alfred's).

Is photography / video recording allowed on the Historic Memphis Walking Tour?

Of course! Don't forget your camera.
Book Now!