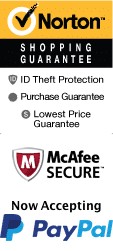 Thunder Falls Adventure Water Park in Mackinaw City, MI
Mackinaw City Water Park
Some of the most wild and wet adventures in Mackinaw City can be found at Thunder Falls Family Water Park, the best Mackinac City water park. 20 acres of thrills, splashing, and inner tube excitement can be found across the park, which is filled with a wide variety of attractions. Here's a quick rundown of all of what can be found throughout the park, as well as a list of the closest area hotels for your convenience to enjoy a wonderful vacation.
Operating Hours
Thunder Falls opens for business on the last week of May; this season will generally operate until the end of the first week of September. This gives ample fine weather opportunities for travelers to enjoy the water park. Water rides and attractions will generally begin to shut down about 30 minutes before the park closes. The park hours can be a few different times throughout the year, but it is not too confusing.
May through Mid June: 11am-6pm
Mid June until July: 11am-7pm
July through September: 10am-8pm
Rides
Of course, one of the key reasons for attending this incredible water park is for the rides! Included across the park are an expanse of body slides, tube slides, and speed slides.
Body Slides: These slides are designed to enjoy without extra equipment, just sit down and slide through, but that doesn't mean they aren't exciting. Body slides consist of several quick twists, turns, and 360s to keep the heart rate high.
Tube Slides: These are more exciting not for their speed or turns, but for their incredible length and diverse pathways. You'll never know what's around the next corner on a tube slide.
Speed Slides: Anyone who feels the need for speed will enjoy a fall down these high story drops, which have the human body reaching upwards to 45 miles per hour.
Attractions
One of the great things about this park is its unique selection of water attractions. Check out some of what it has to offer.
Thunder Lake: A popular choice for families is the 300,000 gallon wave pool. Hang out in the shallow end or enjoy up to 5 feet of waves at the deeper area.
Kick Back Creek: This is a really neat way to tour the entire park, just sit back and float around on the creek, relaxing on a continuous 4mph flow.
Grizzly Woods: This is more of an attraction for children, but adults find it just as much fun. Shoot your friends with blasts from a water cannon or get drenched by a 600 gallon bucket.
Hotels to Consider
mackinac city waterpark mackinac city water park waterpark mackinaw city mi indoor water park mackinaw city