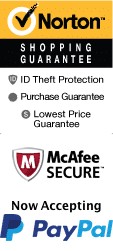 Fudge in Mackinaw City and Mackinac Island, MI
ORDERING INFORMATION
Book by Phone:
1-800-987-9852
Book Online:
Rest assured, Mackinaw City, and the Mackinac Island area are known for many things, such as horse-drawn carriages, bicycles, the famous Grand hotel, but no less for its fudge; Its road to fame began all the way back in 1887, ironically the same year the Grand Hotel opened its doors.
This was the year for Mackinac Island to boom as a resort and vacation spot too, which was what led Henry F. Murdick and his son, Newton Jerome (Rome) to their idea of fudge. Large sailing vessels and passenger steam ships were bringing people from all over to the island, and they flocked to the shops buying, record amounts of gifts and souvenirs. Murdick and son opened the first candy store on the island, and it was a phenomenal success. This was the first chocolate candy known to the island: gourmet chocolate, chocolate fudge, white chocolate, peanut butter fudge, mackinaw island fudge and its many varieties were born! There are many things to do on Mackinaw Island, but don't miss out on the fudge.
Fudge made up a great part of the history of Mackinaw City, and today it as much of a tradition as ever. Fudge is made fresh all over the island each day and Mackinaw Island fudge is not like any other fudge. The particular recipe originates from Mackinaw Island, and nowhere else. It is made still the old fashioned way, in large copper pots, no factories, no preservatives, and even the sweet cream that goes into it is made from scratch! Wow!
Fudge is sold in numerous fudge shops on Mackinac Island, including Murdick's Fudge Shop. Fudge is so revered in the area there is even an Annual Fudge Festival. It might surprise you to know that there are so many types of fudge. At any rate, if you thought there weren't enough reasons to love fudge here are a few more:
Some Mackinac Island sweet fudge trivia, put together by Nancy Campbell, a fudge lover from St. Louis, MO:
Mackinaw City Fudge: Marshall's fudge.com
From the cacao tree comes the chocolate food of lovers.
Montezuma drank 50 cups daily of cocoa called Xocaltl. Wow, that's a whole lotta cocoa!
The Aztecs viewed the cacao beans as an aphrodisiac.
What is America's favorite candy? Fudge, of course!
Ryba's Fudge is famous for chips of fudge in ice cream.
Murdick's Fudge Kitchen uses the original Garrahy Recipe.
Recent USDA research suggests that high grade chocolate in fudge helps replace monthly loss of estrogen.
The chocolate in fudge makes beneficial cholesterol.
Mamie Eisenhower promoted fudge.
An 1890 name for fudge was vanilla candy.
In the 1920s, Great Britain gave American fudge the name if sweet meat.
Marshmallow cream fudge is known as Whitehouse Fudge.
A favorite exotic fudge is called God's milk.
The Mackinac Island's Chamber of Commerce promotes fudge festival casinos.
Murdick's Candy Kitchen opened in Mackinac Island in 1889.
Fortfudge.com is a Mackinaw City product.
Joann's fudge (a major fudge maker in the area) is sold in Mackinaw City and Mackinac Island.
Get your Mackinaw Island hotel today and start your adventure!