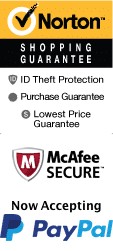 Weddings, Honeymoons, and Romantic Vacation Ideas in Lancaster, PA
ORDERING INFORMATION
Book by Phone:
1-800-987-9852
Book Online:
Lancaster is filled with scenic beauty and secluded tranquility. If you want to get away with that special someone, there's not a more charming place to do it. Take a step back in time and let the cares of the modern day world slip away as you and your sweetheart enjoy the rich history and culture that define the Lancaster area
ROMANTIC ACCOMODATIONS IN LANCASTER
Comfort Inn Sherwood Knoll. This splendid hotel offers a great place to stay when it's 'just the two of you' on a romantic escapade. Spend some quiet time in the serene and secluded Amish Country. Located right next door to the Dutch Apple Dinner Theater, you're just steps away from a night filled with fun. And if you'd rather avoid the outside world, you can snuggle up and order room service, or enjoy the live entertainment right at the hotel on the weekends.
Quality Inn and Suites Conference Center. When staying at this hotel you and your sweetheart can take a relaxing swim in the outdoor pool or enjoy a nightcap at the on-site Shenanigans Lounge. Sit back and relax in your comfortable accommodations while you enjoy the beautiful scenery of the Amish Country that surrounds you.
ROMANTIC DINING IN LANCASTER
Dutch Apple Dinner Theater. What a wonderful place for a dinner date. Enjoy Broadway favorites along with a delectable gourmet meal. The menu features items like carved orange sage roast turkey, braised barbeque pork roast, pork ragout and baked lemon pepper sea trout.
ROMANTIC ATTRACTIONS IN LANCASTER
James Buchanan's Wheatland. Stroll hand in hand as you tour the extravagant home of the 15th President of the United States of America. The federal mansion features period furnishings and manicured grounds filled with magnificent trees, gardens and outbuildings.
Fulton Opera House. This historic opera house dates back to 1852 and is a National Historic Landmark. Spend an evening doing what countless couples have done here for more than 150 years--sit close, share an armrest, and watch an amazing performance.
Leonard and Mildred Rothman Gallery. This gallery of fine art offers the perfect backdrop for a romantic afternoon for two. You and your date can take in the sights of Pennsylvania folk art and American decorative arts, displayed in rooms with period furnishings that add unique character and charm.
Pennsylvania Flights. What can be more romantic than a fascinating hot-air balloon ride over the historic and scenic Amish Country of Lancaster, Pennsylvania? Hang on tight (to each other) and feast your eyes on endless green fields and the beautiful unspoiled land that envelopes the area.