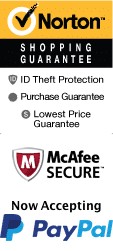 Weather and Packing Advice for Lancaster, Pennsylvania
The Lancaster area is marked by four distinct seasons. Winter displays beautiful farms blanketed by sparkling diamond-white snow. Spring greets the blooming of colorful and fragrant flowers. Summer brings warm weather, sunny days and fresh produce, and Fall beckons the vibrant colors of the changing leaves and cooling temperatures.
Spring in Lancaster
March and April see highs in the fifties and sixties with the beginning of May seeing temperatures in the seventies. Lows during the Spring months range from the thirties to the upper forties. Make sure you pack a light jacket and some warm sweaters.
Summer in Lancaster
The summer months see highs in the eighties and lows in the sixties. Short sleeves, shorts and tank tops are good things to bring during this time of year. Make sure you pack sunscreen to protect your skin from the summertime sun.
Fall in Lancaster
September and October see highs in the sixties and seventies with lows ranging in the fifties and sixties. The month of November sees highs in the fifties and lows in the forties. Warmer clothing and a windbreaker or a light jacket will be needed if you're visiting during this time of year.
Winter in Lancaster
The winter months experience highs ranging in the upper thirties to low forties. Lows range in the lower to mid twenties. Make sure you pack a warm winter jacket and some cozy sweaters to fend off the wintertime chill.
Packing Advice for Lancaster Travel
Lancaster's climate is marked by long, warm summers and brisk, cold winters. Good preparation and common sense are a good rule of thumb to follow.
Planning Your Packing. Anything you forget to pack, you'll have to buy. It is wise to make a list of everything you need to take with you and refer to it as you pack. This will ensure that nothing will be overlooked.
Preparing Clothes. Lay everything out before you pack. Fold, layer, and pack all like items together. Use undergarments and socks to fill space. Put toiletries and loose items in waterproof containers, in a kit or separate bag.
Packing For Family Members. With the exception of toddlers and infants, each family member should be able to carry at least one piece of luggage. A small backpack is ideal when traveling with young children.
Packing For Comfort. Natural fibers like cotton or silk and light colors are good choices for hot days and bring warm, snuggly clothing for the winter months. To avoid aching feet, pack a pair of comfortable walking shoes.