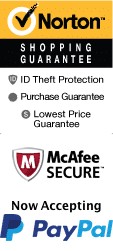 Theaters in Lancaster, PA
ORDERING INFORMATION
Book by Phone:
1-800-987-9852
Book Online:
Lancaster is a cultural city, filled with numerous entertaining venues and establishments offering family-friendly live entertainment. These theaters explore the local Amish culture in detail through vivid storytelling, delve into the experience of biblical stories, and even bring you Broadway-style showcases. There is a theater experience for everyone in Lancaster. During your next trip to this beautiful area, makes plans to catch a show or two in the area's many theaters.
The Sight and Sound Millennium Theatre is an impressive 2,000 seat theater with a large 300 foot stage. This is the ideal venue to host performances of biblical proportions. The theater produces regular ventures that will simply amaze you, often making use of detailed and breathtaking theatrical effects, such as running water and live animals on stage, to enhance the show. You will enjoy the story of Adam and Eve with In The Beginning, the many miracles of Jesus in Behold The Lamb, and the nativity store of The Miracle of Christmas. Equally as impressive is the production of Abraham and Sarah at the Sight and Sound Living Waters Theater. This production tells the heart-wrenching story of this couple's plight to have a child, bringing you gorgeous costuming and set design along with vivid theatrical effects.
Treat your family to dinner and show at the Dutch Apple Dinner Theater. This unique venue creatively blends elements from the celebrated American culture with the Amish culture to create a truly memorable evening. You can dine on Dutch menu options such as roast pork loin with garlic sauce, honey baked chicken, linguine with baby shrimp, and dozens of sides along with desserts while you take in a Broadway-style production of hits such as High School Musical, The Wedding Singer, Singin' In The Rain, and more.
Your family will also love a night of memorable live musical performances at the American Music Theatre. This theater is known for its authenticated re-enactments and tributes. You will enjoy shows featuring the tunes of the Beatles, the Rat Pack, and others, with performances so accurate that you will think you are listening to the real thing. The American Music Theatre is also known for its holly jolly Christmas Show, bringing your family a colourful and upbeat way to enjoy the holidays.
Give your family a Lancaster getaway to remember by marveling at some of the area's many fabulous live displays while staying at a wonderful hotel in the region!