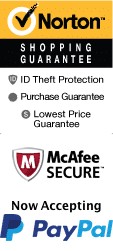 The Living Waters Theatre in Lancaster
The Sight and Sound Theatres have been hailed for years as the producer of some of the highest quality faith-based entertainment. This theatrical company features branches in Missouri as well as in the Lancaster, Pennsylvania area. One of the Sight and Sound Theatres' most popular venues is the Living Waters Theatre in Lancaster. This theater has been hosting productions that have uplifted the souls and moved the spirits of countless people over its 25 year history.
The Living Waters Theatre boasts an intimate 643-seat setting, with a unique design that gives each and every audience member an up close experience. The theater was recently renovated just a few short years ago, giving the theater updated seating, sound, lighting, and more. If you are looking for the perfect venue for a family-friendly, faith-based show on your vacation to Lancaster, the Living Waters Theatre is ideal.
This theater hosts several shows throughout the year. The Voices of Christmas is a celebration of the story of Jesus' birth, featuring Joseph and Mary, the three wise men, and others. This production also explores the Christmas message as it has transformed across the generations. Through song, dance, and dramatic performances, the Voices of Christmas gives your family a wonderful way to celebrate the reason for the season. You can also enjoy the Psalms of David performed live at the Living Waters Theatre. This energetic show explores the inspiration behind the twenty-third Psalm, taking you on a vivid journey with King David's music and history. This production is sure to leave you tapping your toe along to the many songs while warming your heart.
The Living Waters Theatre is located in the Lancaster suburb of Ronks, making it convenient to access during a visit to the area. You can stay close to the Living Waters Theatre by choosing lodging at such comfortable locations as the Sleep Inn and Suites Ronk, the Historic Strasburg Inn, the Holiday Inn Express Lancaster, the Best Western Revere Inn and Suites, and many others. The theater is also close to the Millennium Theatre and the VF Outlet Center.
Give your family a fabulous memory on your trip to Lancaster with one of the amazing productions at the Living Waters Theatre!