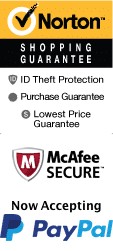 The American Music Theater
The American Music Theater is located in Lancaster and is a well know tourism driven, locally loved location that is the ideal way to spend the evening. The entire family will enjoy what they see and experience here. You will find that the shows change all the time, giving you something new to experience every time you visit. For those that know and love Lancaster, the American Music Theater is part of the enjoyment the city provides.
Tourists and locals are sure to spend some time while in Lancaster at the American Music Theater. This location has been a focal point within the city for many years. It provides a unique and constantly rotating line up of amazing shows. You will see quality entertainment no matter when you visit the location. There is always something new and fun to see and do when you visit. If you are coming to Lancaster, find out what's playing here and make a point to see it. You'll be impressed with just how enjoyable it will be!
Some of the many acts performed here include reenactments from years gone by, imaging seeing the Beatles up on stage today. On the other hand, perhaps you would like to see the Rat Pack singing their favorite and famous numbers that helped to change history? One of the most popular events that are a must to buy tickets for if you will be in Lancaster when it is being performed is the Christmas Show. This unique show has delighted audiences for a long time, providing something new each year, but something interesting nonetheless.
The Christmas Show is unique each year, but it has a long standing tradition at the American Music Theatre. You will see many of the best Christmas songs in several styles. You'll see them perform a capella or enjoy them as orchestral renditions. In addition to these songs, you will also get to see Santa who comes out to delight the children, of all sizes. There are also the American Music Theater dancers to enjoy seeing and a variety of comedy skits happening!
There are plenty of new acts happening each year. Entertainment coming soon includes the British Invasion which will feature music and bands including The Rolling Stones, Beatles and the Kinks, to name just a few. Also, the Classic Crooners program is perfect for those that want to remember the days of Dean Martin, Bing Crosby and of course the legendary Frank Sinatra.
No matter what age you are and what your history is with these classical parts of American culture, you are sure to fall in love with all that is happening at the America Music Theater. You can book tickets in advance and there are discounts for children who attend. Most of the shows are child appropriate and a good choice for anyone that wants to take a step back in time or just wants to see a live show performed before them. The theater and the entertainment here in Lancaster simply cannot be beat.