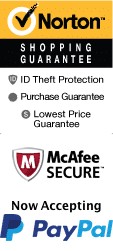 Take Home Authentic Arts and Crafts from Pennsylvania Dutch Country in Lancaster, PA
Lancaster, PA is home to many fine artists past and present and you can find many treasures created by these talented people in local museums and art galleries. If you are looking for lovely pieces to take home from this vacation the variety of work will delight you as well as educate you on the people that have brought Lancaster County to the world through their art. With so many things to do in Lancaster the fun will never end.
You will find an extraordinary artist from the past at the Demuth Foundation, Charles Demuth Museum. Charles Demuth was born in 1883 and was ill most of his life. During his lifetime he created thousands of works of art including the well-known 'My Egypt.' He did most of his paintings in his family's home in a small second floor studio. Here you will find the Demuth Museum that was once his home. This 18the century home which has been restored to the time when Charles and his parents lived there and includes the completely restored garden of his mother's that Charles helped maintain. During October and November you will find the works of Alfred Maurer being exhibited. During December the feature works from local students that participate in the Demuth Foundation's Art Education Program, and always the permanent display of Charles Dumuth's works.
On West King Street, you will find The Central Market Art Gallery. Just off Penn Square in downtown Lancaster in the shadow of two local landmarks, an 1880 brick structure that is the oldest publicly owned farmers market in the country and has been in operation since the 1730's. Next to the Market is the Heritage Center Museum that exhibits a collection of local treasures of furniture, quilts, and folk art spanning 300 years. The Central Market Art Gallery represents and promotes local and regional artist.
The Lancaster Museum of Art finds it's home in The Grubb Mansion, originally built as a townhouse for iron master, Clement Bates Grubb. Since 1965, the Lancaster Museum of Art has been a leading source of culture, and education for people living in and visiting the region. The Lancaster Museum of Art is a nonprofit community arts center and well worth the visit while you are vacationing in Lancaster, PA.
For a glimpse of just about everything Lancaster County has to offer by way of fine arts and crafts under one roof, the Artworks at Doneckers is a must see. The Artworks houses more than 30 galleries of designer crafts, jewelry, hand-blown glass, pottery, quilts, fine arts and fine collectibles to name just a few, and can be found in this once active shoe factory. You will also have a farmers market on Saturdays that sells produce from neighboring Amish farms.
Lancaster County is generously sprinkled with galleries that feature local artist in many different mediums. When you visit Lancaster your choices will be endless and you should explore at least a few of these many places that display proudly their local talent. You may find a treasure that will be forever in your heart and home. Get your tickets, book your Lancaster hotel and make your vacation happen today!