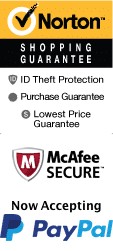 Summer Events in Lancaster
The summer months really sizzle in Lancaster, Pennsylvania each year. This city is a cultural mecca that offers year-round arts, historical, and cultural attractions for visitors to enjoy. In the summer months, there are also several exciting events that you will want to explore if you visit Lancaster this year.
Long's Park Arts and Crafts Festival
Each July, the annual Long's Park Arts and Crafts Festival is a tradition that draws in hundreds of locals and visitors. This event runs for about a week and is the perfect event for family fun. The event features live musical performances from nationally recognized performers, orchestral performances, a grand prix, a 5K run, a golf championship, and more.
Lilitz Springs Park
Every Fourth of July, the local community as well as visitors traveling to the area gather at Lilitz Springs Park to celebrate Independence day. This tradition dates back almost 200 years and features entertainment that runs from around noon through until after dusk. Some of the special events that are included in this annual celebration include a beauty pageant, musical performances, a baby parade, and of course a fireworks display.
Taste of Pennsylvania Wine and Music Festival
At the end of May each year, the Taste of Pennsylvania Wine and Music Festival runs for two days and gives you an excellent way to experience the local culture and flavors in one venue. This family-friendly event brings together over 50 local vendors selling arts, crafts, food, wine, and more. Over a dozen wineries have been featured here in recent years. In addition, the event also features live musical performances in the evening hours, as well as hot air balloon rides.
PeachFest
Every August, the annual PeachFest gives families and visitors a great way to savor the last few days of summer in a sweet way. This old-fashioned event features live musical performances, family-style games and activities, magician performances, and plenty of arts and crafts vendors. This event typically runs for one day.
These and several other exciting summer events are the perfect addition to your travel plans to Lancaster this summer. They provide you with an excellent way to enjoy the local culture and cuisine in a fun and unique way!