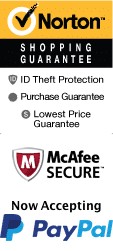 Sight & Sound Millenium Theatre
If you are vacationing near Strasburg, Pennsylvania you have to visit the amazing attraction, the Sight & Sound Millenium Theatre. The Sight & Sound Millenium Theatre specializes in Christian based dramas where you can see many of the stories from the bible. The theatre has been described as 'the largest faith-based live theatre in America' and entertains approximately 800,000 people each year. It seats over 2,000 people and has a 300 foot wraparound stage. The Sight & Sound Millenium Theatre employs over 50 adults and children who make the productions possible. They have many elaborate costumes, as well as forty foot high beautifully detailed sets, and incredible special effects including fireworks and lasers. They also have trained animals in some of the productions such as dogs, horses, and camels, and you can interact with some of them on occasion. You will also enjoy some very inspirational music. Some of the theatres past shows were Behold the Lamb, Daniel, and In the Beginning. During the holiday season, book lodging in this wonderful Pennsylvania area to enjoy a wonderland of Christmas decorations including a 30 foot Christmas tree.
Currently playing at Sight & Sound Millenium Theatre is the Miracle of Christmas. The Miracle of Christmas depicts the story of the time when Jesus came to earth as a human. This beautiful and touching story will put even the biggest scrooge in the holiday spirit.
Coming in March 2010 is the production Joseph. The timeless story of Joseph will inspire anyone who sees it and renew their faith in God. You will be amazed by the colorful lighting and special effects, including animals wandering the aisles and Joseph flying overhead.
The Sight & Sound Millenium Theatre is located on Hartman Bridge Road and has many places to stay nearby. There are several places to stay within three miles of the theatre including the Historic Strasburg Inn, the Holiday Inn Express, the Roadway Inn Italian Villa, and Best Western Revere Inn and Suites.
The Sight & Sound Millenium Theatre has a few different packages to choose from including one where you can customize your own getaway, allowing you to choose from a wide variety of hotels, choose the show and schedule a tour. The Sight & Sound Millenium Theatre is a great place for all ages so take the whole family!