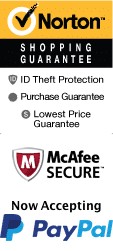 Restaurants in Lancaster
Sightseeing and exploring local attractions is sure to be a big part of the fun on your Lancaster getaway, and sampling the local flavors featured on popular restaurants will add to your great times. The Lancaster area is a melting pot of distinctive cultures and traditions, and this is evidenced by its fabulous culinary options. While there are many great restaurants in the Lancaster area, there are a handful that you absolutely will want to experience on your vacation.
Good n Plentry Restaurant
The Good n Plenty Restaurant is a 'must' for any Lancaster vacation. This restaurant first opened in 1969, and since that time has become a Lancaster tradition. With its unique setting in an 1871-built farmhouse in the Lancaster County countryside, the restaurant features a laid-back, country theme that is perfect for its family-style, Pennsylvania Dutch cuisine. The menu features options like crispy fried chicken, baked country ham, pork and sauerkraut, roast beef, fresh baked bread, and others. There is also a popular bakery and a country-style gift shop on-site, and you will want to give yourself plenty of time to do some shopping while you are at the restaurant.
John J. Jeffries Restaurant
John J Jeffries is the perfect restaurant for an elegant evening on the town in Lancaster. The hotel sits inside the beautiful Lancaster Arts Hotel in the heart of downtown Lancaster. Its European themed dining adds a flair of sophistication to your meal. You can order from a diverse menu full of chef-prepared options all prepared with local, organic foods. Some of the options here include wild caught seafood, pond raised duck, grass fed dry aged steak tartare, sweet potato pizza pie, and more. Drinks are available from a full service bar.
Carr's Restaurant
Carr's Restaurant is another great option for a wonderful night out in Lancaster. This hotel offers an elegant, contemporary dining room and is conveniently located near Central Market in Lancaster. The restaurant, which was formerly known as the Market Fare Restaurant, offers menu options like chicken pot pie, medallions of veal oscar, smoked ham and scalloped potatoes, and others. All meals feature locally grown ingredients. You can pair your meal with wine from the extensive selection of varieties stored in the on-site cellar.
You will have an amazing time sampling the dishes at these popular Lancaster restaurants on your vacation! Book your lodging today and get ready for an unforgettable adventure!