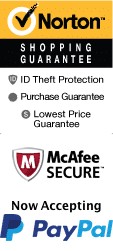 Pet Friendly Hotels in Lancaster, PA
ORDERING INFORMATION
Book by Phone:
1-800-987-9852
Book Online:
Take your whole family with you on your trip to Lancaster, including your four legged family members, with the many pet-friendly lodging options in the area. There are a variety of hotels in the area that give everyone in your family the conveniences they need for a great time in Dutch Country.
The Best Western Eden Resort Inn and Suites
This option is a three star hotel that equips your whole family with budget tailored luxuries. You don't have to leave your pet in the hotel room for long to enjoy a great meal. The hotel features four family-friendly restaurants on-site, including dining in the open atrium. You can also dine in the comforts of your room with your whole family with room service. When you take the kids out to stretch their legs on the playground, bring your fluffy family member along to keep you company. The hotel also boasts spacious guest rooms with modern conveniences such as high speed internet access and flat screen TVs, an indoor swimming pool, and a state of the art fitness center.
Hawthorn Suites by Wyndham Lancaster
This pet-friendly hotel provides countless luxuries for a timeless and fun getaway. Do not miss out on a wonderful opportunity to take advantage of many luxuries such as a close location to ziplines and other notable attractions, free WIFi, parking, and even a yummy breakfast buffet to fuel up on during your time here.
With so many great animal options in the Lancaster area, you can find the perfected lodgings for your family getaway.