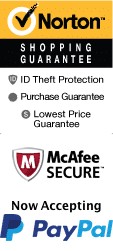 Mountville Lodging near Lancaster
Mountville is a quiet city located just to the west of Lancaster in the midst of Amish farming pasture and lands. The city offers you a peaceful environment and atmospheric vibe for your getaway, and is also home to several attractions you can explore while you are in the area. Mountville is home to the Stock Swap shopping destination, Leisure Mini Golf, the historic Herr Hans House, the Choo Choo Barn, the Rocky Springs Park theme park, and more. With its quiet setting and attractions, it is the perfect destination for your Lancaster area lodging. Make plans for the ultimate relaxing venture in one of these wonderful Mountville area hotels.
Create lasting memories on your vacation in Lancaster when you unwind in one of these warming hotels in the quiet town of Mountville.