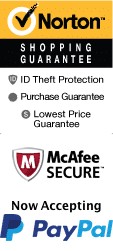 Longwood Gardens Sweetheart Week
Longwood Gardens is a romantic destination anytime of year. Spread across over 1,000 beautifully landscaped acres, visitors from all over the world are attracted to this area. Couples love to stroll together hand in hand and cross over lovely meadows, pass through woodlands, and explore twenty unique indoor gardens with heated greenhouses and elaborate fountains. During Sweetheart Week in February each year, Longwood Gardens becomes the ultimate romantic getaway, adding special romantic events and activities throughout the week to promote an intimate experience at the Gardens.
When you make plans to spend a romantic afternoon or evening with your sweetie at Longwood Gardens during Sweetheart Week, you will be in for quite a treat. You can spend some time learning about the fine art of chocolate making at the many chocolate demonstrations throughout the week, and sample a few sweet treats with your loved one. With the amazing natural beauty of Longwood Gardens as a backdrop, there is no finer place to learn more about bouquet making at the Longwood Gardens' bouquet demonstrations.
For a romantic lunch or dinner throughout Sweetheart Week, treat your loved one to an amazing meal at the Terrace Restaurant. The Terrace Restaurant is a full service restaurant located just a short walk from the conservatory. You can select from an extensive menu list including such items as Smoked Salmon and Brie Panini, Eberly Farms Amish Chicken, Maine Lobster Pot Pie, Lancaster Farms Pork Chops, Filet Mignon, and others. The restaurant also boasts amazing desserts, an extensive wine list with a focus on locally produced wines, and amazing garden views from an elegant dining room.
Longwood Gardens is located about forty miles southeast of Lancaster. With a scenic drive across gently rolling hills across State Highway 30 and State Highway 1, you can reach Longwood Gardens from Lancaster in approximately one hour. There are numerous hotel options that you can choose from just a short drive from the hotel. These fine hotels include the Best Western Intercourse Village Inn and Restaurant, the Rodeway Inn Paradise, the Best Western Revere Inn and Suites, the Sleep Inn and Suites Ronks, the Historic Strasburg Inn, and others.
Whether you are just beginning a new relationship or you have been married for many long and happy years, the Longwood Gardens' Sweetheart Weekend is the perfect place to celebrate your relationship.