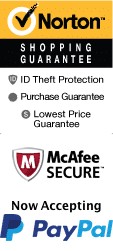 Lancaster Variety Shows
Lancaster offers a wide range of fun and unique activities to enjoy. Here are a few of the many variety shows offered in the area that you might want to check out during your next Lancaster getaway.
American Music Theatre - Christmas Show
The sounds of the holiday season come alive with the famous Christmas show at the American Music Theatre. This show has become an area tradition and features a mix of old and new and along with other delights of the holiday season. This show will definitely put you in the holiday spirit as you enjoy this magical time of the year in the beautiful city of Lancaster.
American Music Theatre - Summer Spectacular
Enjoy the best summer entertainment with a variety of performances during the Summer spectacular at the American Music Theatre. You'll love the dance, songs, and comedy with every kind of music including country, show tunes, oldies, patriotic songs, and more. While you're in Lancaster on that summer vacation, stop by and check out this amazing summer entertainment experience.
Be sure to take in one of these amazing seasonal performances at the American Music Theatre the next time your in the Lancaster area.