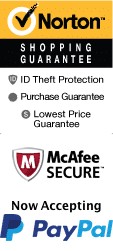 Lancaster, Pennsylvania Year-Round Activities & Vacation Ideas
ORDERING INFORMATION
Book by Phone:
1-800-987-9852
Book Online:
The warm months of late spring, summer, and early fall are the more popular times of the year to visit Lancaster. However, if you are looking for a winter retreat, the area has a lot to offer in the offseason, too. In addition to being able to experience the beautiful winter scenery, you'll avoid the crowds during the winter months.

Lancaster For Everyone
Quilt and Textile Museum. Come and experience the vibrant wonders and rich history of the quilting tradition and the textile industry. The museum features exhibits of quilting, decorative needlework, clothing and more.
Lancaster Museum of Art. The Lancaster Museum of Art is located in a beautiful park in downtown Lancaster. The museum features rotating exhibits that display the art of local national and international artists.
North Museum of Natural History and Science. This museum showcases wondrous exhibits that display fossils, unusual minerals, rare shells, extinct birds and much, much more.
Leonard and Mildred Rothman Gallery. Take in the sights of Pennsylvania folk art and American decorative arts, displayed in rooms with period furnishings that add unique character and charm to the gallery.

Lancaster For the Theater Lover
The American Music Theater. This theater is open year round and offers a variety of family entertainment. The 1,600-seat theater is also home to celebrity concerts.
Dutch Apple Dinner Theater. What a wonderful place for to enjoy dinner. Sit back and relax to Broadway favorites and be treated to a delectable gourmet meal. The menu features items like carved orange sage roast turkey, braised barbeque pork roast, a pork ragout and baked lemon pepper sea trout.
Sight & Sound Millenium Theatre. Featuring a variety of faith-based productions including In the Beginning, Behold the Lamb, and Miracle of Christmas, Sight & Sound Millenium Theatre offers touching, wholesome entertainment year-round.
Sight & Sound Living Waters Theatre. As the sister-theater to Sight & Sound Millenium Theatre, Lancaster visitors can expect the same quality and content found at Sight & Sound Millenium Theatre, with productions including Voices of Christmas and Abraham & Sarah.

Lancaster For the History Buff
Discover Lancaster County History Museum. This year-round museum displays thirty-two life-size, in-depth scenes that treat visitors to recreations of four hundred years of Lancaster County's rich history.
Living the Experience. Come see the living history of the Underground Railroad. Step back in time to the 1800s and meet the Freedom Fighters and others who took part in the Underground Railroad of Lancaster and the surrounding area. The enactment is performed each Saturday during February through December.