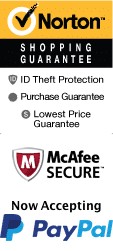 Lancaster Hotels, Motels, Bed & Breakfasts, and Other Lodging
ORDERING INFORMATION
Book by Phone:
1-800-987-9852
Book Online:
Whether you're looking for a fun filled family vacation or just a quiet getaway, one of these great hotels is sure to have what you need. Located in the heart of Amish country in Central Pennsylvania you'll be able to relax and unwind while the worries of everyday life slip away.
Hilton Garden Inn Lancaster
For luxurious stays, this hotel is a fantastic option. Be sure to enjoy the most of your vacation with a stay here! At this hotel, guests will be able to enjoy a variety of great amenities dedicated to serving them and making their home away from home a comfortable one. Guests are sure to have a blast with their relaxing spaces, Keurig coffee brewers, room service, and more. Other great features include a manicured courtyard garden perfect for strolling or picnicking, as well as an indoor pool and whirlpool tub with a fitness center.
Rodeway Inn Amish Country
For a more affordable option, be sure to visit the Rodeway Inn Amish Country. This hotel option provides all of the most coveted amenities for an affordable pricetag. Here, guests will be able to enjoy free breakfast every morning helping them seize the day and all of the adventures that it holds. Guests can also enjoy a cooling dip in the outdoor pool, enjoy free WiFi, and make use of in-room utilities like a coffeemaker and refrigerator.
Clarion Inn & Suites Lancaster
This lovely hotel provides countless amenities and features for its guests. Here, visitors will be delighted to find a location right along Route 30. This close proximity is a great commodity, and guests are sure to enjoy further fun with the free hot breakfast, sparkling outdoor pool, and free parking. Get out and enjoy all of the fun of Lancaster with this hotel!
Family-time, me-time or business, it's all made better in Lancaster County and these fine hotels will make sure that you have all you need to enjoy your stay. No matter what your needs, you'll find the right fit for you to make this vacation the absolute best. The breathtaking beauty of the area will help you relax and your peaceful nights will invigorate you and have you ready for the next day's activities.