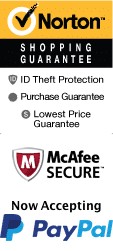 Lancaster Homes for Sale
ORDERING INFORMATION
Book by Phone:
1-800-987-9852
Book Online:
Real estate ventures in Lancaster, PA are plentiful. Whether you are looking to move or are simply interested in browsing the beautiful architectural wonders of the area, be sure to check out these awesome homes that are for sale. Since the region is bustling, the housing market is booming, making it the perfect place to visit or even call your new home! Check out these resources for more real estate available in the area:
Browse these sites for all of the latest real estate offered in Lancaster. From cute bungalows and cottages to condos and mansions, this city is eclectic and full of history. Take the opportunity to move there and enjoy your time in historic Lancaster!































Located in south central Pennsylvania, Lancaster is a picturesque city and the county seat of Lancaster County.































The city has a plethora of historical sites and museums, shopping destinations, and boutiques, thus making it a very pleasant place to live. Lancaster offers a great quality of life, and the cost of living here is low to average. There are tons of Lancaster, PA attractions that make this city a great place to live.































Lancaster consists of 15 neighborhoods-































Central Business District: This part of Lancaster is the hub of the city and is full of commercial establishments that contribute to the local economy.































College Park: This neighborhood is home to Buchanan Park and the Franklin and Marshall College. The Buchanan Park locality is mostly residential, with several good paired houses, row houses, and single-family homes dotting the area.































Chestnut Hill: A prime residential area in Lancaster, Chestnut Hill mostly comprises of charming, old world two-storey brick houses.































Ross: Named after one of Lancaster's richest pre-revolutionary natives George Ross, this locality, though spurred by economic growth, has its fair share of old two and three-storey homes.































Musser Park: Characterized mostly by middle-class housing, Musser Park has plenty of two-story row houses dotting its streets, with a couple of upscale homes and mansions.































East Side: East Side is an architecturally rich locality in Lancaster having its fair share of old world 19the and 20the century houses.































Stadium District: This area is home to Lancaster's local baseball stadium and is one of the principal historic sites in the city. It consists of early 20the century homes and industrial warehouses.































Conestoga Heights: Situated along the Conestoga River, this locality has fewer residential complexes due to the presence of numerous cemeteries here.































Cabbage Hill: Initially home to many German immigrants in the early 20the century, Cabbage Hill has several Victorian brick row houses, of which only 25% or so have front porches.































Prospect Heights: Prospect Heights has its own unique flavor and appeal in that it mostly has duplexes, detached homes, and bungalows.































Mussertown: As one of Lancaster's oldest neighborhoods, Mussertown is home to an overwhelming number of multi-storied brick houses dating back to the late 18the and 19the century.































West End: West End has rich architectural diversity and is one of the prime residential localities in Lancaster. Its homes are relatively more modern as compared to other neighborhoods, of which most are duplexes and detached houses.































Churchtowne: This area mostly comprises closely spaced homes, small row houses, and one-storey homes.































South Side: South Side was once the epicentre of factory worker residences and consists of modest two-storey brick homes.































Stevens: Stevens has a mix of elaborate and modest houses and was once dotted with large acres of open farms and spaces.































Before you settle down in Lancaster, you may have to stay in a hotel until you find your new home. The city has its fair share of great hotels that can accommodate you during your stay.































Holiday Inn Express - Lancaster































Holiday Inn Express, which is located in the midst of the rural Dutch Country area. The hotel has its own fitness center and a heated pool and is also strategically located near some of Lancaster's best shopping malls and outlets. Each guest room provides you with a cable television and wireless internet access.































Best Western Eden Resort Inn & Suites































Best Western Resort Inn & Suites is another fantastic option at your disposal if you are looking for an affordable stay before settling down in your new home. This Lancaster hotel features amenities such as complimentary internet connection, console games, concierge services, a safe in each room, and a choice of 4 on-site restaurants, along with a pool and a playground for kids.































Best Western Intercourse Village Inn































Located in the town of Intercourse in Dutch Country, the Best Western Intercourse Village Inn & Restaurant is a welcome getaway if you want to escape from the hustle and bustle of the main city. The amenities offered include a game room and high speed internet, to name a few, along with some beautiful traditional furnishings in each room.















If you're looking to visit the area only, check out these Lancaster vacation packages.