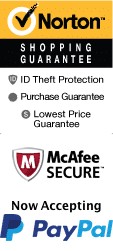 Lancaster Dutch Country Parks and Recreation
When visiting Lancaster, PA, in the heart of Amish Country, the best way to take advantage of all the beauty that nature has to offer is by visiting some of the parks in the area. With six parks and two recreational trails inside Lancaster County, there is certain to be one that is a perfect fit so you can leave your hotel and enjoy some fresh air. From quiet, secluded areas for that romantic picnic to playgrounds and petting zoos for the kids, you'll get that ideal escape from the hectic city life and get back to basics.
Municipal Parks in Lancaster
At Central Park, located in West Lampeter Township in Southern Lancaster County you'll find more than 500 acres of beautiful landscaping, play areas and recreational facilities. The park contains pavilions, a modern skate park, ball fields, basketball courts, a lodge, swimming pool, concession stand, playgrounds, environmental center, environmental library, tennis courts and a fitness trail. You'll also find the charming Garden of Five Senses, where you can stroll the paved walkways past herb and flower gardens, reflecting pools and scent boxes.
For something smaller visit the D.F Buchmiller Park. With 79 acres, this park is located in Southern Lancaster County and contains three pavilions, six tennis courts, a playground, a ballfield and a golf course.
Natural Parks & Outdoor Recreation in Lancaster
Chickies Rock County Park contains over 400 acres and continues to grow each year. With breathtaking views of York County and northwestern Lancaster farmlands, this park offers scenic surroundings and fun for everyone. Here you will find numerous trails to explore, a pavilion and several play areas, a boat-launch for the Susquehanna River, fly-fishing and more.
For the nature lover or someone looking for that perfect romantic spot, Speedwell Forge Park is the perfect place. This undeveloped park boasts more than 400 acres with upland woods, a maturing forest, a wooded wetland, cultivated fields and an overgrown meadow. Hike through the trails or take a leisurely stroll and enjoy the untouched beauty of wildflowers and a variety of wildlife including deer, ruffled grouse, woodpeckers and more. (Hunting and fishing are allowed during authorized seasons.)
Pennsylvania is well known for its rich Railroad history. In an attempt to keep that history alive and put unused rails to work for the community, there are now more than 100 recreational trails along abandoned railways across the state. Two such trails can be found in Lancaster County. Lancaster Junction Recreation Trail and Conewago Recreation Trail offer trails traversing stunning farmlands and woodlands perfect for hiking, jogging, bicycling, horseback riding and cross-country skiing. The Conewago Trail also offers a small fishing pond and is open to snowmobiles in the winter.
If you're looking for an escape, the best way is to get in touch with nature is in the heart of Pennsylvania Dutch Country. From hiking to biking, horseback riding to fishing you'll find fun for everyone in Lancaster, PA!