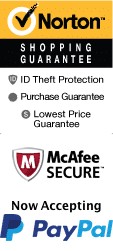 Lancaster Brewery Information
ORDERING INFORMATION
Book by Phone:
1-800-987-9852
Book Online:
The Lancaster area is known for many things, from its unique Amish community to the sweet Hershey attractions. The Lancaster area is also popular for being the home of two world-class breweries. While you're visiting the area, make some time to take a tour of the Stoudt's Brewery and the Lancaster Malt Brewing Company.
For over twenty years, Stoudt's Brewery in nearby Adamstown has been known for its malt liquors and special annual events. This regional microbrewery distributes its famous brew in over ten different states and produces over 10,000 barrels annually. The handcrafted beer is also known for its special brews like Oktoberfest, Smooth Hoperator, Munich Dark Lager, Scrawny Dog Stout, and more. Tours of the brewery are available daily. While you're at the brewery, check out the Black Angus Restaurant and Pub for fabulous meals made with locally produced, organic ingredients served in a relaxing Victorian atmosphere. At the on-site Wonderful Good Market, you can pick up fresh baked breads and pastries, home-frown vegetables, and other great treats. Stoudt's is also home to the 70,000 square foot Black Angus Antiques Mall, where you can browse the goods from other 300 vendors. This brewery is also known for its lavish special events, including the Great Eastern Invitational Microbrewery Festival and the Annual Christkindlesmarkt. Hotels near Stoudt's include the Best Western Reading Inn, Rodeway Inn Akron, and Comfort Inn Amish Country.
Another popular brewery is the Lancaster Malt Brewing Company, located in the heart of Lancaster. This brewery is known for turning out some delicious and uniquely flavored malt liquors. The newest flavor to come out of the brewery is Shoo Fly Porter. During a visit to the brewery, you can take a tour of the brewery and try out the Shoo Fly Porter, as well as other brews like Amish Four Grains, Strawberry Wheat Beer, Milk Stout, Hop Hog, Fest Beer, and others. At the gift shop, you can find a full range of Lancaster Malt Brewing Company merchandise, including caps, shirts, beer mugs, and more. The on-site restaurant features delicious American-style cuisine like steaks, burgers, pizza, and more. Make plans to stay in lodging close to the brewery by staying at the Lancaster Arts Hotel, the Rodeway Inn Lancaster, or the Best Western Eden Resort Inn and Suites.
You will have a wonderful time exploring the culture, history, and flavors of the area with a visit to these two fine Lancaster area breweries! Book your lodging today and get ready for a wonderful vacation to Lancaster, PA!