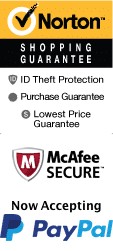 Hotel Spotlight: Best Western Reading Inn
ORDERING INFORMATION
Book by Phone:
1-800-987-9852
Book Online:
Pennsylvania's Dutch Amish Country is among the most beautiful landscapes in the Pennsylvania region, with its gently rolling hills and quaint farms lining the countryside. This area is also home to many great attractions like the Sovereign Center, Berks Jazz Fest, the Vanity Fair Outlets, Stoudt's Brewing Company, and more. You can make your trip to the area a truly fabulous experience by selecting the perfect lodging for the occasion. The Best Western Reading Inn sits close to these top attractions in an unassuming, suburban area.
Lancaster Best Western Eden Resort Inn
You can also make waves in the indoor pool, outdoor pool, or kiddie pool at the Best Western Eden Resort Inn and Suites in Lancaster. This lovely hotel is positioned just steps from Amish craft stores as well as the Tanger Outlets. All of the rooms at this hotel are two-room suites with a full kitchen, a separate bedroom, a wood-burning fireplace, a Nintendo gaming system, and more. The hotel also presents you with two eateries, saunas, a whirl pool, tennis courtyards for participating in sports, asphalted basketball hoop areas, a gaming room, and other great commodoties.
You will have a great time exploring Pennsylvania's Dutch Country when you choose the perfect accommodations for your expedition.