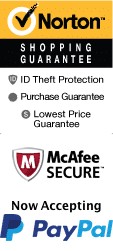 Day Trip to Sesame Place
Just an hour and a half away from the scenic landscapes and charming attractions in Lancaster and Dutch Country, you will find hours of family fun at Sesame Place in Langhorne, Pennsylvania. The Sesame Place Theme Park features live shows with your favorite Sesame Street characters, exciting rides, and even a water park, making it the perfect destination for a family day trip from Lancaster.
Heading east from Lancaster on Interstate 76 and then Interstate 276, you can enjoy a scenic ninety mile drive with your family through the gorgeous Pennsylvania countryside. Then the fun begins when you arrive at Sesame Place Theme Park! You and your kids will be thrilled to spend the day with your favorite Sesame Street characters, from Zoe and Elmo to the Count and Cookie Monster. When you aren't grabbing a photo op with Big Bird or Ernie, head over to such kid-friendly rides as Big Bird's Balloon Race, Cookie Mountain, Ernie's Bed Bounce, Grover's World Twirl, and more. You can walk through an actual recreation of the Sesame Street set, giving your kids a truly magical experience. You will also find plenty of slides, a carousel, amusement park-style games such as ring toss and basketball, and more.
On warmer days, you will be glad you brought your swimsuit along when you cool off in a big way at the Sesame Place water park. This water park is designed to give families and pint-sized guests hours of wet fun. Some of the rides you will find here include Count's Splash Castle, Big Bird's Rambling River, Rubber Duckie Pond, Sesame Streak, Slippery Slopes, Bert and Ernie's Slip and Slide, Teeny Tiny Tidal Wave and Ernie's Waterworks.
Sesame Place is also known for its many live shows, bringing your favorite Sesame Street characters to you with exciting shows on stage. Some of the shows you can enjoy with your kids include Abby Cadabby's Treasure Hunt and Elmo's World Live. Each day, Sesame Place also puts on an exciting Rock Around the Block Parade, with plenty of great music and Sesame Street characters marching festively by.
Give your kids a fun experience on your Lancaster getaway and make plans to spend some time with your favorite Sesame Street characters, fun rides, and great shows with a day trip to Sesame Place in Langhorne! Book your lodging today for an unforgettable vacation!