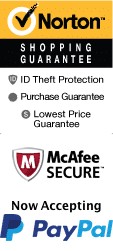 Christmas in July at the National Christmas Center in Lancaster, PA
For a year round look onto the history, beauty, and general culture of Christmas, visit the National Christmas Center. In July visitors will be surrounded by a celebration in this spectacular outdoor festival. Free to the public, guests can enjoy the many exhibits and activities that are offered throughout the day.
An Appearance of Santa Claus will be made for the kiddies, antiquing is in abundance for the adults and arts, crafts, exhibits, live entertainment, leather crafting, tinsmiths, painters, music and great food are available for everyone to enjoy.
You are engulfed in the Christmas spirit as you enjoy all that Christmas has to offer in Lancaster at this amazing festival, without the cold. Book your lodging today and have a wonderful Christmas vacation.