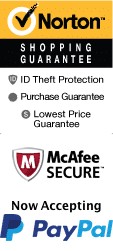 Christmas Vacation Planning in Lancaster, PA
ORDERING INFORMATION
Book by Phone:
1-800-987-9852
Book Online:
The Christmas spirited season is a beautiful time of year to visit Lancaster. This charming city gets dressed up in its holidays finest, and the gentle nip of frost makes you huddle closer to family. Lancaster also is home to many great shows and attractions that will remind your family of the reason for the season, taking this often commercialized celebration back to its roots. Show your family the true meaning of Christmas with a visit to beautiful Lancaster this festive season.
The National Christmas Center Family Attraction and Museum is open year-round, but the meaning behind its exhibits is more strongly felt during the holidays season. This wonderful museum is one your family will love, featuring exhibits on everything from the first Christmas to Christmases over the years. This 20,000 square foot facility also looks at Christmases in the future, and features such famed exhibitions as the famed Virginia's letter to Santa Claus, Woolworth's Five and Dime, Christmases around the world, a train toy land Christmas, and so many more.
At the Sight and Sound Millennium Theatre, treat your family to a memorable holiday display of the Miracle of Christmas. This production tells the Nativity story in a vivid way, creatively using such theatrical effects as live animals and a thirty foot Christmas tree on a large 300-foot stage to celebrate the birth of Jesus. This show is a great way to experience the meaning of Christmas all over again with your family.
From November 12 through January 2, you can catch the Voices of Christmas playing at the Sight and Sound Living Waters Theatre. The Voices of Christmas takes you on a musical journey to celebrate the birth of Jesus, and features appearances by Joseph and Mary, as well as three wise men. You will enjoy many of your most favourite Christmas songs, as well as lesser known tunes, coupled with dancing. There's no better way to enjoy the sounds of the season than with the Voices of Christmas.
For a more current Christmas experience, the American Music Theatre puts on a great Christmas show, with both traditional and secular Christmas tunes performed acapella and with orchestra background. This show also makes use of side splitting skits, dancers, and even a cameo by Santa himself.
Give your family the epitome of an awesome present with a trip to Lancaster to remember the meaning of Christmas all over again!