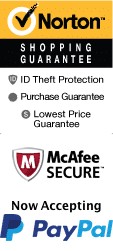 Christmas Vacation Packages in Lancaster, PA
ORDERING INFORMATION
Book by Phone:
1-800-987-9852
Book Online:
Lancaster, Pennsylvania is well-known for its gently rolling countryside dotted with farms and for its thriving and unspoiled Amish community. Here you can also find fabulous restaurants, world-class performances, and great shopping venues, making it the perfect destination for a Christmas getaway. If you are planning a trip to Lancaster during the Christmas holidays, you can make planning your getaway easier by selecting among the already designed vacation packages available from VacationsMadeEasy.com.
The Lancaster's Sight and Sound Christmas Package gives you three nights of hotel accommodations at the Lancaster area hotel of your choice. The package also includes fun activities including great seats at the popular Voices of Christmas production at the Sight and Sound Living Waters Theatre, which explores the birth of Jesus with appearances by the three wise men, Mary, and Joseph. This production features beautiful renditions of your favorite Christmas carols as well as lesser-known Christmas songs. The vacation package also includes admission to the Miracle of Christmas at the Sight and Sound Theatre. The Miracle of Christmas is a re-telling of the nativity story and features live animals, brilliant performances, creative set designs and costumes, and a 30-foot tall Christmas tree. To round out your vacation package, you will also be treated to admission to the National Christmas Center Family Attraction and Museum, which explores the history of Christmas through dozens of exhibits spanning a 20,000 square foot building.
The Best of Lancaster Package includes a four night stay at the Lancaster area hotel of your choice, as well as admission to a performance of the Miracle of Christmas at the Sight and Sound Millennium Theatre. An evening of the Miracle of Christmas is a wonderful way to remember the reason for the season in a magical way with your family. This vacation package also lets you explore the Amish culture of the area with the Amish Experience Theatre and Country Homestead Tour Combo. This tour features a tour of the Amish Experience cultural center, and includes a short film entitled 'Jacob's Choice' that explores the life of an Amish family. Then, with a 45 minute tour, you will visit the actual homestead of the family featured in the film to observe and interact with the family while getting educated about their way of life.
Your holiday respite to Lancaster will be simply spectacular with either of these marvelous traveling packages!