Amish Experience SuperSaver Package
Amish culture and history are so fascinating, as this video will show you. It's a rare opportunity to learn about their way of life and see how they actually live on the farmlands without distractions from the modern world.
This is an experience you won't forget anytime soon!
The tour begins as you meet your host, Bucky Phillips. He will be your guide and take you to the farms and houses of different Amish families. You'll create lasting memories that you won't soon forget!
From the scenic wooded drive through the countryside to a horse-and-buggy ride, this tour takes you deep into the heart of Amish families living on their family farm. You'll see how they live, work, and play in an Amish community while learning what they believe make them unique: their faith, their food preparation, their life choices and why they live simply.
From the time you're met at the designated pickup point and depart for the farmlands, enjoy a comfortable, air-conditioned vehicle with your English-speaking guide. The tour stops at one working farm and at two Amish houses. As you travel through countryside and cross streams along your route, listen to stories about daily life on an Amish farm.
The tour ends where it began, back in Strasburg. Guests are dropped off downtown in front of their hotel or back at the pick up point they were originally taken from as part of the package in place before departure.
Before you leave and return to the hustle and bustle of the city, take a moment to reflect on your experience and how it has changed your perspective. You will learn how the Amish live, what they believe, why they don't use electricity or phones, what they wear, their work habits and more. You'll leave with a deeper understanding of their culture and lifestyle.
Feel free to ask questions as you travel through the country – your guide is an insider who can enlighten you on all things Amish!
For more information please visit our website www.theamishexperience.
The Amish Experience at Plain & Fancy Farm SuperSaver package is the best way to see it all. It also includes a free buggy ride voucher and bonus Amish cookbook to commemorate your visit! 


Amish Farmlands Tour

Since 1959, the cornerstone of "The Amish Experience" has been the Amish Farmlands Tour, taking you deep into the heart of the oldest Amish community in the world. Our certified Amish Country Tour guide answers your questions while calling your attention to the fascinating sights we may observe along the way: spring plowing, children playing, making hay.
When you join us on one of our air-conditioned 14-passenger mini-shuttles, you'll experience a sense of the work and family ethics that continue to mark the Amish way of life. Witness spectacular panoramas of patchwork farms unparalleled in their beauty, still farmed with horses and mules. Roadside stands, bake shops, or a visit to a craft or quilt shop on an Amish farm are among the unique happenings that may be enjoyed on your 90-minute Farmlands tour.
Plain & Fancy Theater
"Compelling" best describes the emotional story of "Jacob's Choice," told through the everyday lives of the Fishers, an Old Order Amish family of today. Witness Jacob's struggle in choosing the Amish church, or leaving behind family and community for the allure of the modern world. Experience the horrendous religious persecution of their forefathers and take part in the perilous voyage to America, all magically heightened by wind, rain, smoke, fire, ghostly and other live effects that thrill the senses.
Jacob's challenges with faith, tradition, and loved ones in a fast-changing world is a story that touches each of us in a poignant and memorable way. More than any other Amish attraction, "Jacob's Choice" will leave you with an understanding of what it means to be Amish, and the ties that continue to bind the community together.
Amish House and One-Room School

The Amish Country Homestead is a reflection of our commitment to accurately and sensitively portray the Old Order Amish as they live and work in today's world. The Homestead is the home of the fictional Amish family of Daniel and Lizzie Fisher, whom you have gotten to know in the Theater's "Jacob's Choice."


Inside the Homestead, we learn of Amish traditions and practices, plain clothing and life without electricity. The One-Room School is attached to the house and filled with authentic desks and furnishings from an actual Amish school. Here, you'll learn the tradition of teaching eight grades in one room. From the pantry full of freshly canned vegetables to the family's plain clothes; from propane-powered lamps to air-compressor driven appliances- the Fisher Family Homestead provides insights into the complex riddles of a culture so very different from our own.
Pickup & Return:
Amish Experience.
Departure Times: 90-minute Amish Farmlands Tour: 10am, 12pm, 2pm 
40-minute "Jacob's Choice": hourly, 10am - 5pm
45-minute Amish Homestead Tour: hourly, 10:45am - 4:45pm
We will determine your theater and house tour times upon arrival, based on your Farmlands Tour time. Please arrive before noon if you wish to do all activities on the same day.
You can present either a paper or an electronic voucher for this activity.
Includes:
Entrance fees & taxes
Local guide
Does not include:
Additional Information:
Confirmation will be received at time of booking
If you purchase the 2:00pm tour time, please arrive before noon to have time for all the activities.
Transportation by air-conditioned 14-passenger bus is provided on Farmlands Tour
90-minute Amish Farmlands Tour departs at 10am, 12pm, 2pm
40-minute "Jacob's Choice" is shown hourly, 10am - 5pm
45-minute Amish Homestead Tour is offered hourly, 10:45am - 4:45pm
Guests must provide a car seat for small children or babies on Farmlands Tour. ALL children must have a ticket. Parents may not hold or share a seat with children or babies.
Buggy ride vouchers valid any day except Saturdays July 7 - Sept. 1.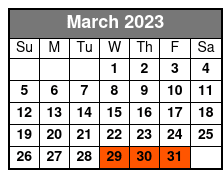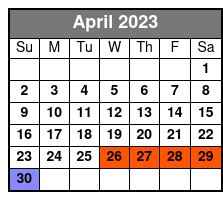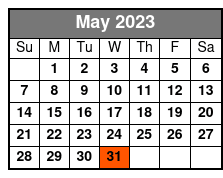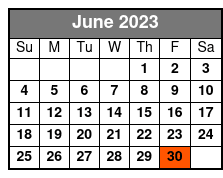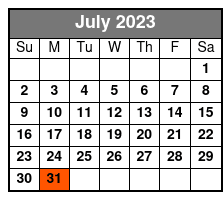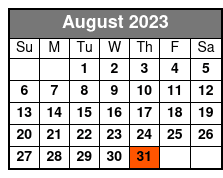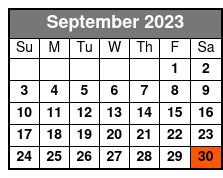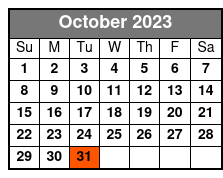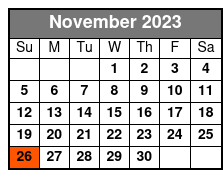 Book Now!