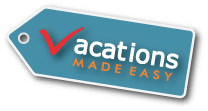 Activities, Attractions, Hotels, and more in Gulf Shores, AL
Whether you want to take a cruise on the water or relax in the sand, Gulf Shores is a gorgeous place to visit on your vacation. Get all of the activities, attractions, and more to make your vacation perfect.

Most Popular Types of Amenities & Room Types
Econo Lodge Inn & Suites - Fo...
Hilton Garden Inn Orange Beac...
Hampton Inn Foley, AL