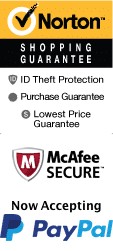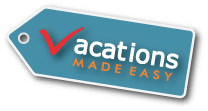 Activities, Attractions, Hotels, and more in Gulf Shores, AL
Coastal getaways are some of the most sought-after vacations. If you want to plan your own beach getaway, look no further than Gulf Shores. Take to the beautiful seaside to experience a variety of fun. From biking to fishing and boating options, there are so many great ways to get outdoors and enjoy the beauty of Gulf Shores during your Alabama beach vacation. Here, guests can take to the fishing pier to cast their line for the best fish in the area, craft the perfect vacation with outdoor trails, or head out on a coveted deep-sea fishing trip. There are also plenty of great live events that go on throughout the area, including the National Shrimp Festival and events at the Bon Secour National Wildlife Refuge where turtles and birds are prevalent.
About Bon Secour National Wildlife Refuge
This area is perhaps the most popular draw to the Gulf Shores, AL area. Here, guests will be able to get out and enjoy the great outdoor adventures in the area. This wildlife refuge is a beautiful place to visit and is home to animals such as sea turtles (thousands hatch on the coast each year!), the Alabama Beach Mouse, snowy plover, and more. The wildlife refuge also features a variety of trails that guests can embark upon.
About the Beaches in the Area
The Gulf Shores area is within close proximity to some amazing beaches that are perfect for saltwater fishing, wakeboarding, parasailing, and swimming. The nearby beaches include Gulf Shores Beach, Perdido Key, and Pensacola Beach is only 20 minutes away. A Gulf Shores vacation would not be complete without family time at the beach.
Lodging in Gulf Shores, AL
Your lodging and room options are such an important part of your trip. Gulf Shores is home to a wide array of lodging options and vacation homes, so whether you want to go swimming in the outdoor pool, get in a workout at the fitness center, or enjoy comfortable room amenities, there is something for everyone. Just a few of the notable hotels in the area include the Hampton Inn Gulf Shores which has a pool on its property, and other places such as the Turquoise Place Condos.
Vacation Packages
With Vacations Made Easy, you can create a custom adventure to the area as well. Here, guests will be able to enjoy their choice of hotels as well as activity options to completely customize their getaway. Create the perfect stay in Gulf Shores, AL with one of these carefully curated adventures.
Of course, there are tons of restaurants, shows, live entertainment, and shopping options available as well in the city. Be on your way to experiencing amazing adventures in Gulf Shores, Alabama!

Microtel Inn & Suites by Wynd...
Hampton Inn & Suites Orange B...
Hilton Garden Inn Orange Beac...