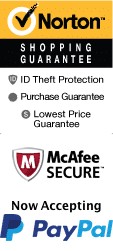 Mobile/ Dauphin Island/ Spanish Fort / Theodore Attraction Ticket
102 Bienville Blvd Dauphin Island, Alabama 36528
1-800-987-9852
Chat Now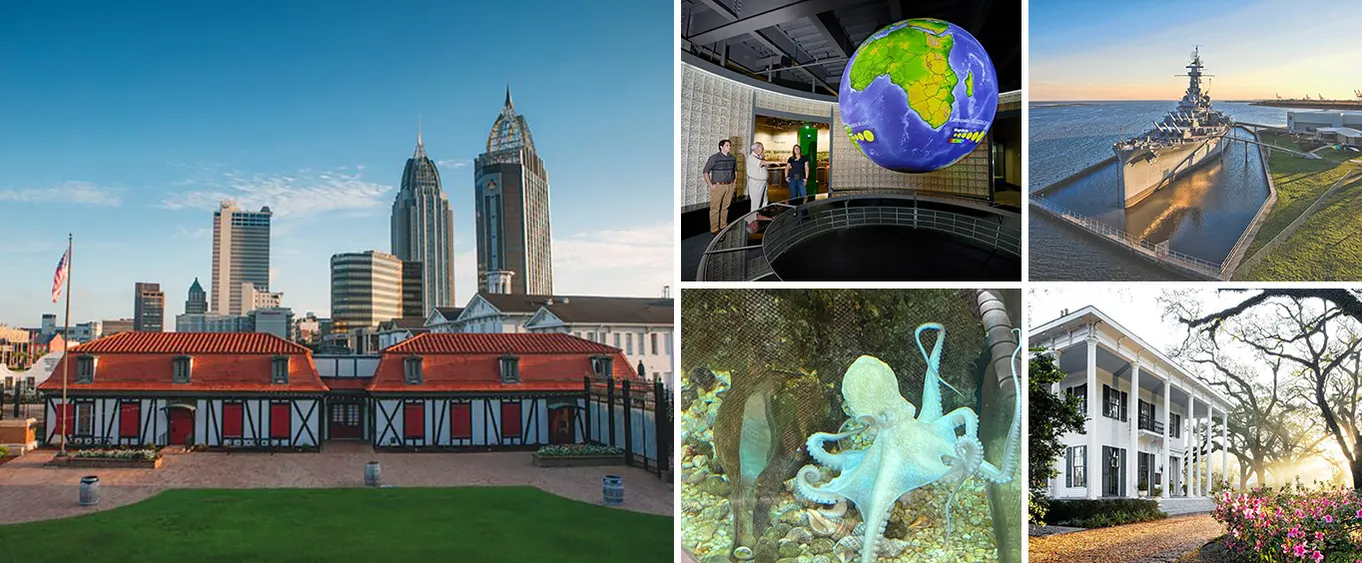 There are so many amazing things to see and discover during your next Gulf Shores / Mobile area getaway, and an observation deck allows you to see some great landmarks. If you want to enjoy tons of great attractions and get to know the area in a new way, be sure to book this Mobile / Dauphin Island / Spanish Fort / Theodore Attraction Ticket. This multi-pass ticket option allows for some brilliant adventures.
You can experience all of the brilliance of this area on the Gulf Coast with this ticket option. You will be able to choose from a variety of the best attractions in Mobile, Dauphin Island, Theodore, and Spanish Fort. Choose 1, 2 or 5-Day Attraction tickets depending on the length of your stay and the extent that you wish to explore. The pass makes it easy to experience a multitude of the best attractions in the area. The pass includes admission to the following attractions:
Bellingrath Gardens

: For some of the most beautiful adventures in the area, be sure to add the Bellingrath Gardens to your multi-pass ticket. The gardens are absolutely stunning and provide some amazing visuals. Traverse the 65 acres to admire various blooms throughout the year and the beautiful estate that once belonged to Walter and Bessie Bellingrath.
Oakleigh House Museum

: Take a guided tour of the historic Oakleigh House Museum. Discover more than 200 years of Mobile's history through its exhibits, displays, and antiques. Guests will see everything from artifacts to clothing to art from the past. It makes for an awesome way to explore Mobile!
City of Foley Depot Museum and Model Train Exhibit

: Learn all about the city's depot which was built in 1909 and a huge piece of its history and success. Guests will be able to look at photos from that time period, see its construction, and learn about Foley's historical wonders. The visit also includes the Model Train Exhibit which features more than 84 freight cars and an astonishing quarter mile of tracks.
Phoenix Fire Museum

: Learn about Mobile's volunteer fire department history at the Phoenix Fire Museum. Here, guests will see everything from vintage fire fighting vehicles to uniforms, badges, and tools. It is an awesome way to discover Mobile's history!
USS Alabama Battleship Memorial Park

: This park is home to the USS Alabama and provides plenty of intriguing history to all who attend. See vintage military vehicles, learn about the history of the military in Mobile, and learn all about the USS Alabama, WWI, and beyond through these fascinating exhibitions. The ticket includes a self-guideed tour.
GulfQuest National Maritime Museum of the Gulf of Mexico

: If you have a penchant for history, this is a great attraction to add to your vacation. The GulfQuest National Maritime Museum admission includes a guided walking tour where guests will explore the Gulf of Mexico, its geography, ecological wonders, and many factoids! Guests can explore everything from earth itself to The Helm, a boat captain simulator.
Bragg-Mitchell Mansion

: Guests will be able to take a dive into history with tickets to the Bragg-Mitchell Mansion. This opulent home includes a guided tour where guests can explore its luxurious dining rooms, stunning grounds, double parlors, and live oaks and azaleas. From the natural wonders of the grounds to the antiques inside the home, a visit here is like stepping into a time machine.
History Museum of Mobile and Colonial Fort Conde

: Learn about the history of Colonial Fort Conde on this magnificent adventure. With tickets to this museum, visitors will be able to explore two floors of permanent exhibits that detail Mobile's history. Explore everything from colonial times to modern Mobile. Learn about Mobile Bay, the French colonies, and more with real artifacts and plenty of informative displays. There are also plenty of interactive exhibits including a Children's Discovery Room.
Historic Blakely State Park

: As the site of Alabama's largest Civil War battle, the Historic Blakely State Park is a fascinating place to visit. While here, guests will be able to explore more than 25 miles of trails for hiking, biking, and more. There are also opportunities for camping. Guests can choose to board the Delta Explorer (additional cost) for a marvelous excursion out on the water as well. For those who love nature, this is a great place to visit.
Holmes Medical Museum

: This fascinating exhibit features some of the most historical medical artifacts in the country. Explore the site of Baldwin County's very first hospital, the Sibley Holmes Memorial Hospital. Learn about the doctors who paved the way for Foley's medical industry, and see all of the interesting tools they used on their pursuits.
Conde Charlotte Museum

: Embark upon a one-hour guided tour of the Conde Charlotte Museum. This museum is dedicated to the Conde Charlotte Museum, which is the area's oldest home museum. See how its citizens lived with 300 years of history displayed through original antiques, memorabilia, clothing, artifacts, and more.
Alabama Aquarium at the Dauphin Island Sea Lab

: Get admission to one of the best aquariums in the area! Explore a marvelous look at under-the-sea creatures from fish to a 7,000 gallon stingray touch tank. You'll also experience the Exhibit Hall, Living Marsh Boardwalk, and more than 31 different aquariums housing more than 100 different species.
For those looking for an amazing way to explore the Mobile, Dauphin Island, Spanish Fort, or Theodore areas, this multi-pass ticket is a great way to get out and learn the history! With options for 1, 2, and 5 day tickets, you can have a wonderful time exploring the area's history no matter how long of a vacation you are taking. Pair this pass with other great adventures or a hotel for an unforgettable trip to the Gulf Shores area.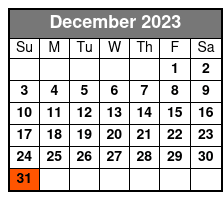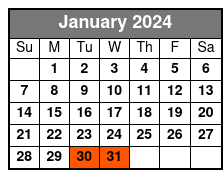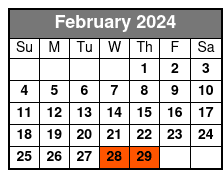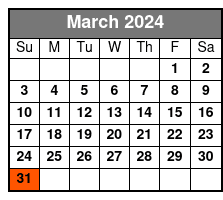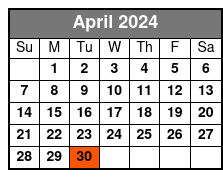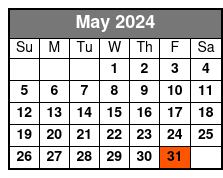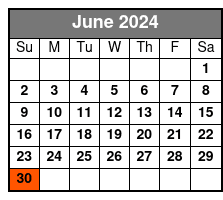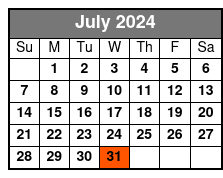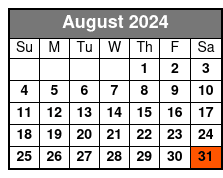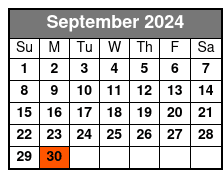 Options:
1-Day Attraction Ticket
Available Now until 11/30/2024 View Detailed Schedule
Get to know the Mobile area with a quick one-day adventure through the city. Visit everything from its historic homes to its fascinating museums and learn something new!
2-Day Attraction Ticket
Available Now until 11/30/2024 View Detailed Schedule
With this two-day attraction ticket, visitors will be able to explore the Mobile area. Admission is included for everything from historic homes to state parks and the aquarium. It's sure to be an awesome time!
5-Day Attraction Ticket
Available Now until 11/30/2024 View Detailed Schedule
For those who want to get an extensive experience in Mobile, this five-day pass is the best selection. Get out and explore everything from Mobile's historic homes to its vast aquarium, museums, and more.
Frequently Asked Questions for Mobile/ Dauphin Island/ Spanish Fort / Theodore Attraction Ticket:
What is included in the admission price for Mobile/ Dauphin Island/ Spanish Fort / Theodore Attraction Ticket?

Includes admission to more than 10 area attractions.

Approximately how long could a customer plan to spend at Mobile/ Dauphin Island/ Spanish Fort / Theodore Attraction Ticket?

Passes are good for 1, 2 or 5 days.

Is Mobile/ Dauphin Island/ Spanish Fort / Theodore Attraction Ticket handicap accessible?

Yes.

Is photography & video recording allowed?

Yes.

For what ages is Mobile/ Dauphin Island/ Spanish Fort / Theodore Attraction Ticket appropriate?

Great for all ages.
Book Now!