Mobile/ Dauphin Island/ Spanish Fort / Theodore Attraction Ticket
Visit:
Alabama Aquarium at the Dauphin Island Sea Lab, 101 Bienville Blvd, Dauphin Island, AL 36528-4603
This pass includes admission. The Alabama Aquarium is an exciting educational venue highlighting the four key habitats of coastal Alabama: the Mobile Tensaw River Delta, Mobile Bay, the Barrier Islands, and the Northern Gulf of Mexico. It includes the 10,000 square foot Exhibit Hall, a 7,000-gallon stingray touch pool, and the Living Marsh Boardwalk. This facility has 31 aquariums totaling over 30,000 gallons with more than 100 species on display. The Alabama Aquarium showcases the plants, animals, and other natural resources found in the estuary and its surrounding marine habitats.
Duration: 2 hours
Visit:
Bellingrath Gardens and Home, 12401 Bellingrath Gardens Rd Cost, Theodore, AL 36582-8460
This pass includes admission to the gardens only. Enjoy 65 acres of year-round floral wonder in a Southern estate garden. Bellingrath Gardens and Home features blooms and beauty every day of the year. It is our passion to preserve and enhance the garden and grand estate home of Walter and Bessie Bellingrath, which opened to the public in 1932.
Duration: 45 minutes
Visit:
Bragg-Mitchell Mansion, 1906 Spring Hill Ave, Mobile, AL 36607-2304
This pass includes a guided historical tour of the mansion.
Bragg-Mitchell Mansion, circa 1855, is one of the Gulf Coast's most elegant homes. The Mansion features double parlors, a lavish dining room and grounds with Mobile's trademark live oaks and azaleas.
Historical tours offered on-the-hour, Tuesday - Friday, 10AM to 4PM (last tour starts at 3PM), CST.
When planning a visit, check the website for changes to the tour schedule as it is occasionally altered to accommodate special and private events.
Groups of 10 or more require reservations. To make a reservation call 251-471-6364.
Duration: 1 hour
Visit:
Foley Railroad Museum, 125 E Laurel Ave, Foley, AL 36535-2651
This attraction is free to the public and provided for your convenience.
Built in 1909, the depot was the city's hub of activity for over 60 years. View photos, tools and memorabilia documenting Foley's history and the important part the railroad played in developing the area. Then visit the Model Train exhibit with over 84 freight cars and over a quarter mile of track.
Duration: 45 minutes
Visit:
Conde-Charlotte Museum, 104 Theatre St, Mobile, AL 36602
This pass includes a one-hour guided tour. The Condé-Charlotte Museum is Mobile's oldest historic home museum, where visitors can explore how citizens lived throughout the last 300 years during each country's reign over the bay area. The variety and authenticity of the antique furnishings in the museum house reflect Mobile's history under five flags: French, English, Spanish, American and Confederate. In 1850 Jonathan Kirkbride and his wife, Elizabeth, renovated what is now known as the Condé-Charlotte Museum, the site of Mobile's first courthouse and jail built 30 years earlier.
Duration: 1 hour
Visit:
GulfQuest - National Maritime Museum of the Gulf of Mexico, 155 S Water St 175 1750 Shelton Beach Road, Mobile, AL 36602-3710
This pass includes a walking tour admission. GulfQuest invites allows visitors to explore the Gulf of Mexico through displays and exhibits such as the Ocean Planet Theatre, where a six-foot diameter planet Earth is suspended, seeming to rotate on its axis. Interactive exhibits include Take the Helm, a simulator identical to those used to train professional boat pilots, allowing the chance to navigate vessels around the Port of Mobile.
Duration: 2 hours
Visit:
Historic Blakeley Park, 34745 State Highway 225, Spanish Fort, AL
This pass includes a day use admission. Historic Blakeley State Park is one of the largest and most diverse cultural and natural heritage tourism attractions of the Gulf Coast. The site of Alabama's largest Civil War battlefield, the park has over 25 miles of hiking, biking, and horseback riding trails and offers RV and tent camping, as well as camping shelters and fully-equipped cabins. The park takes regular excursions into the scenic Mobile-Tensaw Delta with its cruise boat, the Delta Explorer.
Duration: 2 hours
Visit:
The Fort of Colonial Mobile, 150 S Royal St, Mobile, AL 36602-3001
This pass includes admission to Colonial Fort Conde.
The History Museum of Mobile is where Mobile's story begins. Two floors of permanent exhibits explore Mobile's history from the pre-colonial past to the present, with special highlights of Mardi Gras, shipbuilding, and daily life along the Mobile Bay. A children's Discovery Room brings French Colonial Mobile to life for our youngest visitors, and special, traveling exhibitions are often on view, as well.
Built on the same site of its 1723 predecessor, this partial reconstruction of Fort Condé offers visitors the chance to learn about Mobile's journey from its beginnings as a French colonial settlement to its early years as an American territory. Walk through the exhibits to see artifacts and recovered archaeological pieces of Mobile's colonial past. Or, tread atop the fort walls to see unmatched views of Mobile's skyline. Visitors can also enjoy a number of living history events held throughout the year.
Duration: 2 hours
Visit:
Holmes Medical Museum, 111 W Laurel Ave Hwy 98 West, Foley, AL 36535-1966
This pass includes admission. The Holmes Medical Museum is located in Baldwin County's first hospital, the Sibley Holmes Memorial Hospital that served Baldwin County from 1936-1958. The museum tells the story of the medical pioneers who practiced medicine in Foley, and showcases tools used in early twentieth century healthcare.
Duration: 45 minutes
Visit:
Historic Oakleigh House, 350 Oakleigh Pl, Mobile, AL 36604-2910
This pass includes a guided walking tour of the historic house. Oakleigh is a historic house museum spanning almost 200 years of Mobile history. Authentic period rooms allow you to experience Mobile's history through the eyes of Oakleigh's residents. Travel through time as you travel through one of Mobile's oldest and grandest homes.
Duration: 1 hour
Visit:
Phoenix Fire Museum, 203 S Claiborne St, Mobile, AL 36602-2322
This attraction is free to the public and provided for your convenience.
From turn-of-the-century horse-drawn steam engines and early motorized vehicles, to vintage uniforms and badges, discover the history of Mobile's volunteer fire companies at the Phoenix Fire Museum. Housed in the restored Phoenix Volunteer Fire Company No. 6. Fire House, the Phoenix provides an exciting museum experience for visitors of all ages.
Duration: 45 minutes
Visit:
Battleship USS ALABAMA, 2703 Battleship Pkwy, Mobile, AL 36602-8003
This pass includes admission. USS Alabama Battleship Memorial Park is home to the WWII battleship USS Alabama and submarine USS Drum, both National Historic Landmarks. Our Medal of Honor Aircraft Pavilion features vintage military vehicles, our historic aircraft collection and exhibits including the WWI exhibit: The Great War. Your admission ticket allows you to tour all. All tours are self-guided, so you can tour at your own pace. Don't forget to stop at the memorials on our grounds. We also have free kennels for your pets, a snack bar and picnic area on the grounds.
Duration: 2 hours
Departure Times: Suppliers and travelers coordinate start times within the given time periods.
2-Day Attraction Ticket
6/13/2022 - 7/9/2023
| | |
| --- | --- |
| Monday - Sunday: | 09:00 AM - 06:00 PM |
1-Day Attraction Ticket
6/13/2022 - 7/9/2023
| | |
| --- | --- |
| Monday - Sunday: | 09:00 AM - 06:00 PM |
5-Day Attraction Ticket
6/13/2022 - 7/9/2023
| | |
| --- | --- |
| Monday - Sunday: | 09:00 AM - 06:00 PM |
You can present either a paper or an electronic voucher for this activity.
Includes:
Does not include:
Additional Information:
Confirmation will be received at time of booking
Wheelchair accessible
Stroller accessible
Most travelers can participate
Please check each museums' websites for the latest health and safety protocols.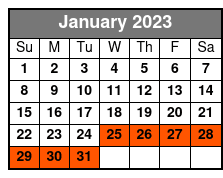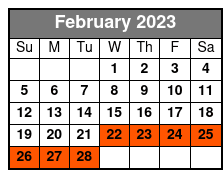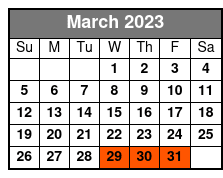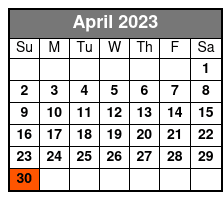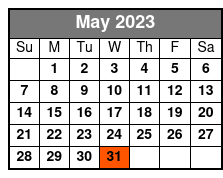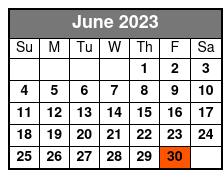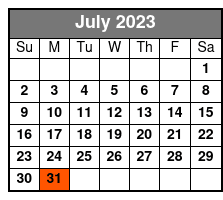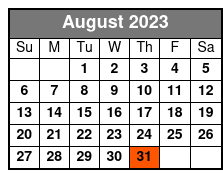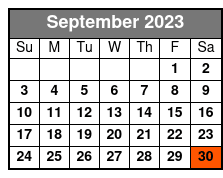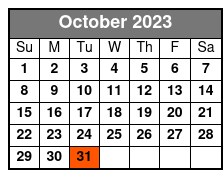 Book Now!