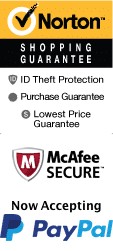 Dolphins and Wildlife Kayak Experience from Gulf Shores
4159 Co Rd 6 Gulf Shores, Alabama 36542
1-800-987-9852
Chat Now
Get out and experience the beauty and wonder of the Gulf Coast on this Dolphins and Wildlife Kayak Experience dolphin tour from Gulf Shores. There are so many unique things to explore, and the wildlife of the Gulf is absolutely stunning. Add this endeavor onto your itinerary in the area for an unforgettable adventure in the Gulf Shores area.
About the Tour
Kayaking is a great way to see wildlife from the water. The Gulf Shores-Pensacola area offers kayak tours beside wild dolphins, manatees, and diverse birds of prey. This experience includes approximately 3 hours of paddling on the waters with friendly wildlife, geared to the novice or experts alike. Dolphins choose this time to be playful in open waters as kayakers paddle past them without disturbing them! The calm waters of the Gulf of Mexico and the Alabama-Florida panhandle make this a safe kayaking adventure. The tour operator is experienced and knows exactly where to paddle and where not to, making it a safe and enjoyable experience both for the people who embark upon it and the wildlife you will see.
Whether you are an animal lover or just want to set out and experience the water and great adventures that Gulf Shores has to offer, you're bound to have a great time on this excursion. Along the way, keep your eyes peeled for local wildlife. From fish and turtles to beautiful local waterfowl, you can get a new appreciation for the world around you. Your guide is also knowledgeable and can give you tons of interesting information about the animals and flora and fauna that you may encounter. You will also be able to look for the gorgeous Atlantic Bottlenose Dolphin while on your journey and may even be able to view them from an unobscured and unobtrusive vantage point with the help of your kayaking guide. There are so many beautiful animals and wildlife to discover in Gulf Shores, so book your tickets today!
Gulf Shores, AL is one of the most stunning coastal destinations, offering up plenty of sightseeing, beach activities, and dolphin tour adventures. When visiting the area, be sure to check out the local wildlife and have a blast on an activity like the Dolphins and Wildlife Kayak Experience from Gulf Shores where you can kayak with dolphins. After getting out on this wondrous experience, be sure to check out other awesome Gulf Shores activities. There are so many things to see and do, and you can combine your adventures with a hotel stay for an even better getaway experience.
Frequently Asked Questions for Dolphins and Wildlife Kayak Experience from Gulf Shores:
Is Dolphins and Wildlife Kayak Experience from Gulf Shores guided or a non-guided timed equipment rental?

This is a guided wildlife kayak tour.

What type of clothing is appropriate?

Wear clothes you do not mind getting wet.

What age is Dolphins and Wildlife Kayak Experience from Gulf Shores appropriate for?

Great for all ages. Infant seats are available.

Is photography & video recording allowed?

Yes.
Book Now!