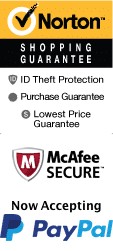 Hiking in the Mount Rushmore Area
If you happen to be an avid hiker, you've found a haven for hiking in the Mount Rushmore area, which offers numerous trails ranging from the easy to the difficult, depending on just how much exercise you happen to be seeking!
It has been called one of the 'must-do' hikes in the South Dakota area- the Notch trail in Badlands National Forest. The trails feature spectacular views with only slight difficulty; However, if you have a fear of heights or climbing ladders, this trail might not be for you. Beginning at the north end of Windows Overlook, through the Wall of the Badlands, you'll come to the ladder. Yes, you'll need to climb it if you want to see the spectacular views of the White River and the Pine Ridge Indian Reservation. Once you've climbed atop, you'll hike along a ledge where you'll come to the opening, or 'notch' in the wall, hence the name. Once at the top, as you stand to gaze over the beauty of the mountains and boundless sky, you'll be glad you didn't chicken out that climb!
A favorite among trail enthusiasts is the George S. Mickelson Trail, located in the heart of the Black Hills. This trail offers gentle slopes and access with ease, so it's perfect for anyone, including children and the elderly. You'll get lost in the beauty of the ponderosa pines as you walk, and it's possible you might encounter the spirit of Wild Bill Hickok or Calamity Jane, who are rumored to 'haunt' this trail. Abandoned in 1983, it was brought back to life by some local folks in 1998, who felt the trail served not just as a historical landmark, but for recreation and beauty.
Wind Cave National Park is approximately 61 miles from Mount Rushmore in Hot Springs, SD. 30 miles of trails offer one self-guided nature trail and two more challenging trails with rugged terrain. These two trails are recommended for hikers in good shape with areas of grass, prairie land, and pine-forest footpaths. Along the trails you're likely to spot wildlife of many kinds frequenting the area, like bison, elk, mule, deer, prairie dogs, and coyotes. For the spelunkers in your midst, this area offers 50 mapped cave passages to investigate.
Bear Butte State Park, in Sturgis, SD. surrounds Bear Mountain and grants two trails, one of which is the one-mile Ceremonial Trail which winds to the top of the mountain, offering incredible views of the Summitt. This park also serves as the trailhead for the 111-mile Centennial Trail for heavy duty hikers and backpackers.
In Custer State Park, there are trails showcasing clear waters and monumental granite peaks. Travel leisurely back in time on molded and treated trails with few climbs and descents. People of all ages and abilities can enjoy the trails here while they experience all the scenery and history this area has to offer.
These are just a select few of the scenic trails in the Mount Rushmore area worth your time to visit, yet there are so many more offering the panoramic views, crisp air, wildlife, and majestic beauty of this area. It is important to know how to prepare for your hike by wearing the proper attire and packing your gear accordingly to contain everything you will need for the area you're planning to cover. Whether the trail you choose is short and easy, or long and difficult, you will need to have plenty of water on hand, wear long pants to protect your legs and shins (in case you encounter prickly yucca plants, jagged rocks, and the like). A hat and sun-block are essential to keep you from over-exposure to the sun. Having fun is your goal but safe preparation is a crucial part of having fun when you go hiking in the area. Don't forget the supplies you need to make your hike as much fun as it should be. Oh, and you might want to bring a camera as well! If hiking doesn't happen to be for you, you'll find all sorts of other points of interest, events, and exciting, fun activities to keep you busy while you're visiting the area!