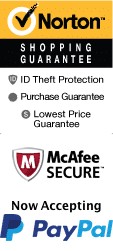 Cosmos Mystery Area Admission
24040 Cosmos Rd Rapid City, South Dakota 57702
1-800-987-9852
Chat Now
When traveling in the Greater Mount Rushmore / Black Hills area of South Dakota, guests can have a memorable time defying physics and learning something new at the Cosmos Mystery Area. This brilliant area is a completely unique place you won't be able to experience anywhere else, so be sure to give it a visit!
About the Cosmos Mystery Area
Here's your chance to visit the strangest place in the Black Hills; a interactive attraction where water runs uphill, where you can stand on walls, and the laws of physics are thrown out the window. Inside of the Mystery House, it feels like gravity no longer exists and another force is pulling at you while you're standing still. Surfaces may appear level, but you'll find out that they aren't at all. You have to experience this area to truly believe it.
History of the Cosmos
The Cosmos Mystery Area was discovered on accident. In 1952, two boys in college were searching the forest of Black Hills in search of the perfect spot to build a cabin for summer adventures. While searching, they stumbled upon this amazing area. They realized what they had found and experimented with the area, seeing what else they could find. The next year, they opened up their findings to the public; the old cabin and the surrounding area have been blowing minds since 1953.
About the Tour
Your ticket includes a 30-minute tour that showcases the family-friendly displays and activities focused on the intersection of science, mystery, and comedy. It's interactive and the whole family will be able to participate as you see your taller family members suddenly appear shorter than the others and other optical illusions. These demonstrations and activities will boggle your mind! The guides are knowledgeable and know how to make this experience enjoyable for all ages. This is a physical experience you won't forget.
Enjoy some fascinating and mind-bending illusions while discovering the secrets of the Cosmos with this exciting ticket. This is great for any vacation to Rapid City! For the best trip, be sure to find similar things to do or book one of the fantastic hotels in the area.
Frequently Asked Questions for Cosmos Mystery Area Admission:
Approximately how long could a customer plan to spend at Cosmos Mystery Area Admission?

The tour is 30 minutes.

What amenities are available?

There is a gift shop.

Is photography & video recording allowed?

Of course! Don't forget your cameras.

For what ages is Cosmos Mystery Area Admission appropriate?

This is great for all ages.

Is parking available at Cosmos Mystery Area Admission?

Yes, free parking is available at the location.
Book Now!