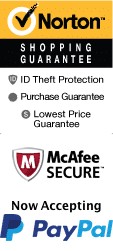 Grand Canyon Weather Information
The Grand Canyon is known for many outdoor activities such as hiking, biking, backpacking and several others. Of course when you are spending time outdoors, it is imperative to know what type of weather to expect. The weather in the Grand Canyon is divided into three sections, the South Rim, the North Rim, and the Inner Gorge. The South Rim is considered to be 7000 feet above sea level, the North Rim is 8000 feet above, and the Inner Gorge is 2000 above sea level.
The weather in the South Rim tends to be unpredictable. In this particular region, Spring comes earlier than other seasons. Although the Spring season comes early, March is still cold and windy and snow can be expected as late as May. June is typically hot and dry, with July and August being the wettest months with severe thunderstorms. The temperature ranges anywhere from 70 to 84 from May through September.
Since the elevation in the North Rim is higher than that of the South Rim, this region tends to get more precipitation, particularly in the form of snow. In the summer time, this region experiences more cool and clear conditions with the occasional thunderstorm in July and August. From May to September the temperature in this region ranges anywhere from 62 to 77 degrees. It is not uncommon for this area to close during the winter months due to a considerable amount of snow.
The Inner Gorge
The Inner Gorge, also known as the Inner Canyon, is the hottest region of the Grand Canyon. This area can be anywhere between 20 to 25 degrees hotter the North and the South Rims. December through March are the most pleasant months, although snow and ice are likely November through February. May through September are considered the danger months where temperatures can reach 106 degrees. Keep in mind that there is no shade in this area. For those planning outdoor activity, try doing it in the early morning or the late afternoon.
Weather Safety Tips
Be sure to carefully manage fluid intake. Dehydration is common for those participating in activities in the Grand Canyon'
Learn how your body adjusts to desert conditions. It helps to know some signs of heat stroke, exhaustion and dehydration. Hypothermia is common as well.
Try to avoid hiking the Grand Canyon during the Danger months of May through September.
The Grand Canyon is an amazing place for a vacation! Don't miss out on the fun and check out plenty of lodging and vacation packages to complete your itinerary.