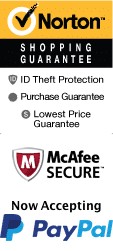 Off-Road Sunset Safari to Grand Canyon with Entrance Gate Detour
400 AZ-64 Grand Canyon Village, Arizona 86023
1-800-987-9852
Chat Now
If you're looking for a thrilling outdoor adventure, then this off-roading tour of the Grand Canyon is a must. Located in the heart of the Grand Canyon area in Arizona, this tour takes you on a wild ride through rugged terrain, steep hills, and rocky paths. The tour is perfect for those who love outdoor excitement and want to see the Grand Canyon in a unique and exciting way.
The tour begins with a short safety briefing, after which you will be provided with all the necessary equipment, including helmets and safety gear. Once you're ready, your expert guide will take you on an exhilarating ride through the canyon, showing you all the best parts and sharing fascinating information about the area.
For about two hours, you'll get to experience the thrill of off-roading atop specially designed vehicles that can handle the tough terrain. You'll drive through rocky paths, steep hills, and cross streams, while enjoying the breathtaking landscapes around you. You'll also have plenty of opportunities to snap some amazing photos of the canyon, so don't forget to bring your camera.
The tour provides a unique opportunity to see the Grand Canyon from a different perspective, and it's perfect for thrill-seekers and adventurers. In addition to the off-roading adventure, the trip offers stunning scenic views that are sure to take your breath away.
The Grand Canyon off-roading tour is perfect for adventure-lovers of all ages. It requires only a moderate level of physical fitness, and you don't need any prior off-road driving experience to participate. The tour is conducted by expert guides who are passionate about the area and always ready to offer assistance and answer questions.
Overall, the Grand Canyon off-roading tour is a once-in-a-lifetime experience that you won't forget anytime soon. It's an adventure that is sure to provide you with lifelong memories and a newfound love for the beauty of the Grand Canyon.
In summary, if you're looking for an unforgettable adventure, look no further than the Grand Canyon off-roading tour. Whether you're a nature lover or thrill-seeker, this tour has something for everyone. So pack your bags, put on your adventure gear, and get ready to experience the Grand Canyon like never before!
Book Now!