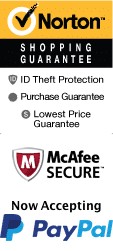 Back-Road Safari to Grand Canyon with Entrance Gate By-Pass at 9:30 Am
400 AZ-64 Grand Canyon Village, Arizona 86023
1-800-987-9852
Chat Now
If you're looking for a thrilling adventure during your trip to Grand Canyon Area, the Backcountry Tour by Jeep is where your search ends. Located in the heart of the Colorado Plateau, the tour takes you off the beaten path to explore the stunning backcountry and the breathtaking landscapes of Arizona. The tour is led by an experienced guide who will provide insightful commentary as you experience the rugged beauty of the Southwest.

The Backcountry Tour by Jeep is a three-hour adventure that covers a distance of around 20 miles. The tour begins from the Grand Canyon National Park and takes you to the backcountry of Sedona. At Sedona, you can marvel at the beautiful red rock formations and learn about the history, geology, and ecology of the area while you navigate through the rough terrain in a 4x4 Jeep.

You'll be required to wear comfortable clothes and sturdy shoes. The Jeep may get bumpy, so brace yourself for a thrilling ride. The tour includes brief breaks to let you soak up the jaw-dropping beauty of the desert landscape and capture unforgettable moments in your camera.

Sedona is undoubtedly one of the most scenic towns in the Southwest, known for its impressive rock formations and vibrant arts community. The town boasts a wide array of shops that sell Native American jewelry, pottery, and other handmade crafts. Whether you're a history buff, nature enthusiast, or just seeking adventure, the Sedona Backcountry Tour by Jeep has something for everyone.

The tour is an opportunity to learn about the area's history in detail, including the fascinating Native American culture and the significant role the area played in the Old West era. If you're lucky, you'll spot some of the famous wildlife that call this region home, including the elusive desert bighorn sheep, coyotes, and even mountain lions.

In conclusion, the Backcountry Tour by Jeep is a must-visit attraction in Grand Canyon Area that promises an unforgettable experience for every traveler. Explore the magnificent landscapes of Sedona, learn about the area's rich history and ecology, and make unforgettable memories with your loved ones. Don't miss out on this thrilling adventure, book your tickets today, and experience the beauty and wonder of the Southwest.
Book Now!