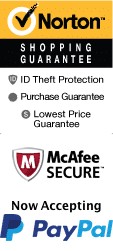 Motel 62
3169 E Van Buren Eureka Springs, AR 72632
1-800-987-9852
Chat Now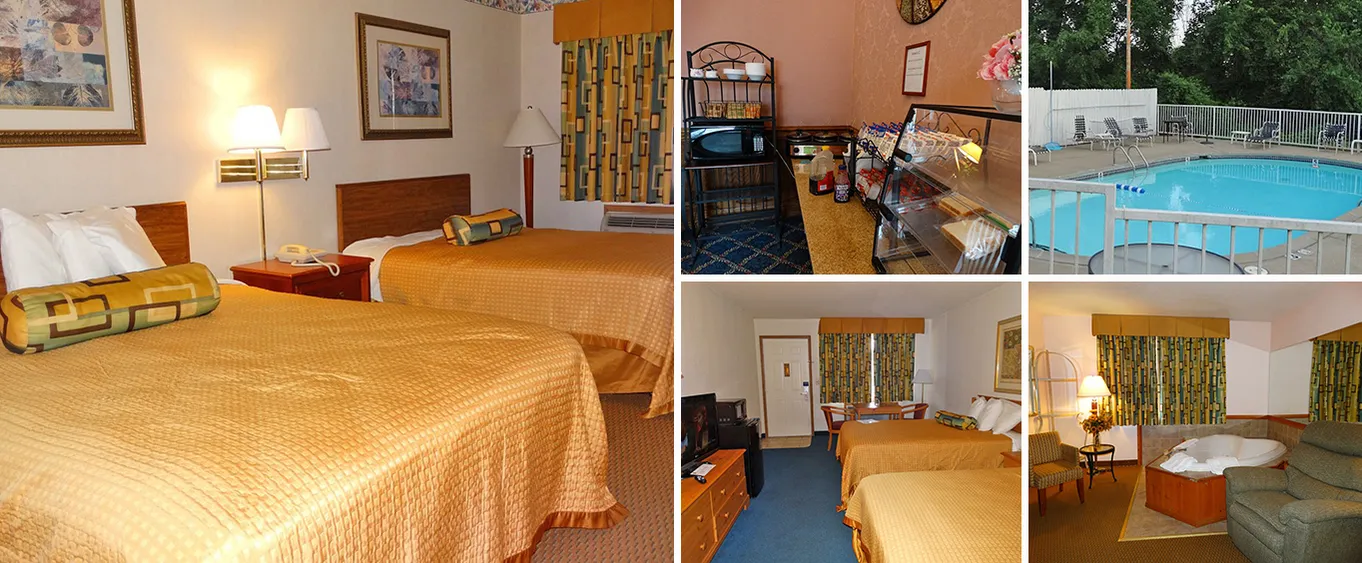 As you plan your vacation, imagine arriving at Motel 62 in the quaint, historic town of Eureka Springs, Arkansas. Known for its excellent hospitality and comfortable accommodations, Motel 62 shines as a beacon of relaxed and friendly ambiance amidst the beauty of the Ozark Mountains. The soothing earth-tones, comfortable furnishings, and modern decor make it an inviting place to unwind after a long day of sightseeing or business meetings. The cleanliness and attention to detail reflect the motel's commitment to your comfort and satisfaction, making you want to come back on your next vacation trip.

Just less than a mile away, you'll be delighted to find the Eureka Springs & North Arkansas Railway, a top-rated attraction that takes you on a nostalgic trip through pages of history. Enjoy a sumptuous meal served in vintage dining cars as you relish the scenic beauty of the surroundings. Also, within a short stroll from the hotel is the mesmerizing beauty of Lake Leatherwood City Park, another must-visit attraction. A short drive away opens up opportunities to partake in more diverse adventures, with Turpentine Creek Wildlife Refuge and Quigley's Castle to broaden your touristic horizons.

At Motel 62, your well-being and convenience are our top priorities. Jump-start your day with a workout in our well-equipped fitness center or take a refreshing dip in our heated indoor pool. A relaxing soak in the hot tub is a wonderful way to unwind at the end of the day. Start your day right with a hot continental breakfast packed with delicious choices, all complimentary with your stay. We've thought of everything to make your stay an enriching experience.

As you settle into your room, you'll find comfort and convenience at your fingertips. All rooms are equipped with a high-speed internet connection, ideal for business or leisure use. A TV with cable channels ensures you won't miss your favorite shows. Rooms are also equipped with coffee makers, iron/ironing boards, and fridges to make your stay more comfortable. Room service is on call, and free local calls help you stay connected with your friends and acquaintances in town.

In the proximity of Motel 62, you'll experience the best of Eureka Springs' culinary delights. Within 3 miles, you can indulge in the authentic southern flavors at Mud Street Café or enjoy farm-to-table meals at Local Flavor Café. Ozark Mountain Ziplines and Eureka Springs Historical Downtown are also just a short drive away, complete with shopping options to please every taste. Alright, how about calling Motel 62 your home away from home on your next visit to Eureka Springs?
Location Highlights
Nestled in the heart of Eureka Springs, Arkansas, Motel 622 is an oasis for weekend wanderers and seasoned travelers alike. Its central location provides guests with an array of surrounding amenities. A short stroll leads you to an array of charming boutiques and craft malls for those in search of unique souvenirs. For convenience, a number of grocery stores, as well as gas stations, lie within the vicinity. Food enthusiasts can delight in a multitude of nearby restaurants, famed for their diverse cuisine, featuring fresh local produce and tantalizing regional dishes. Animating your stay, you'll find a variety of attractions easily accessible from the motel, including scenic parks offering a wonderful mixture of leisure and adventure. Motel 622 is truly a gateway to experience Eureka Springs in all its vibrant splendor.
Book Now!