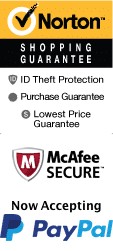 The Santa Rose Mall near Destin, Florida is one of the area's hottest shopping destinations and offers a variety of dining and retail options for you to explore.
The mall also offers a number of services and conveniences to its shoppers to help ensure that everyone has a satisfying shopping experience. Some of these services and conveniences include stroller rentals, wheelchairs on loan, an old fashioned carousel, and a children's play center with comfortable seating for parents.
When you're shopping at the mall, you will have a variety of shopping options to choose from. Some of the more popular retail stores at the mall include Aeropostale, Charlotte Russe, Pacific Sunwear, and Rue 21. For those looking for lingerie, Victoria's Secret is also located at this mall and offers a wide variety of underwear, bras, and nightgowns. You can also shop for great specialty items like perfume, accessories, and cell phones with stores like Bath and Body Works, the Piercing Pagoda, and Verizon Wireless.
In addition to its shopping options, the mall is also home to numerous events. The mall hosts several fashion shows throughout the year. The main show is the spring fashion show, where new fashions for spring are displayed on the runway. The mall also has many sales events, some of which are mall-wide while others are specific to individual stores. Several of the sales are annual, including a fourth of July sale and a back to school sale. When you visit this mall, you never know what great offers you might find!