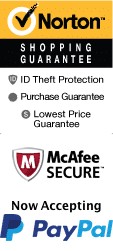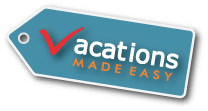 Daytona Beach, FL
Popular Things to Do
This city is obviously known for NASCAR, so be sure to experience something racing themed during your trip! Plus, there are plenty of local parks and more too to enjoy the beauty of the beaches and surrounding areas.
Richard Petty Driving Race Car Ride Along
A ticket to drive a race car is a must! With the Richard Petty Driving Race Car Ride Along, you will be able to experience a ride like no other. Throw on your helmet and hop in the passenger seat where you will enjoy a high-end speed ride at the famous Daytona International Speedway. Schedule this ride to climb inside the cockpit and see what it is like when your favorite NASCAR drivers race around the tracks. With this activity, you can live your dream of being a race car star. And whether you are 7 or 70 years old, it is sure to be a blast!
Inshore Fishing Charter
Get out on the water and enjoy some awesome fishing opportunities with this Inshore Fishing Charter. This charter takes guests through the sparkling waters and shows them the ropes. Find the hottest fishing spots and keep an eye out for local wildlife! These trips provide unique opportunities for fun!
Of course, there are plenty of other local attractions that draw people in. From the parks to the natural wonders, white sand beaches such as Ormond Beach, waterways, and the famous Atlantic Ave, there are plenty of things to see. For historical fun, be sure to visit the Halifax Historic Museum or the Museum of Art & Sciences.
Lodging Options
There are plenty of great hotels to choose from during your trip. Customers can experience a comfortable stay with a variety of amenities to create the feeling of a home away from home. Whether you want to curate the perfect romantic getaway or simply want to enjoy a getaway out with the family, lodging is the most important part of an extended stay. Make sure you book a hotel option that has your favorite amenities and can get you close to all of the local attractions you want to explore.
Vacation Packages
Vacations Made Easy has the ability to offer customized vacation packages. Choose from a variety of hotels from the area and combine it with some of the best activities. A few of the pre-selected getaway packages include the Daytona Beach Attractions Vacation Package, the Daytona Beach Couple's Getaway, and the Daytona Beach Family Vacation Package.

Hilton Daytona Beach Resort/O...
Homewood Suites by Hilton® Da...
Hilton Garden Inn Daytona Bea...