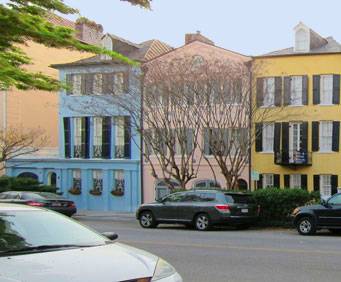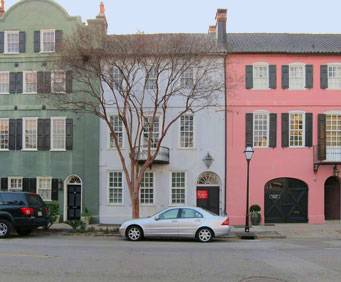 Rainbow Row in Charleston, SC
83-107 East Bay Street
The following tours visit Rainbow Row:
The following tours go by Rainbow Row:
8/20/2019 - 12/31/2019

If you want to get the most out of your Charleston sightseeing experience, take the See It All City Bus Tour; this 90-minute journey will allow you and your family to see all of the city's historical highlights for a memorable adventure on your Charleston getaway.
8/20/2019 - 11/27/2019
11/29/2019 - 12/24/2019
12/26/2019 - 12/31/2019

Explore the historic city of Charleston and make sure to bring a camera to capture the numerous historic homes, markets, and narrow cobblestone streets that await you on this amazing city tour!
Explore one of Charleston's most recognizable districts at the vibrant Rainbow Row, a unique stretch of mid-1700s homes and buildings.
These unique homes are vibrant shades of pink, yellows, and blues. The homes were once the center of Charleston's commerce and retail district, and underwent significant renovations in the 1930s and 1940s.

The beautiful row of homes is certainly one of the icons for which the city is most famous, and are located just one block inland from the Charleston's Waterfront Park. During the 18th century, Rainbow Row comprised the city's waterfront district, as many merchants ran shops and businesses on the first floor, and lived above their businesses on the second floor. Be sure to take a camera along to photograph your own Charleston post cards along Rainbow Row!