Contact Us
1-800-717-9964
Historical Charleston Tour with Optional Joseph Manigault House Visit 2019 Schedule


All taxes, fuel surcharges and service fees included

All-inclusive tour

Choice of several departures throughout the day

Comprehensive tour of the city

Duration: 90-minutes or 2-hours

This bus tour takes approximately 90 minutes.

Appropriate for All Ages

Both Cameras and Video Cameras are Permitted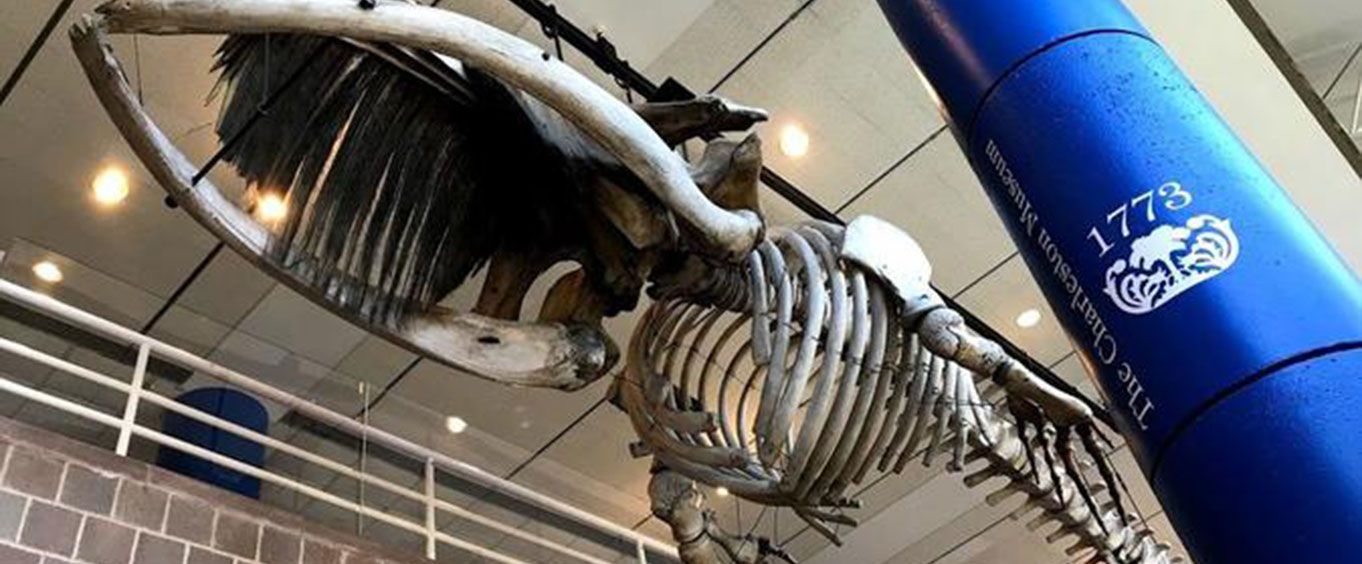 This tour is great for the history buffs because it allows a person the chance to see one of the most historical towns in the United States. The tour is not a long one; it only lasts ninety minutes, but it allows a person to see many of the historical sights the area offers. Some of the great sites this tour includes is Rainbow Row and Fort Sumter.
Historical Charleston Tour with Optional Joseph Manigault House Visit Schedule
Historical Charleston Tour with Optional Joseph Manigault House Visit: 10:30am Historic City Tour

Historical Charleston Tour with Optional Joseph Manigault House Visit: 11am Historic City Tour

Historical Charleston Tour with Optional Joseph Manigault House Visit: 11:30am Historic City Tour

Historical Charleston Tour with Optional Joseph Manigault House Visit: 12pm Historic City Tour

Historical Charleston Tour with Optional Joseph Manigault House Visit: 1pm Historic City Tour

Historical Charleston Tour with Optional Joseph Manigault House Visit: 10:30am City and Mansion Combo

Historical Charleston Tour with Optional Joseph Manigault House Visit: 11am City and Mansion Combo

Historical Charleston Tour with Optional Joseph Manigault House Visit: 11:30am City and Mansion Combo

Historical Charleston Tour with Optional Joseph Manigault House Visit: 12pm City Plus Mansion Combo

Historical Charleston Tour with Optional Joseph Manigault House Visit: 12:30pm City and Mansion Combo

Historical Charleston Tour with Optional Joseph Manigault House Visit: 1pm City and Mansion Combo

Historical Charleston Tour with Optional Joseph Manigault House Visit: 1:30pm Historic City Tour

Historical Charleston Tour with Optional Joseph Manigault House Visit: 2pm Historic City Tour

Historical Charleston Tour with Optional Joseph Manigault House Visit: 2:30pm Historic City Tour

Historical Charleston Tour with Optional Joseph Manigault House Visit: 1:30pm City and Mansion Combo

Historical Charleston Tour with Optional Joseph Manigault House Visit: 2pm City and Mansion Combo

Historical Charleston Tour with Optional Joseph Manigault House Visit: 2:30pm City and Mansion Combo

Historical Charleston Tour with Optional Joseph Manigault House Visit: 10:30am Tour & Mansion Combo 10:30

Historical Charleston Tour with Optional Joseph Manigault House Visit: 10:30am City Bus Tour 10:30

Historical Charleston Tour with Optional Joseph Manigault House Visit: 11am Tour & Mansion Combo 11:00

Historical Charleston Tour with Optional Joseph Manigault House Visit: 11am City Bus Tour 11:00

Historical Charleston Tour with Optional Joseph Manigault House Visit: 11:30am Tour & Mansion Combo 11:30

Historical Charleston Tour with Optional Joseph Manigault House Visit: 11:30am City Bus Tour 11:30

Historical Charleston Tour with Optional Joseph Manigault House Visit: 12pm Tour & Mansion Combo 12:00

Historical Charleston Tour with Optional Joseph Manigault House Visit: 12pm City Bus Tour 12:00

Historical Charleston Tour with Optional Joseph Manigault House Visit: 12:30pm City Bus Tour

Historical Charleston Tour with Optional Joseph Manigault House Visit: 12:30pm Tour & Mansion Combo 12:30

Historical Charleston Tour with Optional Joseph Manigault House Visit: 12:30pm City Bus Tour 12:30

Historical Charleston Tour with Optional Joseph Manigault House Visit: 1pm Tour & Mansion Combo 13:00

Historical Charleston Tour with Optional Joseph Manigault House Visit: 1pm City Bus Tour 13:00

Historical Charleston Tour with Optional Joseph Manigault House Visit: 1:30pm Tour & Mansion Combo 13:30

Historical Charleston Tour with Optional Joseph Manigault House Visit: 1:30pm City Bus Tour 13:30

Historical Charleston Tour with Optional Joseph Manigault House Visit: 2pm Tour & Mansion Combo 14:00

Historical Charleston Tour with Optional Joseph Manigault House Visit: 2pm City Bus Tour 14:00

Historical Charleston Tour with Optional Joseph Manigault House Visit: 2:30pm Tour & Mansion Combo 14:30

Historical Charleston Tour with Optional Joseph Manigault House Visit: 2:30pm City Bus Tour 14:30

Date / Day
Available Times
Available Times
Available Times
Available Times
Available Times
Available Times
Available Times
Available Times
Available Times
Available Times
Available Times
Available Times
Available Times
Available Times
Available Times
Available Times
Available Times
Available Times
Available Times
Available Times
Available Times
Available Times
Available Times
Available Times
Available Times
Available Times
Available Times
Available Times
Available Times
Available Times
Available Times
Available Times
Available Times
Available Times
Available Times
Available Times
May 25
Saturday

May 26
Sunday

May 27
Monday

May 28
Tuesday

May 29
Wednesday

May 30
Thursday

May 31
Friday

Jun 1
Saturday

Jun 2
Sunday

Jun 3
Monday

Jun 4
Tuesday

Jun 5
Wednesday

Jun 6
Thursday

Jun 7
Friday

Jun 8
Saturday

Jun 9
Sunday

Jun 10
Monday

Jun 11
Tuesday

Jun 12
Wednesday

Jun 13
Thursday

Jun 14
Friday

Jun 15
Saturday

Jun 16
Sunday

Jun 17
Monday

Jun 18
Tuesday

Jun 19
Wednesday

Jun 20
Thursday

Jun 21
Friday

Jun 22
Saturday

Jun 23
Sunday

Jun 24
Monday

Jun 25
Tuesday

Jun 26
Wednesday

Jun 27
Thursday