Charleston, South Carolina Sightseeing Tours & Cruises – Historical Tours
Experience the antebellum South with a historic tour of Charleston, South Carolina. See the plantations of yesteryear as you tour the city of Charleston.

Charleston Historical Tours
Historical tours are almost always an interesting and rewarding experience, but they can also be chilling to the bone, as demonstrated by this Murder Walk Mystery Walking Tour in historic Charleston, South Carolina.
Available 265 days between Jun 19, 2018 & May 30, 2019
View Schedule
After meeting at the Historic City Market, the guide takes guests to view the architecture and the historical buildings and homes of Charleston, offering details about when the buildings were built and how they have impacted the city.
Available 196 days between Jun 19, 2018 & Dec 31, 2018
View Schedule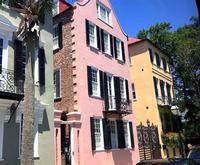 There are historical tours that you will love to see that will show you how fun touring can be that includes exhibits with art and beautiful landscapes which are all located in Charleston, South Carolina.
Available 196 days between Jun 19, 2018 & Dec 31, 2018
View Schedule
Jun 19
10:30 AM
10:30 AM
10:30 AM
10:30 AM
10:30 AM
10:30 AM
10:30 AM
10:30 AM
10:30 AM
10:30 AM
10:30 AM
10:30 AM
10:30 AM
10:30 AM
10:30 AM
10:30 AM
10:30 AM
10:30 AM
10:30 AM
Jun 20
10:30 AM
10:30 AM
10:30 AM
10:30 AM
10:30 AM
10:30 AM
10:30 AM
10:30 AM
10:30 AM
10:30 AM
10:30 AM
10:30 AM
10:30 AM
10:30 AM
10:30 AM
10:30 AM
10:30 AM
10:30 AM
10:30 AM
10:30 AM
10:30 AM
Jun 21
10:30 AM
10:30 AM
10:30 AM
10:30 AM
10:30 AM
10:30 AM
10:30 AM
10:30 AM
10:30 AM
10:30 AM
10:30 AM
10:30 AM
10:30 AM
10:30 AM
10:30 AM
10:30 AM
10:30 AM
10:30 AM
10:30 AM
10:30 AM
10:30 AM
Jun 22
10:30 AM
10:30 AM
10:30 AM
10:30 AM
10:30 AM
10:30 AM
10:30 AM
10:30 AM
10:30 AM
10:30 AM
10:30 AM
10:30 AM
10:30 AM
10:30 AM
10:30 AM
10:30 AM
10:30 AM
10:30 AM
10:30 AM
10:30 AM
10:30 AM
Jun 23
10:30 AM
10:30 AM
10:30 AM
10:30 AM
10:30 AM
10:30 AM
10:30 AM
10:30 AM
10:30 AM
10:30 AM
10:30 AM
10:30 AM
10:30 AM
10:30 AM
10:30 AM
10:30 AM
10:30 AM
10:30 AM
10:30 AM
10:30 AM
10:30 AM
Jun 24
10:30 AM
10:30 AM
10:30 AM
10:30 AM
10:30 AM
10:30 AM
10:30 AM
10:30 AM
10:30 AM
10:30 AM
10:30 AM
10:30 AM
10:30 AM
10:30 AM
10:30 AM
10:30 AM
10:30 AM
10:30 AM
10:30 AM
10:30 AM
10:30 AM
Jun 25
10:30 AM
10:30 AM
10:30 AM
10:30 AM
10:30 AM
10:30 AM
10:30 AM
10:30 AM
10:30 AM
10:30 AM
10:30 AM
10:30 AM
10:30 AM
10:30 AM
10:30 AM
10:30 AM
10:30 AM
10:30 AM
10:30 AM
10:30 AM
10:30 AM
>