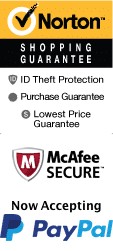 Myths and Legends Walking Tour in Charleston
Cumberland St & Church St Charleston, South Carolina 29401
1-800-717-9964
Chat Now
Are you ready to explore the mystical side of Charleston, South Carolina? Look no further than the Myths and Legends Walking Tour in Charleston, where you will embark on a journey through the city's haunted history. Step back in time as you follow your guide through the cobblestone streets of Charleston's oldest neighborhoods, where the eerie tales of ghosts and supernatural beings are brought to life.
During this 2-hour walking tour, you will visit some of Charleston's most infamous haunted locations, such as the Old City Jail and the Provost Dungeon. Learn about the legends of the Headless Torso and the Lady in White, and witness firsthand the unexplainable experiences reported by previous visitors. Hear about the history of voodoo and other mystical practices in Charleston, as well as the city's role in the American Revolution and Civil War.
With a knowledgeable guide leading the way, you'll feel safe and secure as you navigate the city's historic cobblestone streets and picturesque alleyways. Wear comfortable walking shoes and bring a camera to capture the stunning architecture and scenery that Charleston has to offer.
The Myths and Legends Walking Tour in Charleston is the perfect activity for anyone interested in history, architecture, and the paranormal. Whether you're a long-time resident or a first-time visitor, you'll be amazed by the stories and legends that have been passed down through generations of Charlestonians.
Experience the thrill of the unknown on this fascinating walking tour, as you explore the dark corners of Charleston's past and unravel the mysteries that continue to haunt the city to this day. Don't miss out on this unforgettable adventure. Book your tickets now and discover the supernatural side of Charleston like never before.
Book Now!