Lost Stories of Black Charleston Walking Tour

Description
Lost Stories of Black Charleston Walking Tour Photos (2)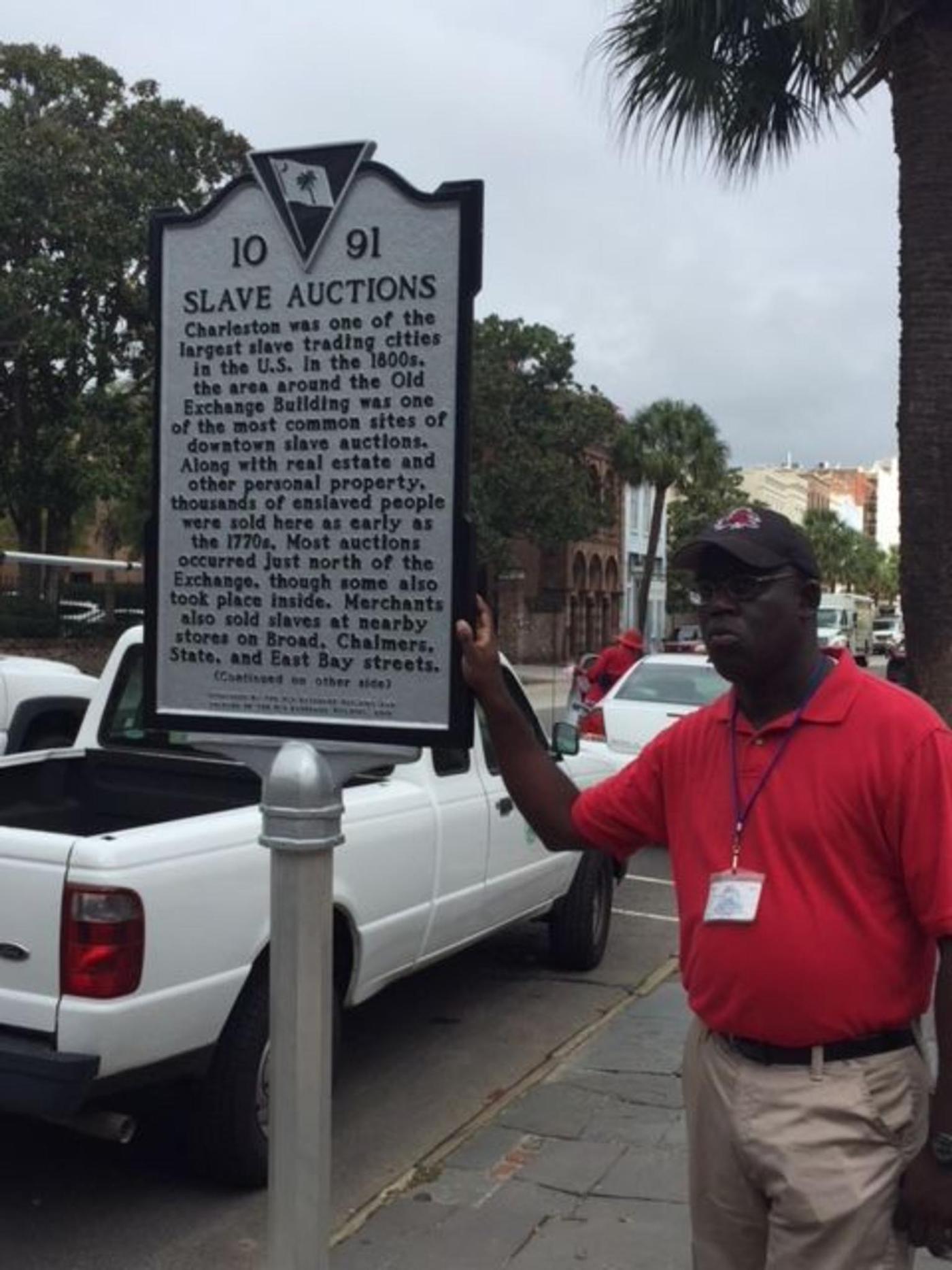 Some Black history has been lost over the years. This is why you need to take the Lost Stories of Black Charleston Walking Tour. Learn about the people, environment, places and the times of Charleston forgotten Blacks. The tour will take you to areas or street that has plenty of secrets and history of slavery that has not been told over the year, to the old or to the young generation.
You will visit places like Catfish Row, Old Slave Mart, Heyward Washington House, Jehu Jones Hotel and the Federal Courthouse
Learn about the times from the Civil Right to the Reconstruction of Slavery
End you tour by walking through the Charleston Harbor and the Waterfront Park
Learn about the forgotten blacks of Charleston.
See the important places where black heroes ( women or men) made unknown history.
Hear tales about the Mother Emanuel A.M.E church and what they mean to black people
Learn about the old folktales that was at on time told in secrecy
You will learn of stories that there was resistance in the Reconstruction era
You will be amazed and fascinated about stories that you had not heard or knew about
This is a 2-hour tour
You guide will tell stories of the history of forgotten figures in the City of Charleston
You will meet you guide at 9:30 to start the foot tour through the neighborhood
You will walk to the Old Slave Art Museum and the Heyward Washington house where you tour will end
Get a new perspective of Charleston's Black history by taking the Lost Stories of Black Charleston Walking Tour. You will found some intriguing facts and obtain important knowledge of that time.
Arrive at the Tour Charleston Headquarters, located at the corner of Concord and Cumberland, at 9:45am. Meet your professional guide and then begin your 2-hour walking tour by going into the heart of old Charleston.

'IF THESE STREETS COULD TALK...' and now they will. Author, historian, educator and licensed tour guide, Damon Fordham combines his powerful blend of artful storytelling with solid historical and personal perspective.
Visit sites starting with the Charleston City Market, then on to Jehu Jones Hotel, Catfish Row (of Porgy and Bess fame), the Heyward Washington House, the Federal Courthouse, the Old Slave Mart and others.
See and hear about lesser known places where heroes and heroines made history...but missed the history books.
Walk the path from slavery through Reconstruction to civil rights.
End by walking along the beautiful Charleston Harbor through Waterfront Park.
Discover the forgotten stories of black Charleston on this captivating walking tour.

Pickup & Return:
Tour Charleston Headquarters.
Departure Times: 9:45am

Includes:
Professional guide
Walking tour

Does not include:

Additional Information:
Confirmation will be received at time of booking
Children must be accompanied by an adult
Book Now!