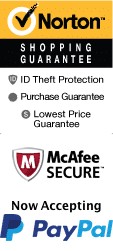 Charleston Historical Walking Tour with a Professor of History at The Citadel
Charleston Historical Walking Tour with a Professor of History at The Citadel Photos (7)
Charleston Historical Walking Tour with a Professor of History at The Citadel
The Citadel, the Military College of South Carolina, is owned by the State of South Carolina. It was built in 1822 on land donated by General John C. Calhoun and is home to more than 31,000 undergraduate students and 3,400 graduate students. In addition to teaching in the classroom, The Citadel has a proud tradition of educating young men and women from around the world through its rigorous military program. The Citadel also offers a wide variety of other baccalaureate, master's and doctoral programs.
The walking tour begins in the oldest portion of The Citadel, on the parade grounds in front of the state capitol. The tour ends at the mission-style Alexander (Junior) Library built in 1834 around a courtyard. All buildings are accessible by elevator. There is no charge for this tour; however, advance reservations are required. . Reservations should be made at least one week in advance during the academic year and three weeks during summer months.
It will be conducted by Dr. Donald C. Butts, Professor of History and Executive Director of the Institute for Historical Studies at The Citadel, and will focus on the time period from 1600 to 1780, when Charleston was founded.
This tour is appropriate for college-age students and adults.
Dr. Butts is a graduate of The Citadel with a B.A., M.A., and Ph.D.. He teaches primarily European history, World War II History and World War I History at The Citadel as well as U.S. colonial history (. He has also taught courses in military studies and faculty advisor to ROTC cadets since 1993. Dr. Butts is the author of a book entitled "The Cockspur Battery: A History of Fort Frederick and the Ordinance Department, 1776-1783."
Book Now!