YOUR PEACE OF MIND IS OUR TOP PRIORITY
Should you need to cancel at any time, you have up to 48 hours from your vacation start date to do so for a 100% future travel credit.
With such delicious, artery-clogging foodie favorites, it shouldn't be a surprise, right?
It's hard to eat healthy when you're swimming in a sea of hamburgers, gourmet cookies, and deep dish pizzas. At least that's how I always feel when I go on vacation and leave my day-to-day life behind — along with my conscience. Because let's face it, if I'm chowing down on a half-pound doughnut burger, I'm just beyond the point of guilt.
We took a look at the country's 13 fattest cities listed on Gallup-Sharecare's Community Well-Being[1] report and we're convinced that these unhealthy (yet delicious) foods in the area aren't helping anybody.
Ever wonder what can contribute to a city being named as one of the fattest cities in the country? We think these foods might be part of the delicious problem! Check out these indulgent cuisines that are found in the fattest US cities.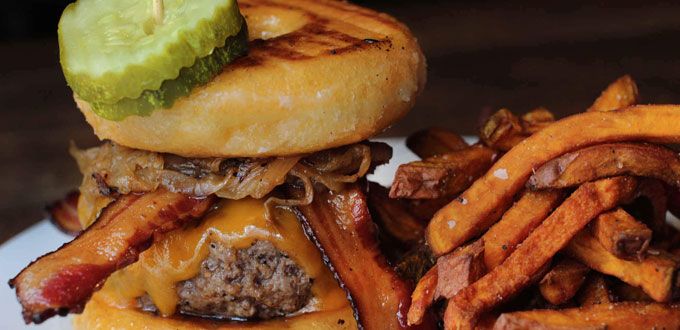 13. Columbus, GA
Obesity rate: 32.5%
Cypress Street Pint & Plate[2] in nearby Atlanta serves up one incredible Sublime Donut, a savory half-pound burger topped with caramelized onions and applewood bacon and encased between two, sweet doughnuts. We'd make the short drive to Atlanta for a taste of this one, and we're betting residents do too.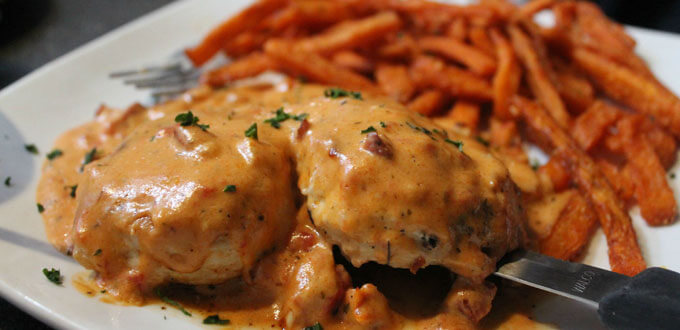 12. Corpus Christi, TX
Obesity rate: 32.6%
The Crawfish Stuffed Chicken at Water Street Restaurants[3] in Corpus Christi is one meal that's definitely packed with fat and calories — but we're not counting. This dish features crawfish tails and shrimp paired with monterey, pepper jack, peppers, then topped with a rich andouille cream sauce.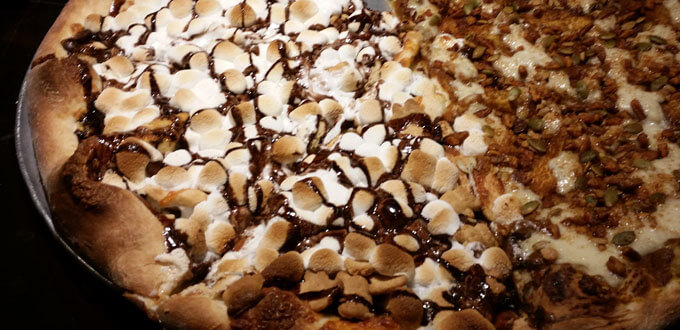 11. Rockford, IL
Obesity rate: 33%
If I lived this close to Chicago, I'd be eating deep dish every week too. Except Giordano's[4] in Rockford takes it one step further — with s'mores pizza. When a 10-inch cinnamon crust is smothered in hot fudge and marshmallows, is there really a reason NOT to order this dessert?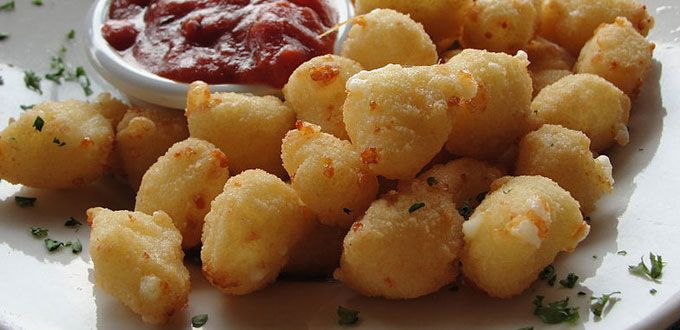 10. Green Bay, WI
Obesity rate: 33%
Green Bay Distillery's[5] Deep Fried Wisconsin White Buffalo Cheese Curds are the answer to any cheese lover's prayer. These breaded wonders are deep fried to perfection and tossed in hot sauce before they're topped off with bleu cheese crumbles. They're even served with a flavor that complements just about everything: ranch dressing.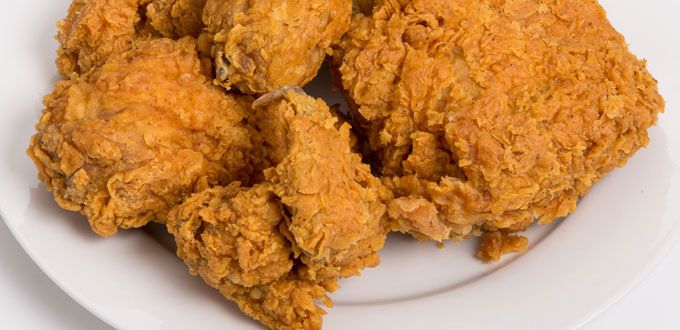 9. Jackson, MS
Obesity rate: 33.8%
It's no surprise to anyone that fried chicken is unhealthy, but when you're a visitor to the south, it's mandatory. Julep Restaurant & Bar[6] in Jackson prepares an award-winning fried chicken dinner, deemed one of the Top 10 in the nation by USA Today. The chicken is fried, then tossed in a sweet honey rosemary glaze, and served alongside red-skinned mashed potatoes and blackened green beans.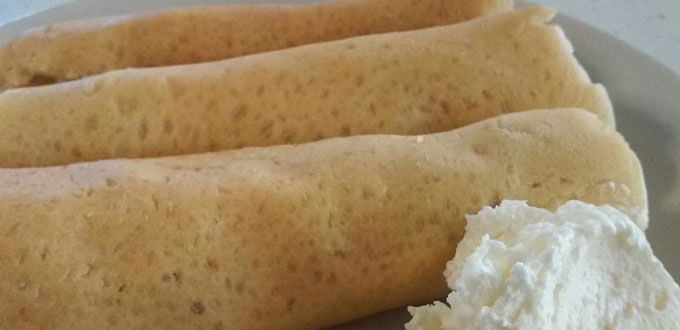 8. Clarksville, TN
Obesity rate: 33.8%
The Nashville area is full of great eateries, but one such place serves Pigs in a Blanket like you've never seen before. Savor a bite of perfection with these three sausage links wrapped inside a light, fluffy pancake, topped with sweet syrup and butter. You'll find this too-good-to-be-true dish at The Pancake Pantry[7].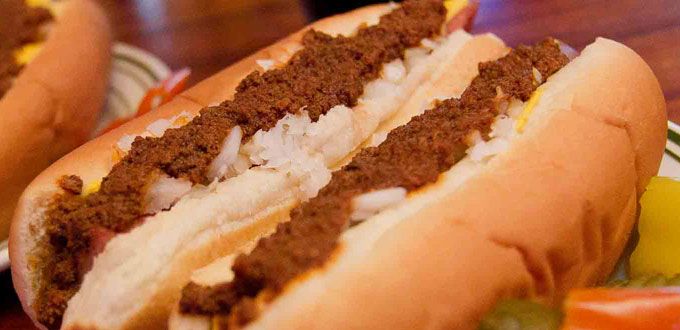 7. Toledo, OH
Obesity rate: 34.2%
Tony Packo's[8] MOAD (Mother of All Dogs) takes the cake for the most ridiculous portion size ever — 12 inches of hotdog. Topped with shredded cheese, and whatever else your little heart desires, this meal is one that's actually worth Instagramming.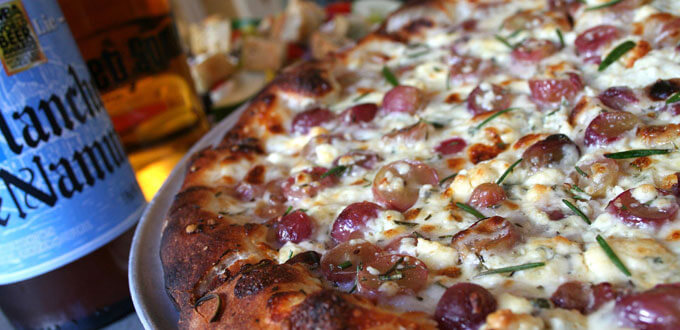 6. Charleston, WV
Obesity rate: 34.6%
Even though pizza and beer is knowingly one of the most carb-filled meals, anything from Charleston's Pies and Pints[9] is worth it (the Chicken Gouda Pie in particular). Marinated grilled chicken, fresh red onions and scallions, crispy bacon, and melty smoked gouda, all topped with a creamy chipotle sauce, is simply irresistible. So bring on the brews and pies.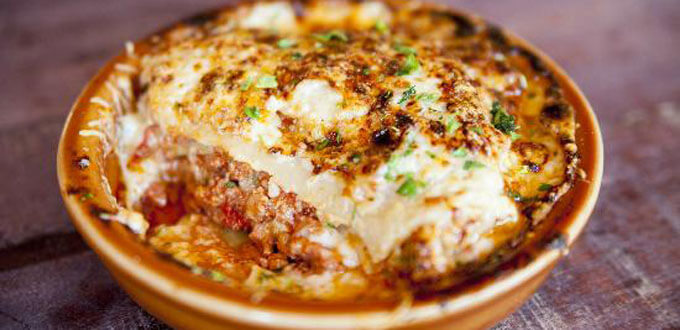 5. Little Rock, AR
Obesity rate: 35.1%
Speaking of carbs, the Lasagna al Forno from The Pantry[10] in Little Rock will definitely knock you right off your low-carb diet. This dish is masterfully created with a mouthwatering combination of homemade pasta, a creamy béchamel sauce, that meaty bolognese we all love, and ridiculous amounts of parmesan cheese.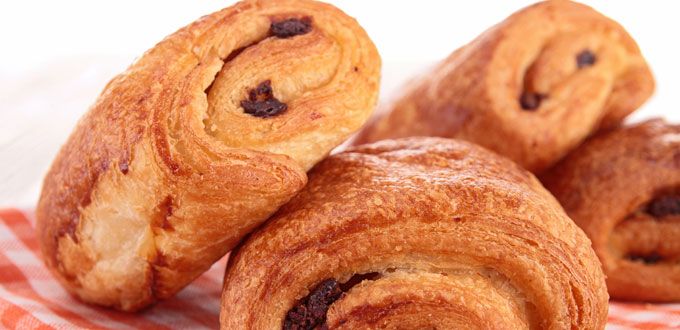 4. Yakima, WA
Obesity rate: 35.7%
Gourmet cookies, pecan sticky buns, rich cupcakes and crumbly pastries all unite to crush your self-control at Essencia Artisan Bakery[11] in Yakima. One of the best bakeries in the area to find the most delectable sweets, it's hard to make it out unscathed. And we dare you to eat just one of those heavenly sticky buns.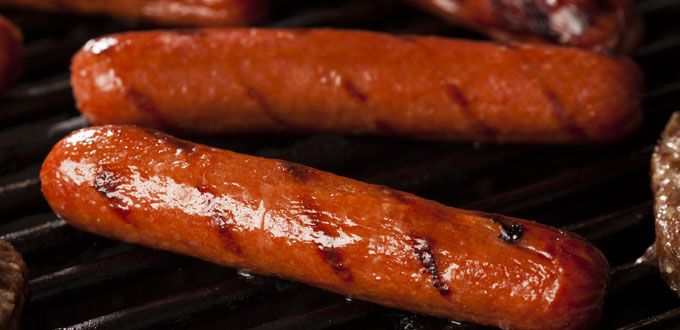 3. Hagerstown, MD
Obesity rate: 36.7%
The Hempen Hill Dog from Hagerstown's Hempen Hill BBQ[12] is a feat in itself. This entree pairs a juicy half-pound chargrilled Nathan's Hot Dog with the restaurant's famous pulled pork for a meat-lover's dream come true. Served on a toasted hoagie bun, it's topped with Creole mustard, coleslaw, and a chipotle lime BBQ sauce.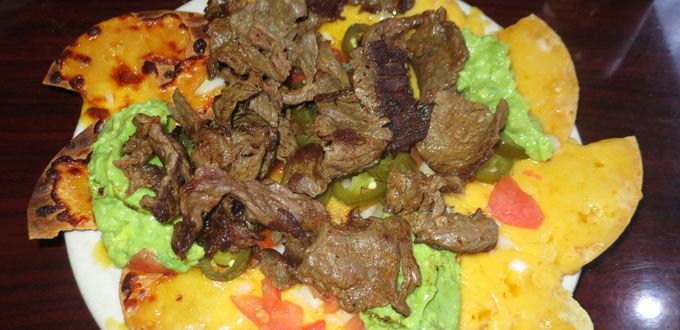 2. McAllen, TX
Obesity rate: 38.3%
Texans do it up big, especially with McAllen's Costa Messa Restaurant[13]. This Rio Grande Botana Platter is served on a huge platter and could probably feed the whole table. Fajitas, fried zucchini, flautas, quesadillas, tortillas, and the works makes for one flavorful and filling meal.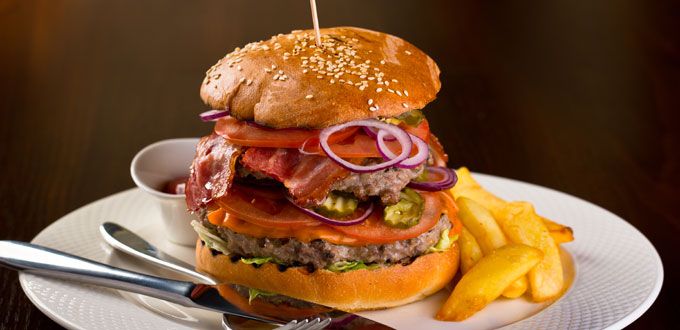 1. Huntington, WV
Obesity rate: 39.5%
Nothing says fattest city in the country more than the gargantuan "BIG" Fat Patty. This Fat Patty's[14] favorite in Huntington claims to be the biggest in town and is topped with cheese, lettuce, tomato, onion, mayonnaise, ketchup, and mustard for a meal that's almost too big to handle.
What's your favorite guilty pleasure food while you're on vacation? Will you try any of these next time you're near Nashville or Little Rock? Leave a comment and let us know!