These colorful festivals are sure to bring some great family fun to your Autumn plans.
Looking for something fun to do this fall in Tennessee? Whether you're a bluegrass music fan, love a great tomato or want to pick out the perfect pumpkin, you can find a festival for you in the Volunteer State.
Tennessee is home to the beautiful Great Smoky Mountains, which are famous for their beauty and fall foliage. No matter where you are in the state, though, Tennessee offers up plenty of fun fall activities at these unique fall festivals! Do not miss out during an autumn getaway.
National Muscadine Festival
Sweetwater, TN
Last Full Weekend in September
One sip of smooth Muscadine wine and you'll be ready to settle down for a spell in the delightful town of Sweetwater. The National Muscadine Festival[1] festival offers an impressive slate of activities, including arts and crafts vendors, a kid zone for the youngsters to enjoy and a bandstand featuring enjoyable musical acts. Of course, there is a wine tasting area, and incredible BBQ – "more than you can shake a stick at," as they say down in the Volunteer State. Get your fill of good food and great wine, and don't forget to say hello to Miss Muscadine before you go.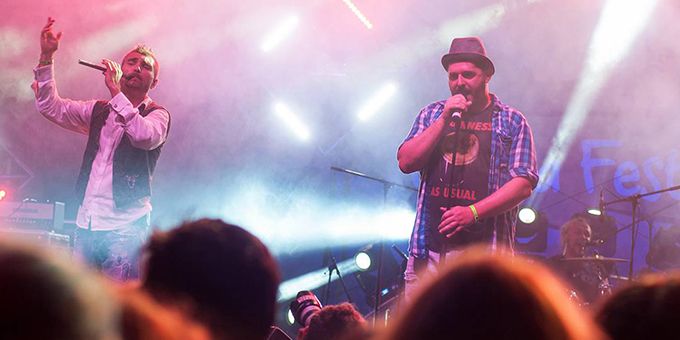 Sugarlands Mountainfest
Gatlinburg, TN
2021 Festival Canceled Due to Covid
Music, outdoor competitions and plenty of spirits are sure to draw a huge crowd at Sugarlands Mountainfest[2] in the heart of the Smoky Mountains. Sponsored by Sugarlands Distilling Company, more than 30 bands are expected to perform over the span of three days, while running, fishing, cycling and more tout the spirit of the great outdoors. Indulge in plenty of cocktails and food truck fare, then work off all those calories with a square dance jam. Those who love their spirits can embark on the Tennessee Whiskey Experience, which allows for tasting dozens of options from Tennessee's top distilleries.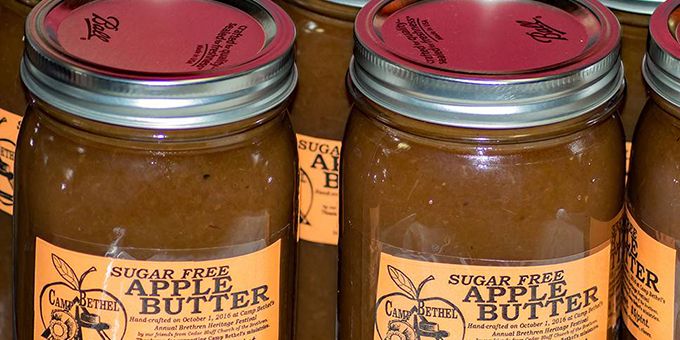 Unicoi County Apple Festival
Erwin, TN
Oct 1, 2021 – Oct 2, 2021
Celebrating for over 40 years, the Unicoi County Apple Festival[3] in far eastern Tennessee draws more than 100,000 people each year. Over 350 arts and crafts vendors descend upon the town with their wares, three food courts are ready to wow with apple-inspired fare, and two concert stages keep the music going all day and night. The large children's area will keep kids and adults busy. Other interesting events include the corn hole tournament, the apple dumpling contest and the 4-mile race.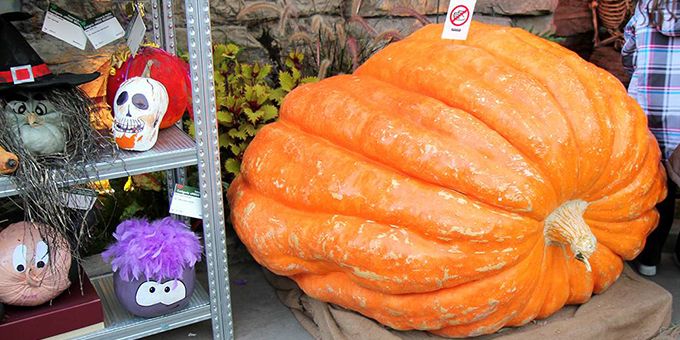 Allardt Great Pumpkin Festival and Weigh-Off
Allardt, TN
October 2, 2021
For over 25 years the Great Pumpkin Festival[4] in Allardt has provided hopeful growers with official weights and measurements for world record consideration. But it's not all about the pumpkins! It's also about crowning the festival king and queen, costume contests, and pumpkin parade and food vendors selling pumpkin-inspired treats. Besides the pumpkin contests, farmers can enter a variety of other produce for judging, and there are awards for the best cars and motorcycles, too.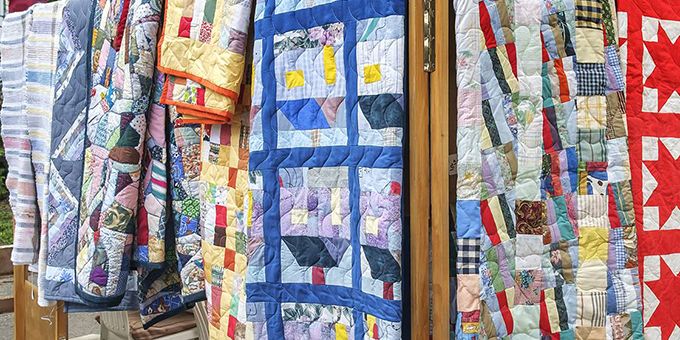 Granville Fall Celebration
Granville, TN
October 2, 2021
The Granville Fall Festival[5] a delightful fall festival in middle Tennessee offers a wealth of enjoyment for those who cherish hometown delights. Events include a quilt show, historic exhibitions, community singings and bands on the stage, demonstrations of primitive crafts alongside more modern techniques, pioneer cooking and much more. Open and friendly to revelers of all ages, this is the place to bring the youngsters and learn a bit about local history, the town of Granville and what makes the state a great place to be.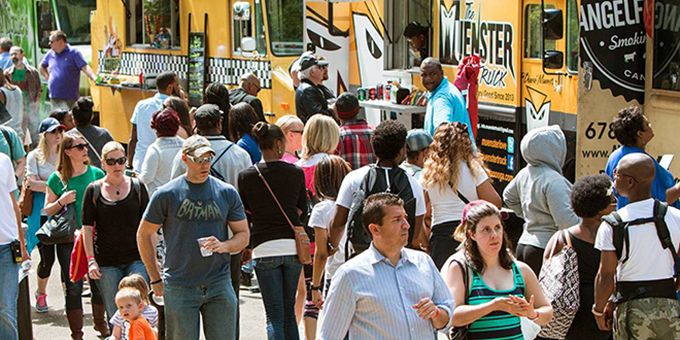 McMinnville Autumn Street Fair
McMinnville, TN
October 2, 2021
Come celebrate the changing leaves at the McMinnville Autumn Street Fair[6], a one-day street fair, where food trucks, kids' games and hundreds of vendors come together to create a special event for the family. Live music, family fun, and so much more make up this beautiful event that has been entertaining families for a quarter-century! There are several unique touches, including cornhole tournaments and even a baby show.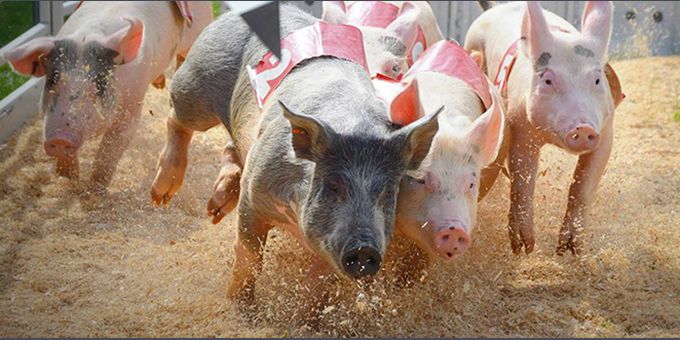 Spring Hill Country Ham Festival
Spring Hill, TN
October 2, 2021
If there's something Tennessee knows just as well as country music, it's country ham. The Spring Hill Country Ham Festival[7] celebrates that salty goodness with a huge celebration that includes hot air balloon rides, monster truck rides, mechanical bull riding competitions, and of course, the traditional hog calling. In addition to games and competitions, arts and crafts and plenty of activities for all the kids, you can't go wrong with some country ham on biscuits while listening to music in the background. This is truly a taste of Tennessee!
Tennessee History Festival
Nashville, TN
2021 Dates To Be Announced
Happening in mid-October, this festival invites visitors to embark on a journey through 200 years of state history. Multiple displays, demonstrations and reenactments will occur at the Bicentennial Capitol Mall State Park[8] in Nashville. The free festival also allows individuals to get hands-on with their historical experience, such as learning to throw spears. There is even a kids' tent with all sorts of activities more suited to the younger set.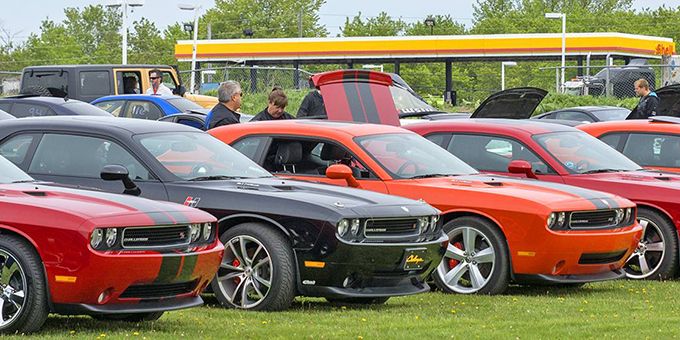 Oliver Springs October Sky Festival
Oliver Springs, TN
October 16, 2021
Celebrating over ten years of enjoyment for the residents of Oliver Springs, the October Sky Festival[9] commemorates the town's claim-to-fame as the filming location for the blockbuster movie "October Sky." In late October, Arrowhead Park opens up to visitors from all over the nation to take part in live music, a cruise-in car show and more than 100 vendor booths filled with local crafts, foods, art and more. There's a kids' zone, historical reenactments and of course, tributes to October Sky throughout the festival grounds.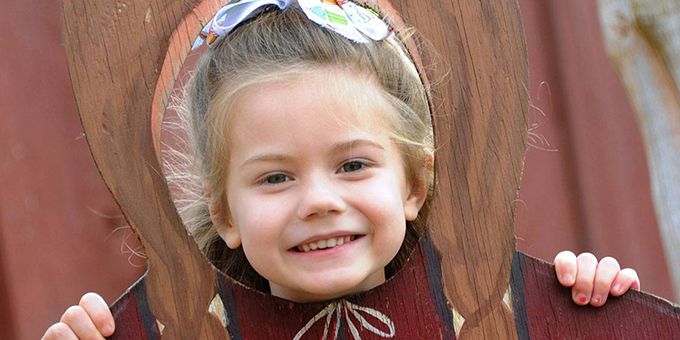 Hatchie Fall Festival
Brownsville, TN
2021 Festival is Canceled Due to Covid
The Hatchie Fall Festival[10], a one-day festival in Brownsville offers enough to keep kids and adults like busy until the sun goes down! Unique events include the Blessing of the Pets, a baking contest, pet show, cornhole competition and wrestling. There is plenty of live music, including the West Tennessee Blues Competition, where winners earn the right to compete in the International Blues Challenge in Memphis. And of course, who could overlook the great food, drinks and crafts offered up by enthusiastic vendors?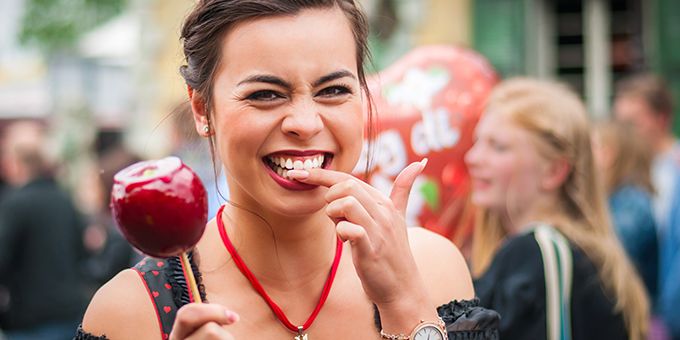 Cleveland Apple Festival
Cleveland, TN
October 16 - 17, 2017
The Cleveland Apple Festival[11], a celebrated family event in downtown Cleveland is a great buy for families, especially since so many of the kids' activities are perfectly free – including pony rides! Enjoy a variety of contests, from the Miss Apple Blossom pageant to the Apple Dessert competition. Indulge in a petting zoo, live music and plenty of good food – much of it inspired by apples, of course. This fantastic event benefits charities in the Cleveland area.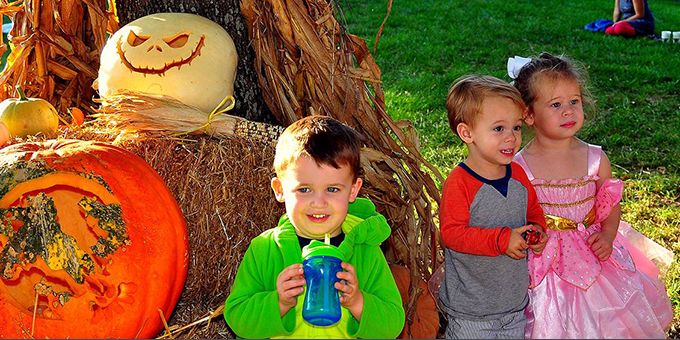 Pumpkinfest
Franklin, TN
October 30, 2021
Over 65,000 people descend on the tiny town of Franklin each year to revel in the pumpkin – and in the other delights offered by the state at the Pumpkinfest[12]. Costume contests, all-day music events, arts and crafts vendors, a food and beer tent and extreme pumpkin carving all bring this festival to life. Free kids' events, including bouncy houses, face painting, games and even an area dedicated for the preschoolers help keep this day fun for kids and adults alike.
Looking for a great fall festival? Tennessee has more than a few to offer! If you've enjoyed a fall festival in the Volunteer State that we might have missed here, let us know all about it.