YOUR PEACE OF MIND IS OUR TOP PRIORITY
Should you need to cancel at any time, you have up to 48 hours from your vacation start date to do so for a 100% future travel credit.
Catch a bit of the drama, glitz, and glory from your favorite show at these locations
From the glittering music halls echoing with talent competitions to the streets and stores, reality TV is just a film lens away from the places we all know. Unlike movies, catching a glimpse into your favorite reality television show is easy, and these top ten filming locations are a must-see for all fans!
Television is a huge aspect of our culture. See some of the most iconic movie destinations up-close with this list of real filming locations that you can visit!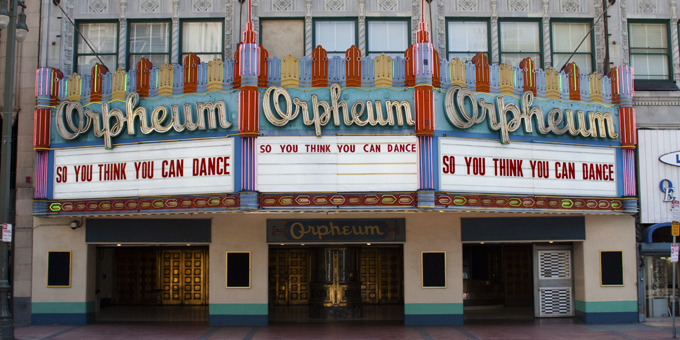 1. Orpheum Theater[1]
Los Angeles, CA
The Orpheum Theater has served as a filming location dozens of times including for broadcasts of "American Idol", "So You Think You Can Dance", "America's Got Talent", and the fifth season finale of "The Apprentice." Originally built in 1926 as a vaudeville theater, the stage has played host to hundreds of entertainers and currently serves as an entertainment venue. Visitors can enter the opulent theater and sit in the plush chairs seen on television and perhaps even catch a show.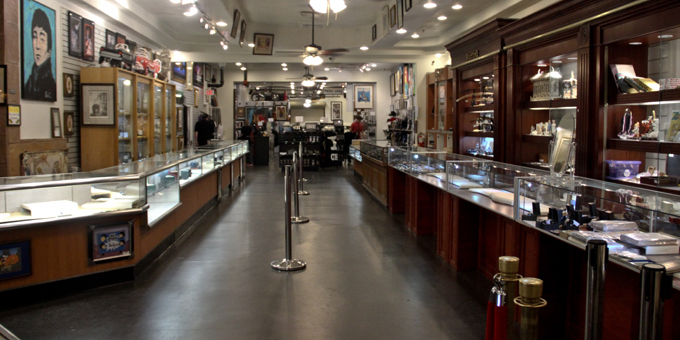 2. The Gold and Silver Pawn[2]
Las Vegas, NV
Home to the History Channel's popular "Pawn Stars" show, The Gold and Silver Pawn is open daily from 9 a.m. to 9 p.m. and features tons of interesting items, some of which may have been filmed on the show. The stars and experts from the show have been known to make appearances at the shop and even sign autographs for fans. There is usually a line, though, so make sure to get there early or later in the evening to avoid the crowd.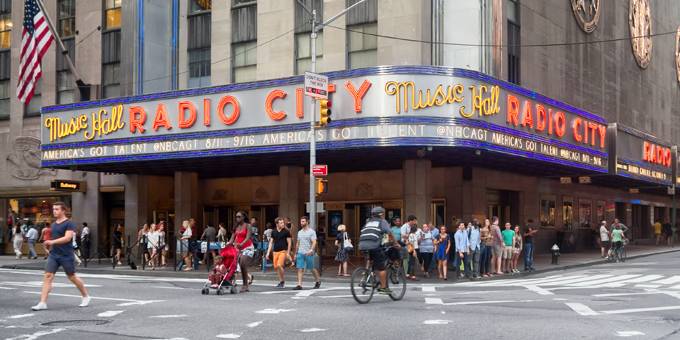 3. Radio City Music Hall[3]
New York City, NY
Since its construction in the 1930s, Radio City Music Hall has hosted performances of hundreds of top artists. However, filming for "America's Got Talent" moved here in season 8 which premiered in June 2013. Visitors will be able to marvel at the gorgeous building, settle in the comfortable seats and catch an unforgettable show or perhaps even a filming of "America's Got Talent" itself.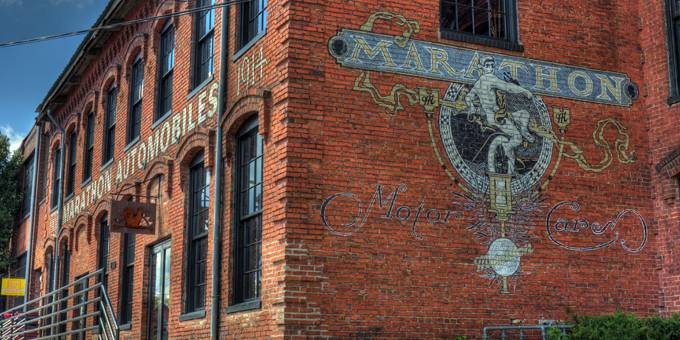 4. Antique Archaeology[4]
Nashville, TN
Le Claire, IA
There are actually two different locations owned by the stars of the show "Antique Archaeology". The Iowa location is where much of the filming, including Danielle's work station, are located. However, both the Iowa and the Nashville Antique Archaeology locations feature items picked on the show along with a plethora of souvenirs. Enthusiasts will be able to peruse the priceless antiques, pick up a souvenir, and maybe even find a treasure of their own at either location.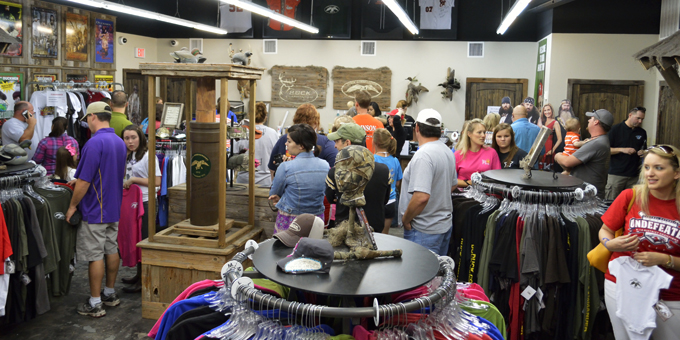 5. Duck Commander Warehouse[5]
West Monroe, LA
The reality TV show "Duck Dynasty" took the world by storm during its heyday, and fans of the Robertsons can get their fix at the Duck Commander Warehouse, located in Louisiana. This small store is filled with Duck Dynasty merchandise, souvenirs, and of course, duck calls. The Robertsons have been spotted on site on occasion, and fans can view the world's largest duck call and take a photo in front of the famous Duck Commander/Buck Commander sign.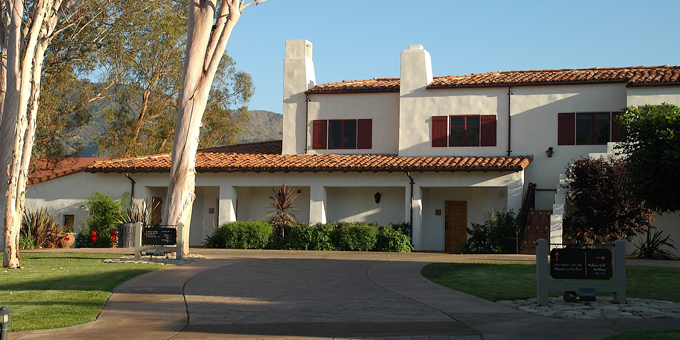 6. Ojai Valley Inn and Spa[6]
Ojai, CA
This best-kept secret nestled in the hills of California was home to a memorable date between bachelorette Desiree Hartsock and contestant Bryden Vukasin in season 9. The couple enjoyed a candlelit dinner under an ancient oak tree and a dip in a private hot tub. While Bryden was not Desiree's ultimate choice, visitors can still check out the Ojai Valley Inn and Spa and perhaps even relive the experience with a sweetie at this fabulous and beautiful location.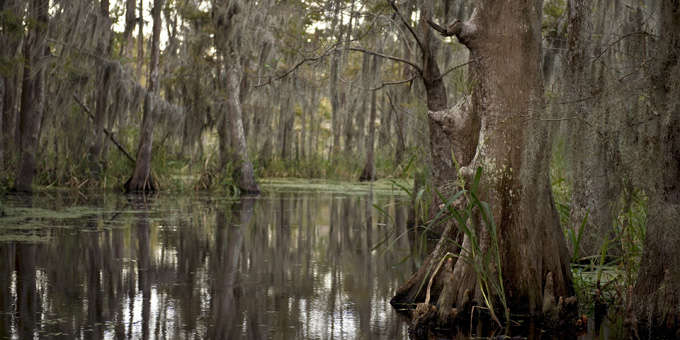 7. Louisiana Swamp
near New Orleans, LA
Although there are many things the Louisiana swamp is famous for, among them is the "Swamp People" television show which aired on the History Channel. While we wouldn't recommend visitors wander through the swamp on their own, the Swamp and Bayou Tour is a great way to see the natural beauty and get a taste of what your favorite reality TV stars might experience during the show.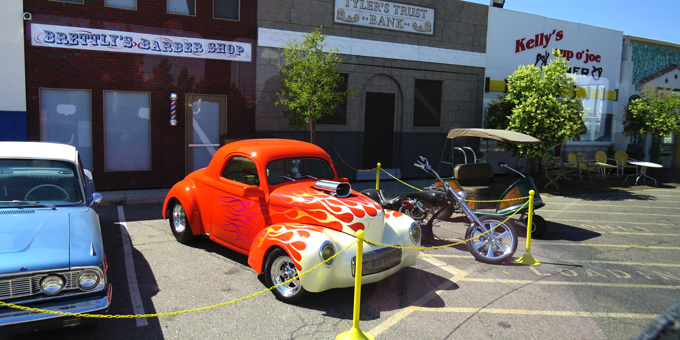 8. Rick's Restorations[7]
Las Vegas, NV
Although as of 2015, the reality TV show "American Restoration" no longer features the original star Rick Dale, visitors can get a taste of the first few seasons of the show at Rick's Restorations in Las Vegas. This location features a showroom with plenty of treasures and a tour of the shop to allow visitors to see works in progress and learn how it all happens. Fans can book a tour for an exclusive look and pick up some souvenirs at the gift shop on site.
9. American Jewelry and Loan[8]
Detroit, MI
Pontiac, MI
Hazel Park, MI
Home to the filming of the popular "Hardcore Pawn" show, there are three different American Jewelry and Loan stores scattered across Michigan. All together, the stores feature more than 10,000 square feet of showroom space that visitors can explore. Fans may see items that the Golds purchased on the show, schedule a tour, and perhaps even see one of the stars themselves as they run all three stores on a daily basis.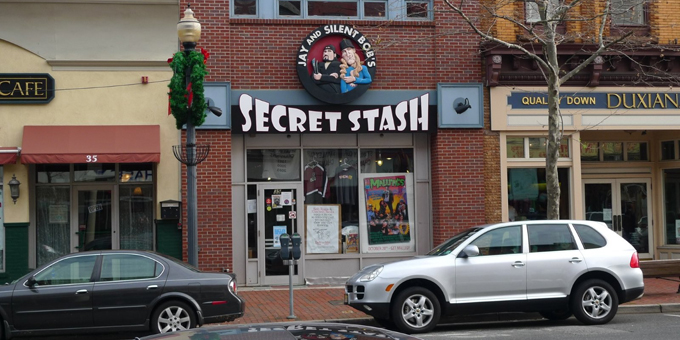 10. Jay and Silent Bob's Secret Stash[9]
Red Bank, NJ
Featured on the nerd reality TV show, "Comic Book Men", Jay and Silent Bob's Secret Stash is filled with comic books, nerd paraphernalia, and plenty of interesting collector items. Visitors can pick up a treasure and perhaps even chat with the stars of the show or take part in the filming by purchasing or selling a cool item.
Have you been to any of these locations? Tell us in the comments!! For more filming locations, be sure to check out our 16 Popular Movie Filming Locations Worth Seeing in Real Life article as well.