YOUR PEACE OF MIND IS OUR TOP PRIORITY
Should you need to cancel at any time, you have up to 48 hours from your vacation start date to do so for a 100% future travel credit.
Get up close and personal with the classics, concepts, exotics and more.
California and car culture are one and the same. For some, California seems like an entirely different world, with some suburbs designed for cars (not pedestrians) and an estimated 13 million automobiles roaming the streets of the Greater Los Angeles Area.
In such a car-friendly place, you can bet you'll find some of the most knowledgeable automobile experts alongside some of the best car shows in the country. While Southern California is home to some of the more well-known California car shows, we've scoured a variety of regions around the state to bring you selections of the Golden State's most popular car shows, as well as a few lesser known, but great ones.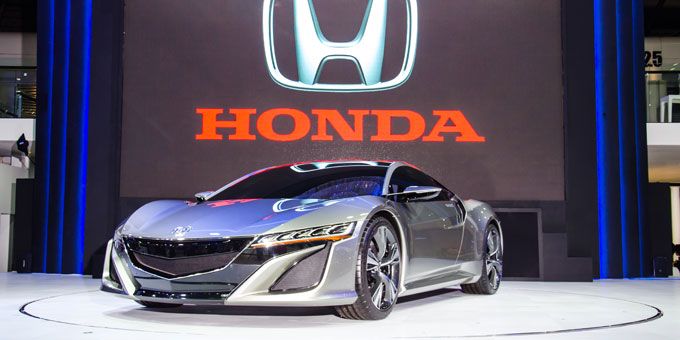 Shasta Cascade Region
Just a few hours outside of Sacramento, visitors can enjoy the beauty of the Cascade Mountains as well as the popular Sacramento International Auto Show[1]. Held at the Cal Expo, this event showcases the latest models of more than 40 vehicles from ten different manufacturers. Visitors can also indulge in the collector exhibits, featuring rare and vintage cars from clubs and organizations including EuroSunday, the California Auto Museum, and the El Dorado Regional Group of the Horseless Carriage Club of America, among others. The Sacramento International Auto Show is very family friendly, with RC Race Tracks, three kids' zones, bounce houses and fun games. Adults will be fans of the $1,000 A Day Cash Giveaway, free Starbucks coffee every morning, and on-site ride and drive closed courses. This year's event is scheduled for October 16-18.
The Sacramento Autorama[2] is another car show worth traveling for. One of the longest running indoor car shows in the world, the Sacramento Autorama will celebrate its 66th year in 2016 with yet another fantastic event. Also held at the Cal Expo, this event is scheduled for February 12-14 of 2016. The show will feature hundreds of the most impressive automobiles from the past, present and future, inviting visitors to admire the marvel of innovation.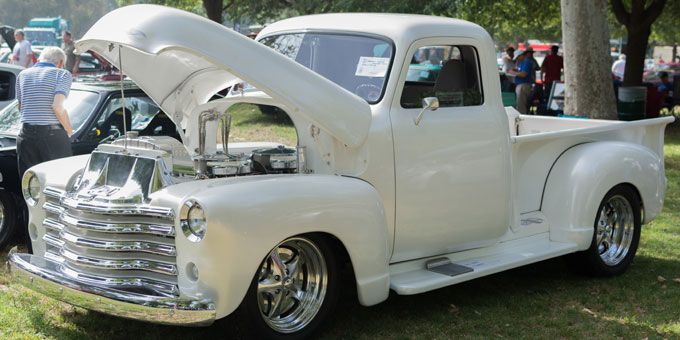 North Coast
Since California's beautiful north coast is home to gorgeous views of the ocean, why not entertain your fondness for cars while enjoying the sights and sounds of the California seaside? Attend the 24th Annual Sea Cruise Car Show[3] in Crescent City, just an hour and a half north of Eureka, the region's largest city. This year's show features fun beachfront activities for everyone like fun photo ops, a car show at Beachfront Park, and a dance at the Elk Valley Casino[4]. Not to mention the Blues, Brews & Cruise; a new tradition that invites visitors to enjoy live blues music, drinks from local micro-breweries and spectate as Sea Cruise participants leisurely drive their cars through the streets of downtown Crescent City. Scheduled for October 9-11, this year's Sea Cruise Car Show is hosted by the Northern Knights Car Club and the Crescent City/Del Norte County Chamber of Commerce[5].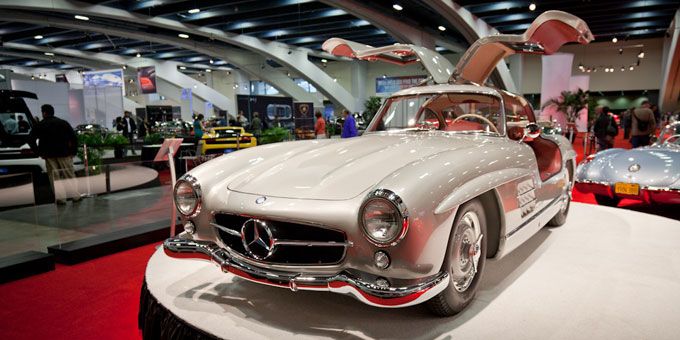 San Francisco Bay Area
When San Francisco is mentioned, most people automatically think of the Golden Gate Bridge. But why aren't we thinking about the San Francisco International Auto Show[6] too? The largest car show in the Western U.S., this event is celebrating its 58th year with two full weekends of fantastic displays featuring new releases, concept cars, classic collections, the latest electric, hybrid and alternative fuel vehicles, and more. Head to the Moscone Center in San Francisco for this one-of-a-kind show November 21-29. You definitely won't want to miss it.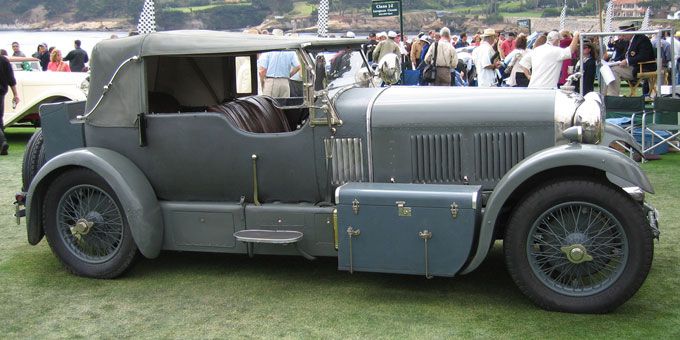 Central Coast Region
If you'd classify yourself as a "savvy automobile connoisseur" the Pebble Beach Concours d'Elegance[7] is for you. A classy display of luxury cars, historic automobilia, art and other elegant goods are waiting for you at this annual attraction, hosted by Pebble Beach Golf Links. Every year, visitors from all over the world head to the Pebble Beach Concours d'Elegance to see the most beautiful and rare automobiles and participate in the affair which includes the Pebble Beach Tour d'Elegance presented by Rolex, the Pebble Beach Motoring Classic, the Pebble Beach Auction presented by Gooding & Company, and the Pebble Beach RetroAuto.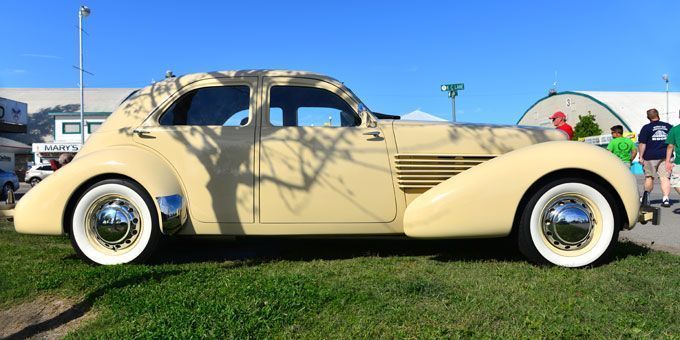 Deserts Region
For the last two years, the Rendezvous Back To Route 66 Car Show[8] has been held at the San Manuel Stadium; but this year, it's back in downtown San Bernardino. This annual car show event draws thousands to enjoy beautiful custom cars, a beer garden, music from a talented Beach Boys tribute band, and of course, lots of cruising. Plenty of local food trucks and vendors will be on-site and with a little something for all ages, this car show is perfect for a family outing.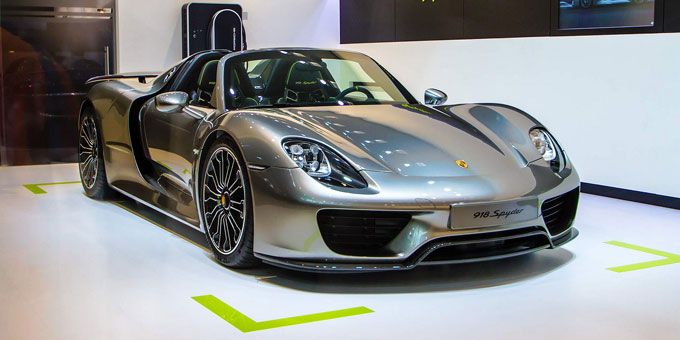 Los Angeles County
Cars are the king of the Los Angeles area, with heavily traveled highways and a variety of well-known car shows.
The Los Angeles Auto Show[9] is a 108-year-old annual event with a history of finesse and sophistication. Experience 50 debuts of the top makes and models from leading automotive brands while exploring the Los Angeles Convention Center, alive with the sights and sounds of all things associated with the automobile industry. The show is scheduled for November 20-29 but those who attend the preview party November 19 will have the opportunity to view the biggest debuts first, while enjoying heavy hors d'oeuvres, drinks and live entertainment. On Saturday, November 21, guided tours with an automobile expert and journalist are available for both children and adults. Other featured activities include test drives, plenty of featured merchandise and food and drink.
Just 40 minutes east of Los Angeles, the Pomona Swap Meet & Classic Car Show[10] reigns supreme as the West Coast's largest swap meet; hosting more than 30,000 people annually. With seven events each year, this car show is geared toward classic car aficionados looking to buy and sell or just peruse the thousands of cars on display. The next event is scheduled for October 18, featuring one full day packed with classic cars, car parts and automobilia. Grab the whole family and head to the Pomona Fairplex for an exciting day of fun.
Also in Pomona is the annual Grand National Roadster Show[11], which will be hosted by the Fairplex in 2016. This show has been around for 66 years and is still going strong, with heart-stopping displays of classic and new age automobiles, gorgeous hot rods and more. Scheduled for January 29-31, guests can also look forward to the awarding of the esteemed Most Beautiful Roadster award. Last year it went to a 1933 Ford Roadster.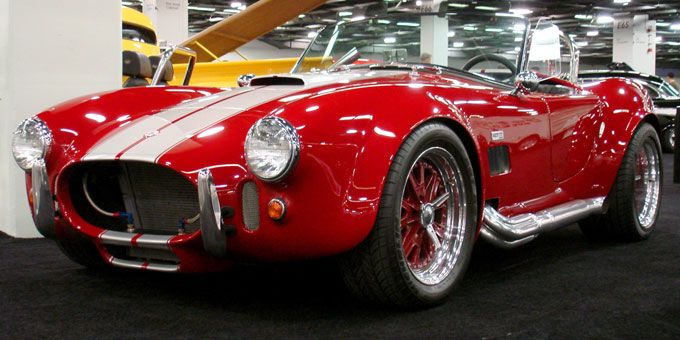 Orange County
Test drive more than 100 different cars at the Orange County Auto Show[12] and get a peek into the future with amazing debuts of concept cars. Held at the Anaheim Convention Center, the Orange County Auto Show is home to an abundance of displays including the duPont REGISTRY LIVE, an exotic collection of sophisticated automobiles from top manufacturers like Maserati, Ferrari, Lamborghini and more. Kids ages 12 and under get free admission to this event, scheduled for October 15-18.
The Anaheim High School Alumni Association puts on a pretty great annual car show, with the money raised going back to student scholarships, restoration projects and school programs. Their Colony Classic Car Show[13] features classic makes and models, live entertainment, raffle prizes, local vendors and delicious food. Not to mention free admission! Hosted by the Anaheim High Campus, this classic car show is attended by alumni, students, teachers and visitors to the area every year.
San Diego County
Enjoy the sights and sounds of the San Diego Gaslamp Quarter while enjoying the free Fifth Avenue Auto Showcase[14] on October 11. Walking shoes are a must as the event features six full blocks lined with classic, high-performance, luxury cars and the rarest of automobiles and motorcycles. This event is extremely family friendly and begins at 11 a.m. with a Rev Up & Roll Out closing at 4 p.m. Hang out until the end of the show to watch all the cars drive off down 5th Avenue.
What other car shows do you plan on going to this fall? Is there a particular one you attend every year? Let us know in the comments.