Spring is sprouting at these colorful floral celebrations
In the sunny Southeast, many cities celebrate nature with fun-filled festivals for the entire community. Whether you prefer to gaze at the beautiful flowers atop the mountains of Tennessee or stroll among the dogwood trees in Atlanta, the Southeast is filled with beautiful flower festivals for you. Of course, while the festivals are centered around the colorful spring blooms, most offer much more than simple displays of flowers. Many of the city festivals also highlight local gardeners and artists, and feature a number of events as they create fun, educational, and exciting spring entertainment for all ages. So if you're headed to the Southeast this spring, check out one of these flower festivals!
The Southeastern region of the United States is the host to a wide array of flower-themed annual festivals. If you have an affinity for flora and fauna, these festivals are must-have bucket list items. Plus, the colorful blooms are sure to splash some color on your Instagram feed!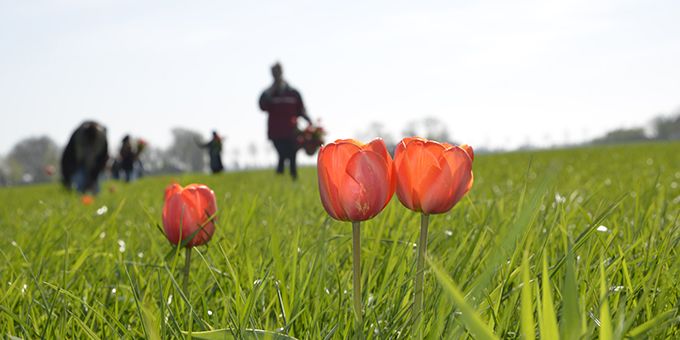 Festival of Spring at Burnside Farms[1]
Haymarket, VA
Spring 2022 Dates to Be Announced
Inspired by the fields of flowers in Holland, the Festival of Spring at Burnside Farms is one of the largest pick-your-own flower events in the world. With 6 acres of flowers, there is no shortage of colors or variety to choose from at Burnside Farms. Although the timing is hard to predict each year, daffodils typically lead the way in mid/late March, with tulips blooming shortly after in April. The Festival of Spring is enjoyable for the entire family and on certain days of the festival, known as "dog days", you can even bring your furry family members along to enjoy the fresh spring air. Visitors may even purchase a re-entry ticket, which allows you to visit multiple times during the season. There are picnic tables available for a relaxing lunch.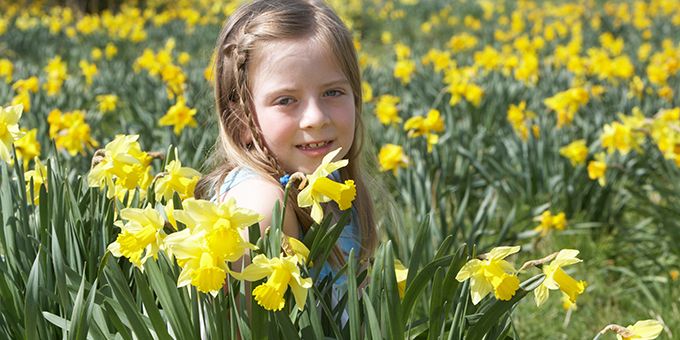 Gibbs Gardens Monthly Flower Festivals[2]
Ball Ground, GA
March 1 - December 1
From March until December, Gibbs Gardens offers visitors a chance to view a huge variety of flowers in a perfectly-groomed environment at the various Monthly Flower Festivals which change throughout the year. One of the most famous festivals is the Daffodil Festival, which takes place in March. You can stroll through golden fields containing more than 20 million cheerful daffodils from March through mid April. As the year goes on, the flowers change and visitors can enjoy walking among the Azaleas, Dogwoods, Cherry Blossoms, and Hydrangeas. Each year, the hundreds of acres of colors and natural beauty keeps visitors coming back to the ideal Gibbs Gardens.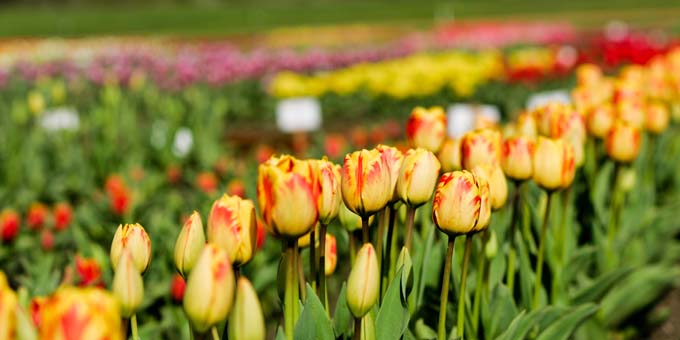 Garvan Woodland Gardens[3] Tulip Extravaganza
Hot Springs, AR
March - April
A colorful landscape is always a welcome sight after the gray winter months, and the Garvan Woodland Garden's Tulip Extravaganza is a perfect way to experience the spring colors. On a 210-acre garden, the University of Arkansas has planted more than 130,000 types of tulips which are organized into sections by their colors. The blooming typically takes place March through April and, depending on when you visit, you may also view the blooming of hundreds of azaleas and dogwood trees. The Tulip Extravaganza is one of the best ways to enjoy the Natural State's colorful springtime and raw beauty without all the hype.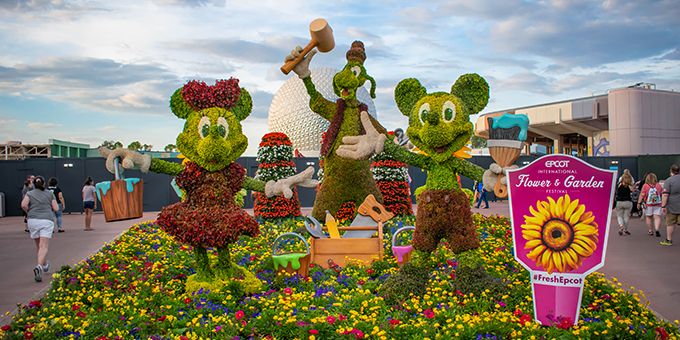 Epcot International Flower & Garden Festival[4]
Orlando, FL
2022 Dates to Be Announced
Located at Walt Disney World, the Epcot International Flower and Garden Festival stretches from the beginning of March until the end of May and features live music, colorful gardens, and delicious food. Across Epcot, you can spot a number of colorful topiaries designed to look like favorite Disney characters such as Mickey and Donald Duck. As you enjoy the interactive gardens and spring air, the Outdoor Kitchens serve up some of the best-tasting meals created from fresh garden ingredients. To top off the festival, there will also be a concert series, which takes place at the outdoor American Gardens Theatre.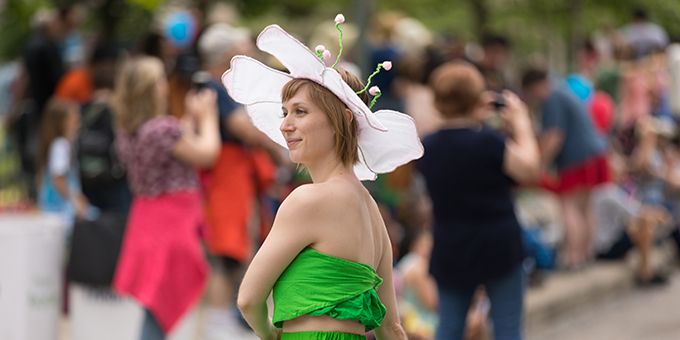 Forsythia Festival[5]
Forsyth, GA
2022 Dates to Be Announced
Named after the yellow shrub which blooms in early spring, the Forsythia Festival in Forsyth, Georgia is an annual spring celebration that takes place every March. The festival is free and offers a wide variety of events for the entire family. There is a two-day arts and crafts show, live entertainment, sporting tournaments, a 5K color run, and a children's area. The city holds high standards for the vendors and has multiple policies in place to provide only the best during the event, so you are guaranteed to enjoy some great food and homemade crafts.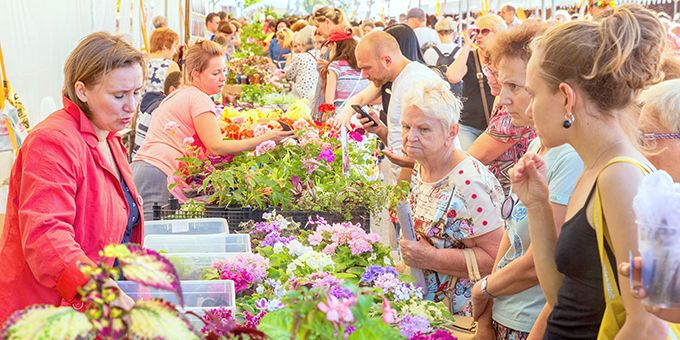 Providence Hospital Foundation's Festival of Flowers[6]
Mobile, AL
2022 Dates to Be Announced
The Providence Hospital Foundation's Festival of Flowers is the largest outdoor flower show in the Southeast and features eight acres of exhibits. For more than 20 years the Providence Hospital Foundation[7] has been hosting this festival and each year continues to draw a large crowd to experience the many events and displays. A few of the floral attractions include the World of Flowers which is a display of flowers from around the world, landscaped gardens reflecting the historic South, and even floral interpretations of books. The festival adds new venues and events each year and truly offers a spectacular and vibrant show.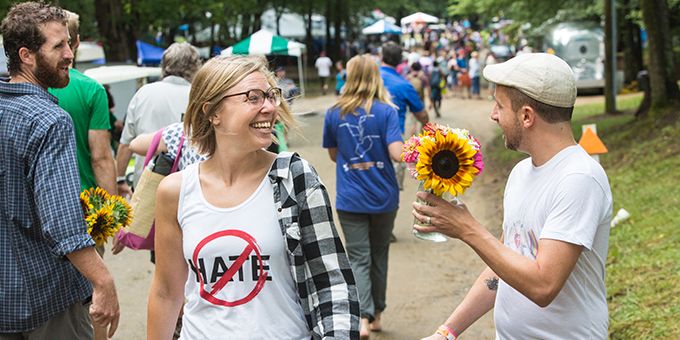 Louisiana Nursery Festival[8]
Forest Hill, LA
Third Weekend of March
In March, as winter is coming to a close and spring begins, the desire to head outdoors often grows. The city of Forest Hill, Louisiana has hosted the annual Louisiana Nursery Festival for more than 30 years so that citizens and visitors can have the chance to get out of the house, purchase all their gardening and outdoor needs in preparation of spring, and have a great time while they do it. More than 50 vendors set up and sell everything from porch swings and squirrel feeders to beautiful plants during the festival. Garden experts are also available at the festival in case visitors have any questions about a particular plant. There will also be a Ferris wheel and other rides for kids to enjoy while you shop away.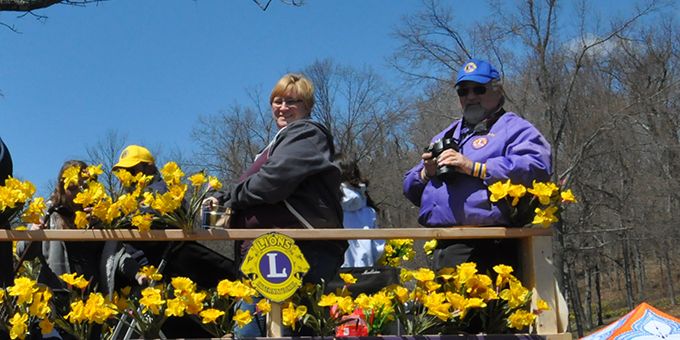 Daffodil Festival[9]
Gloucester, VA
2022 Dates to Be Announced
Daffodils have a special significance for Gloucester and the surrounding area. In 1651, when the area was first settled, the villagers planted daffodils as reminders of the English countryside and they have grown throughout the years to be a symbol of hope and prosperity as well as an important piece of the local economy. The Daffodil Festival takes place one weekend in April and begins with a parade around the historic courthouse that introduces the fun-filled weekend that is ahead. You can find several bands performing at the festival as well as a fine arts and crafts show featuring local and regional artists. A large variety of tasty food will also be available.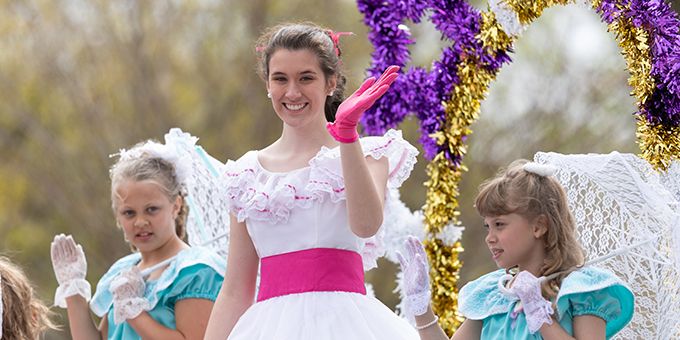 North Carolina Azalea Festival[10]
Wilmington, NC
2022 Dates to Be Announced
The North Carolina Azalea Festival originated in 1948 as a way to display the city's many beautiful gardens. While the festival still holds true to that original idea, it has grown into a massive festival that is unrivaled by any in the state. Every year in April, the city celebrates spring with five days of festivities. From concerts to fairs, a circus, parades, and of course, a garden party, Wilmington puts on a great spring celebration that celebrates the beauty of the state as well as the hospitable community that makes it happen year after year.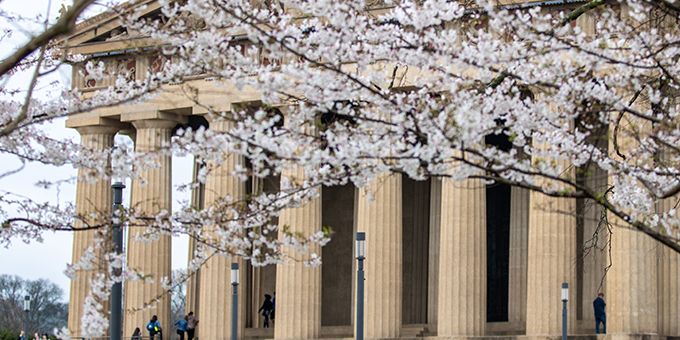 Nashville Cherry Blossom Festival[11]
Nashville, TN
April 9, 2022
Made possible by a collaboration of Japanese-American organizations and the city of Nashville, The Nashville Cherry Blossom Festival is a celebration of Japanese and American relations. Thanks to an initiative to plant 1,000 cherry blossom trees throughout Nashville, the festival is filled with the beautiful colors of the cherry tree blossoms. As part of the festival, the Mayor of Nashville and the Consul General of Japan in Nashville lead a 2.5 mile walk which begins and ends at the Nashville Public Square, where the rest of the festivities are hosted. You can enjoy a number of vendors, artists, exhibits, live music, and other activities which celebrate both American and Japanese culture.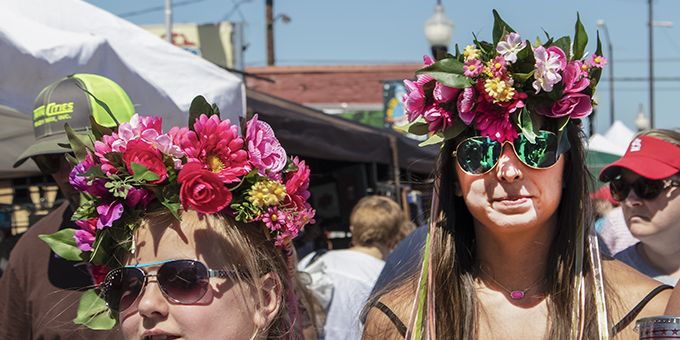 Leesburg Flower & Garden Festival[12]
Leesburg, VA
Third Week of April; 2022 Dates to Be Announced
The Leesburg Flower and Garden Festival is an annual event that takes place on the third weekend of April. The festival boasts more than 150 vendors selling landscaping tools, gardening supplies, plants, and outdoor furniture. There are also some great events that take place at the festival, such as a Landscape Design Competition, craft and garden exhibits, and a number of children's activities. Although the festival is centered around gardening and landscaping, there will also be live music and some delicious food. The Flower and Garden Festival in Leesburg is a perfect way to kick off the warm months and gather tools and inspiration for your home garden.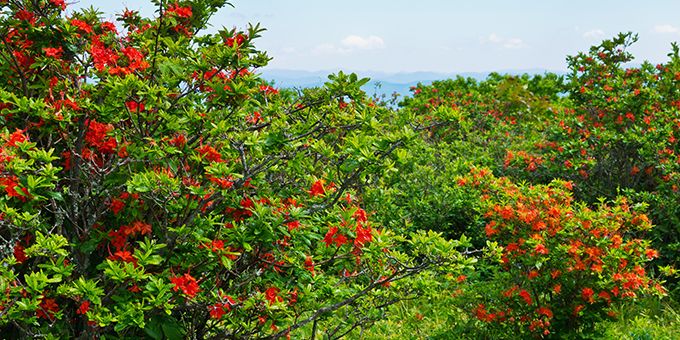 Spring Wildflower Pilgrimage[13]
Great Smoky Mountains National Park
2022 Dates to Be Announced
The Spring Wildflower Pilgrimage is a five-day event that explores the natural beauty of the Great Smoky Mountains National Park. You can choose from more than a hundred themed walks around the park, such as a sunflower or fauna walk, or even go on a photography tour. There are also art classes and indoor seminars, which explore the region's rich natural history. For these few days, you can learn and experience nature from experts in the field. There are not many places better to celebrate the spring weather and beautiful spring colors than the Great Smoky Mountains.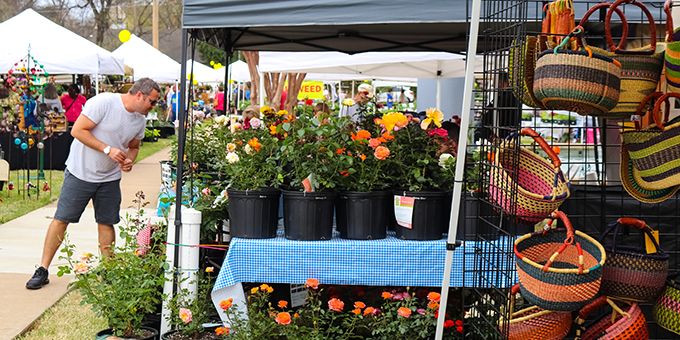 Spring Jonquil Festival[14]
Smyrna, GA
2022 Dates to Be Announced
The Spring Jonquil Festival takes place on a weekend in late April, when the jonquils are in bloom across the city of Smyrna. The festival takes place at the Village Green and features more than 175 arts and crafts booths, 15 food booths, and a live entertainment stage as well as children's activities like a rock wall and a bounce house. In addition to the booths featuring things like homemade clothing, jewelry, and art, there will also be a 5K run, a puppet show, a pig race, and other special events.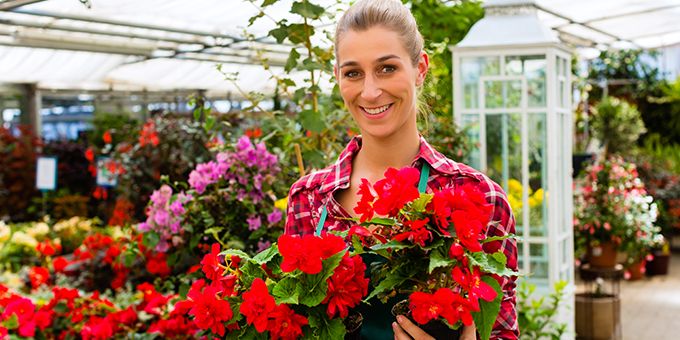 East Coast Garden Center Flower Festival[15]
Millsboro, DE
April 2022 Dates to Be Announced
The East Coast Garden Center[16] offers locals the ability to view great flowers, trees, and plants and even purchase goods from the indoor farmers market all year round. However, the Flower Festival is a special occasion in April which marks the beginning of the spring gardening season with copious amounts of flowers and beautiful spring colors. Artists are invited to set up amidst the flowers and paint their surroundings. Some artists even give lessons on painting during the festival.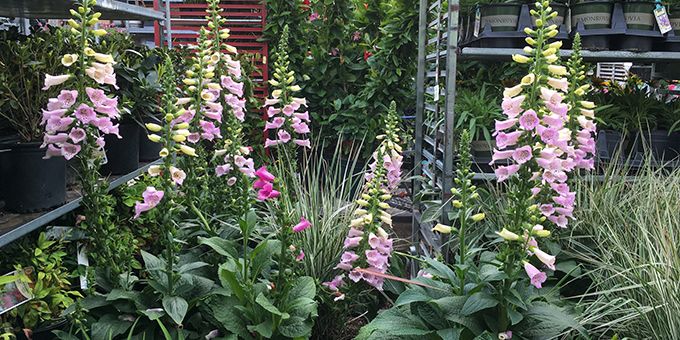 Annual Catonsville Flower Fest & Garden Party[17]
Catonsville, MD
2022 Dates to Be Announced
Located in the heart of Catonsville, the Annual Catonsville Flower Fest and Garden Party is a perfect way to support local gardeners, farmers, and crafters as the city celebrates the oncoming summer. You can find a number of homemade and homegrown items at the festival. Past vendor items have included jewelry, potted spring flowers, and other floral displays. There will also be live music and fresh food from the farmer's market to enjoy.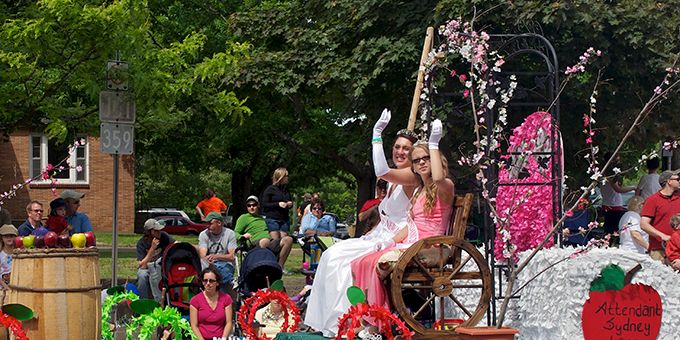 Apple Blossom Festival[18]
Elkhorn, KY
2022 Dates to Be Announced
One weekend in May, in the small town of Elkhorn City, the Apple Blossom Festival brings the community together to enjoy a number of fun attractions and unique vendors. The festival usually has around 30 vendors offering a variety foods and trinkets. There are often many inflatables and entertainment activities for children including a carnival that has been added in recent years. You can also enjoy a train ride through town put on by the Shriners. The festival ends with a parade through the city.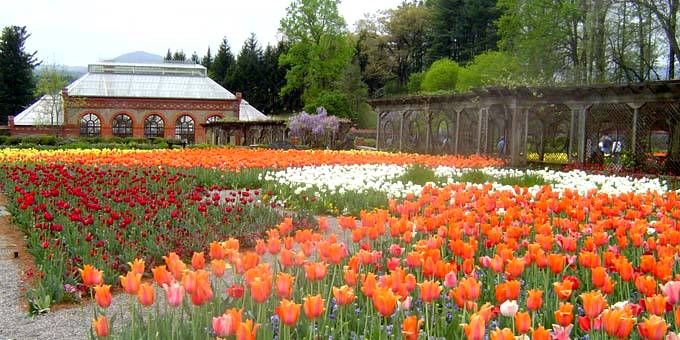 Biltmore Blooms Festival of Flowers
[19]
Ashville, NC
May 2022 Dates to Be Announced
Located at the largest privately owned house in the United States, the Biltmore Blooms Festival of Flowers at the Biltmore Estate celebrates spring with more than 130,000 flowers displayed in gardens fit for royalty. From late March to the end of May, you can stroll the grounds of the chateau-styled mansion while gazing upon the ever-changing blooms. Starting in early spring, you may view the orchids in the conservatory. As the season matures, tulips, trees, shrubs, forsythias, and eventually roses and azaleas all will display their beauty. While you're enjoying the breathtaking scenery, take a moment to sip a glass of wine at the Biltmore Winery[20], which also happens to be the most visited winery in America.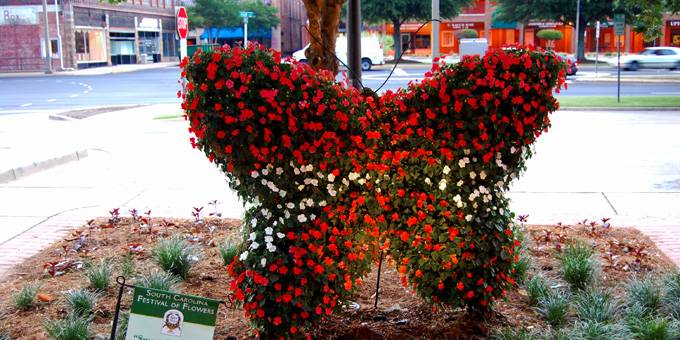 Festival of Flowers in Greenwood[21]
Greenwood, SC
June 2022 Dates to Be Announced
To celebrate the beginning of summer, the Festival of Flowers in Greenwood offers sports events, musical performances, leisurely strolls through gardens, and educational and fun-filled activities for kids. There will be a bike tour, a 5K, golf tournaments, and tennis tournaments that will get you outdoors and active. If that's not your style, there will also be art shows and wine tasting walks to enjoy. Or, you can simply opt for a relaxing time viewing the many beautiful topiaries around Greenwood. No matter what you choose to do, the city has created a number of events that will be inviting to people of all age and interests.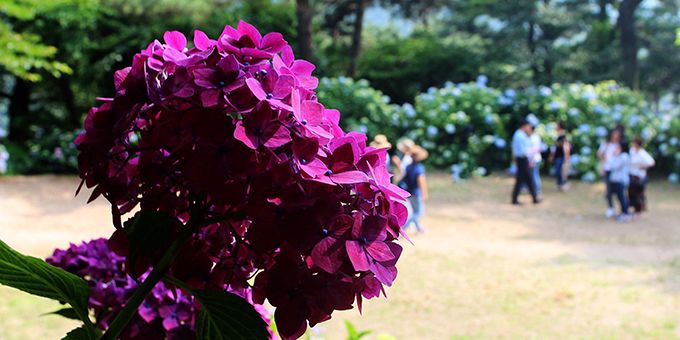 Penny McHenry Hydrangea Festival[22]
Douglasville, GA
June 2022 Dates to Be Announced
Although the Penny McHenry Hydrangea Festival is centered around hydrangeas and even includes a particular hydrangea theme, the festival does not end there. In fact, this spring festival includes a multitude of floral events and exhibits. You can enjoy goods from the Home and Garden Markets, gaze upon the rose gardens, or view the mini gardens displayed in old wheelbarrows. The city also hosts a 5K race and a flower display competition at the Standard Flower Show. The whole city blooms with colors as the entire community is invited to decorate their mailboxes, fences, yards, and doors with flowers and spring decor.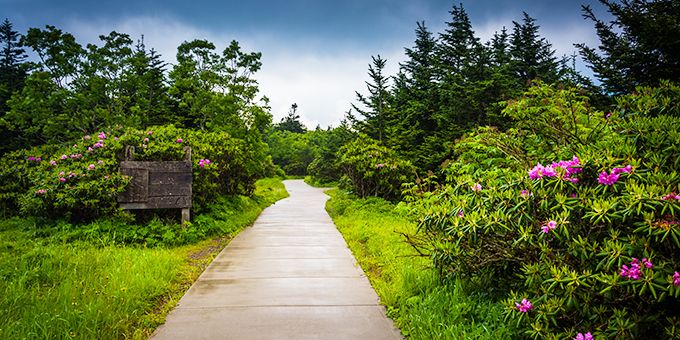 Roan Mountain Rhododendron Festival[23]
Roan Mountain State Park
June 2022 Dates to Be Announced
Rhododendrons typically begin showing their full colors in June and since 1947, Roan Mountain, Tennessee has been hosting a festival honoring the natural beauty of these flowers. The Roan Mountain Rhododendron Festival is organized in the third or fourth week of June and offers handmade crafts, food, traditional folk music, and even demonstrations of old folk traditions. Roan Mountain State Park also features the largest natural rhododendron garden in the world.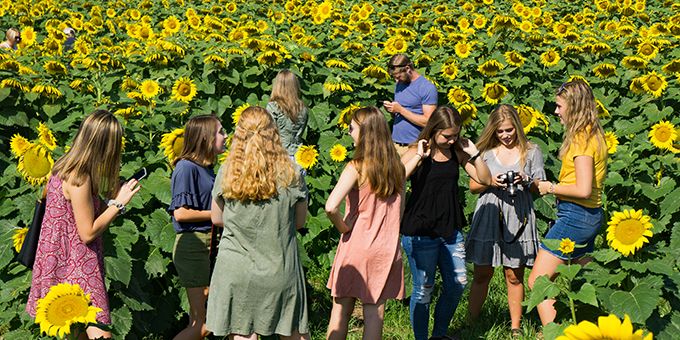 Sunflower Festival[24]
Calhoun, GA
June 2022 Dates to Be Announced
Located at the foot of the Appalachian Mountains, Copper Creek Farm[25] offers a variety of outdoor fun and beauty for everyone to enjoy. The Sunflower Festival takes place in both June and July and features music, unique farm entertainment, and of course, impressive golden sunflowers. At the festival, bluegrass music fills the air as you enjoy pig races, a petting barn, hayrides, a sunflower tour, and even a watermelon-shooting cannon. There is a restaurant and candy store on the farm as well, so you can enjoy some delicious food and treats. Don't forget to purchase a bucket of beautiful sunflowers to take home!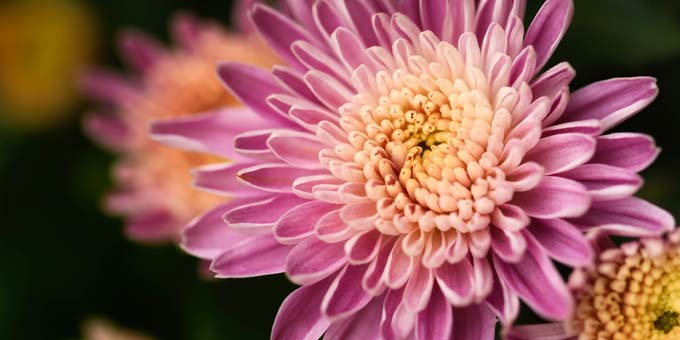 Stilesboro Chrysanthemum Show[26]
Taylorsville, GA
November 6, 2021
For more than 100 years, Stilesboro Academy has been home to the Chrysanthemum Show. Admission is only a few dollars and allows visitors to marvel at the creative and artistic displays of chrysanthemums created by the members of the Stilesboro Improvement Club. Take a look at the unique floral designs and then grab lunch and a refreshing sweet tea in The Tea Room, where you can order from the same menu that has been displayed since the 1950s.
Are you planning on going to any fun spring flower festivals this year? Did your favorite flower festival make our list? Tell in the comments below, and don't forget to Like and Share with your gardening friends!